Befikray will instantly make you tap your feet on its beat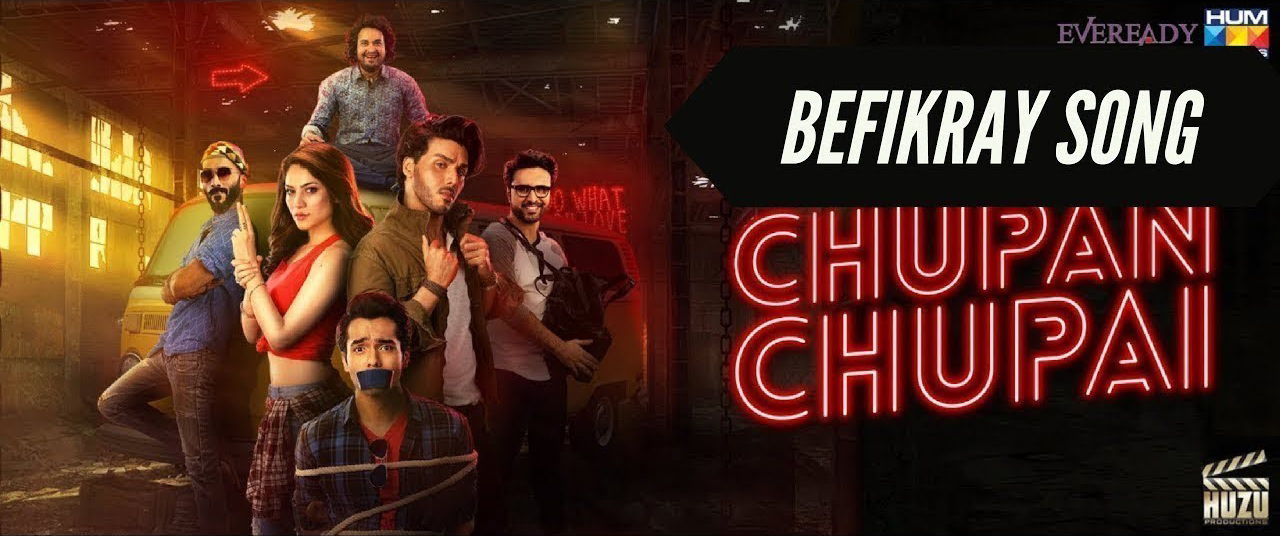 With 2017 coming to end, a few films have been worth waiting for. The 2nd song from the movie Chuppan Chupai was released a couple of days ago and we are tapping our feet to its beat since we heard it.
We instantly fell in love with Chuppan Chupai's first song Sadqa, which takes us into the world full of love and affection. "Befikray" is the 2nd song from the album and after listening to it we can surely say that Chuppan Chuppai has an amazing list of songs to which one can get hooked on for days. Befikray as the name suggests is a very free, hip hop and funky song which takes you around on a round with the star cast, where they enjoy every moment together without any worries.
Sung by Adnan Dhool, and composed by Rabi Ahmed and Adnan Dhool, the song packs all the feelings of enjoying every moment of life with friends. This song will surely take most of us down the memory lane of outings with friends.
Picturized on Neelum, Ahsan and their friends, the video shows them having a good time together. With the movie which has just been released and promises to be a full entertainment package for everyone.