Farah Talib Aziz: An Agent of Change in the Fashion World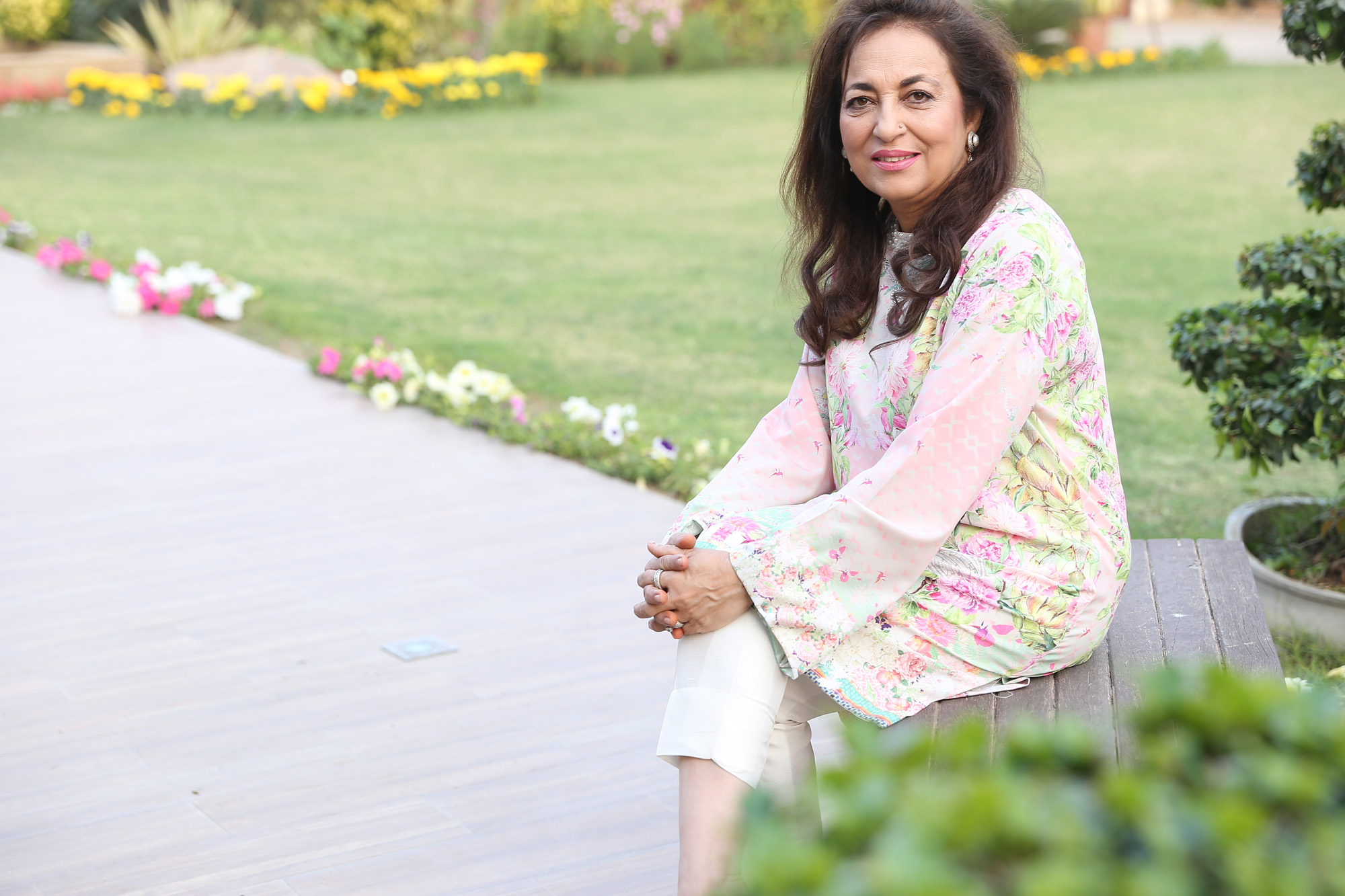 In a short span on time, Farah Talib Aziz (more commonly referred by her abbreviated version FTA) has become one of the leading brands in Pakistan's fashion industry. Usually based on a soft colour palette, her originality and aesthetic appeal in designs has catered well to the needs of the modern women.
FTA chats with Brides&You about her road to recognition, fashion industry in general, exciting new ventures and more. Read the full interview below.
Q. How did it all begin? Briefly tell us about your background and journey as a designer.
A. From a very young age I was interested in not only fashion but creating glamorous clothes. I learnt how to stitch in my early teenage years as well as how to do various embroideries and embellishments. However it was not until my eldest son left for University that I started designing for family and friends. It has been 15 years now. God has been very kind to us and my clients have been very appreciative and wonderful.
Q. What kind of designs and creations do you enjoy working on more; formals, semi-formals or bridal?
A. I love working on bridals. It is a wonderful experience to create a piece with a bride-to-be, there are a lot of emotions involved and a lot of expectations, however the end result is worth it. If one can make someone feel beautiful on their special day, there is nothing better than that. I also like designing semi-formals and formals as I feel lucky that my clients choose to wear my designs.
Q. Which one of the above do you excel in or are famous for? And which one of the above has a greater demand among Pakistani clientele?
A. I was initially most appreciated for my semi-formals. They still do really well, but our formals and bridals are also gaining recognition by the grace of God. I would think semi-formals and light wedding wear is the most in demand as people need versatile clothes that can be used for a variety of occasions and are reasonably priced.
Q. You have gained immense recognition and evolved as one of the most sought after designers in the industry. What sets you apart from others?
A. I believe in quality. I would never use any artificial materials or insufficient workmanship. If it is not fit for me to wear, I would not sell it. I also have a very strong aesthetic that I stick by regardless of fad trends. I believe in bringing out a woman's femininity using natural motives and a soft colour palette. Although ones design philosophy evolves with time, one should never lose their aesthetic.
Q. You have not participated or showcased your collections on local ramp shows or fashion weeks. Why is that?
A. I have not yet participated in any fashion shows but we do plan to do that in the future. We never planned to take our couture to such a commercial level but due to the appreciation it gets, we are look forward to putting together a bridal collection that will hit the runway in the near future. 
Q. What does your latest collection entail? What is in store for the bridal season this year at Farah Talib Aziz?
A. We are very excited about the things happening this year. We plan to expand into the commercial ready-to-wear market by partnering with Crimson and bringing our aesthetic on to the high street! We also plan to increase our focus on Bridals and heavy formals bringing forward two very interesting collections that we are working on.
Q. What are your personal favourites when it comes to colours, fabrics, kind of work and stones?
A. I personally love pastels however, it is tough to set yourself apart once everyone starts using the same colours. We have to keep changing it and mixing it up. I also love using different textures, one of my favourites is raw silk which is not commercially available anymore and we have to get it made at the looms, there is nothing like the shine and richness it brings.
Q. Where do you get your inspiration from? Any favourite designers locally and internationally whose work you find inspiring?
A. I love the work of Elie Saab and locally I am a big fan of Rizwan Beyg's design interventions with local crafts.
Q. There is a lot of debate in the industry nowadays about inspiration or replica. What do you have to say about that?
It is very heartbreaking when something that you have spent weeks creating is replicated not by the high street but by another high end designer. I do not think that it is fair and I really believe designers should be called out on it.
Q. People are complaining about the exorbitant prices of designer bridal wear. Could you tell us about your approximate price range and if you create something within an individual's budget?
A. We are very flexible when it comes to budgets especially with bridals as every bride deserves to feel special and I try my best to accommodate a bride to the best of my capabilities.
Q. What are some of the bridal/clothing trends which you forecast for the coming 2016 weddings?
A. I love soft colours for the summer! We have decided to retire our signature pastel shades and venture out into new shades such as wedge wood blue, lavender grey and subtle lime green.
I also see a lot of contemporary cuts as well. Western inspired and edgy but feminine cuts are all the rage.