PSFW Day1- Feeha Jamshed s Spectacular Collection Reminded Us of PowerPuff Girls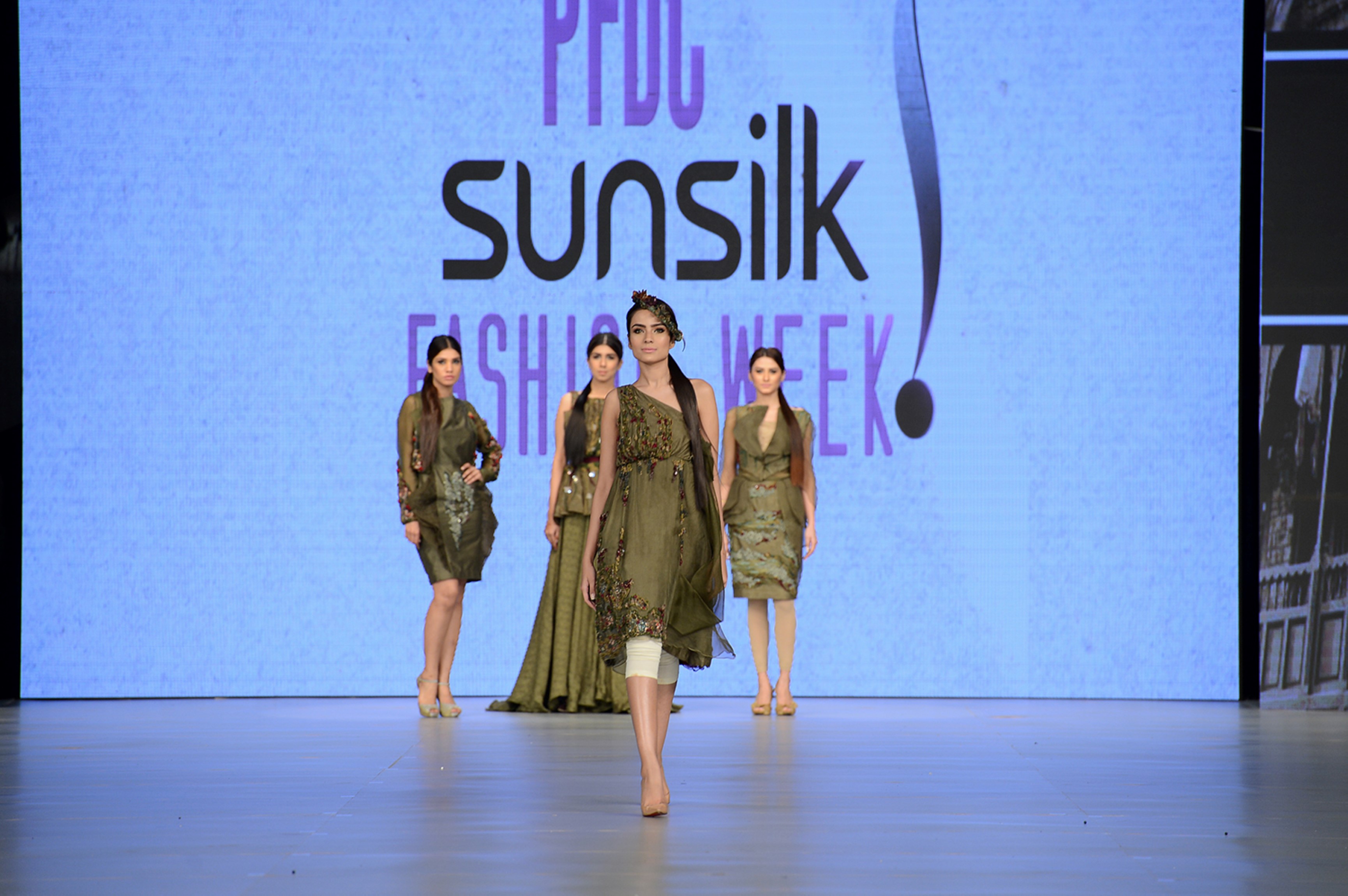 The ninth edition of the Sunsilk Fashion week kicked off  with a great start in Lahore last night featuring big names like Sana Safinaz, Feeha Jamshed, Muse, Maria.B and Sublime by Sara Shahid along with the bank Alfalah Rising talent section. The four day event will be focusing on Pret, luxury pret and high street fashion.
Day one of the much awaited PSFW opened with Sana Safinaz showcasing their phenomenal collection Sugar Rush. Sana Safinaz brought the feel of Spring/Summer to the ramp with an exquisite mixture of flowers and stripes. The colours and sheer fabric became an instant hit with the crowd.
Up next, Feeha Jamshed reminded us of the Powerpuff girls with her super fly collection. She has outdone herself with a retro rock look and the bob squad in action. The splash of bright colours and the unusual prints made her a clear winner of the night.
Then Muse brought their A game to the ramp. The bling and glitz on the matching separates showed us the 'muse' way of wearing it.The embellishments brought the shiny factor on the ramp and made us drool over the collection.
Sublime by Sara Shahid focused on a more pastel colour palette with hues of blues, blush pinks and mints reminding us of the spring season. Her Collection was more flowy and breezy bringing back ruffles into trend. The drapes, cuts and the solid palettes won our hearts. Sublime definitely presented the most chic and elegant collection of the night.
Maria B. brought her soft colour palette with cutwork detailing to the finale of the day One of PSFW'16. Maya Ali stole the show as the show stopper in her striking black Number.
From the Bank Alfalah Rising Talent section, Hira Ali was a clear winner with her minimalistic approach. Her collection infused lots of elements that produced 3-D surfaces. Remaining in shades of blue and white, this designer will surely pop up in the flourishing fashion industry.
Stay tuned at Brides&You for more reviews!