Hottest Picks of the Quarter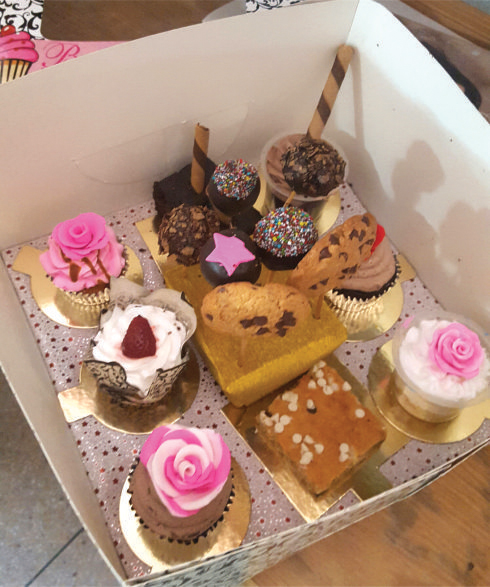 As each quarter passes by, talented entrepreneurs and new brands make their appearance with unique ideas, products, concepts, services and much more. Team Brides & You was on the lookout and here's what made it to our Hottest Picks list:
Ministry of Burgers: Even though this restaurant has been in place since one and a half-year, it has recently come under our radar. MOB boasts of making their own buns that no other burger joint in Lahore claims to do and they truly stand out. Extremely soft and fresh, the whole burger is drool worthy. Big, juicy patties are stacked with lots of toppings and each burger they have on the menu tastes unique. Our favourite is their 'The Yolo' burger that kicks the taste buds with tantalizing flavors with each bite- it is packed with caramelized onions, cheddar cheese, jalapenos, juicy beef patty and a thick, flavorful sauce.
The restaurant is located opposite Lahore airport in ex park view society.
Oye Hoye:  Their eye-catching advertisements and colorful packaging lured us into trying out all 6 flavours. The result- we're hooked on to Oye Hoye Salt n Pepper and Oye Hoye BBQ. These crunchy, flavoursome potato chips are perfect during snack time and not too greasy. Light and tasteful, their salt n pepper chips left us licking our fingers kicking those tangy, sour and salty taste buds simultaneously. Their definitely giving Lays and Kurleez a run for their money. If you haven't tried Oye Hoye chips as yet it's time to do so.
Sugar n Spice: We recently discovered this sugar heaven located in Askari colony near Kalma chowk. The owner, Fatima creates one of a kind, delicious cupcakes that are made with perfection and highly pleasing to the eye. Their red velvet cupcakes are our absolute favourite- very soft and fresh with a light cream cheese frosting on top.  Although, the chef's recommendation is their chocolate fudge cupcakes or vanilla crunch cake. Furthermore, it is very reasonably priced and a great treat for a loved one on special occasions.
Bakelicious Cupcakes: The owner recently catered at Hifsa Khan saloon where fortunately our team was present that day. As soon as we stuffed our mouth with their delectable 'Chocolate Heaven' cup, we actually went into a state of bliss. From the bottom it was filled with a Cadbury sponge, layered with chocolate fudge, then a layer of caramel and topped with mouse, garnished with a chocolate wafer biscuit and strawberry. The trick is to have it when freshly out of the refrigerator and try to get each layer for maximum pleasure! More so, the packaging of Bakelicious is very attractive that makes do for a great gift on someone's birthday.
Bakelicious Cupcakes is located in Falcon Complex, Lahore and the two owners cater as well, not just for desserts, cupcakes and cakes but sandwiches and savoury delights too. It has our 100% vote!
Amrapali Jewels: The globally renowned and Bollywood favourite, luxury jewellery brand recently opened its doors in Lahore. Located in the heart of the city at Gulberg Galleria Mall, Amrapali has some fine gemstone and handcrafted jewellery collection. From traditional to contemporary designs, each piece comes with its own charm. The silver gold plated peacock enamel jhumki has recently caught our attention and is on our lust list! In fact almost all pieces when adorned with formal or informal wear are bound to catch someone's attention. They are shapely, sparkly and truly classy.
Uber & Careem: These newly emerged taxi services have surely made life easier for lots of people in Pakistan.  They recently launched their operations in a few urban cities and to our surprise, they're taking Lahore by storm. Those who hardly used rikshaws or public transport now find these services highly convenient, reliable and comfortable. Both services can be ordered via mobile app while Careem also provides additional option of ordering through a 24/7 call center. For us, Uber is definitely cheaper at RS. 13.7 per km while Careem charges RS. 25 per km.  However, both services are satisfying and the trick is to use Careem with their promo codes. We also recommend using the services with friends so you can spilt the cost.
Esfir Jewels: If you want your jewels/accessories to do all the talking, then go for Esfir jewels. New on the block, their statement jewelry offers a unique mix of edgy and classic pieces. Gold plated, limited edition mostly- our favourite is their quirkiest bird caged design that is absolutely exquisite. Only a true fashionista can pull off these statement earrings and we've seen quite a few do it already.
Esfir Jewels launched only a few weeks back with an exhibition in Karachi and it has already received an overwhelming response. Can't wait for them to exhibit in Lahore next.