14 Golden Rules on Daily Skin Care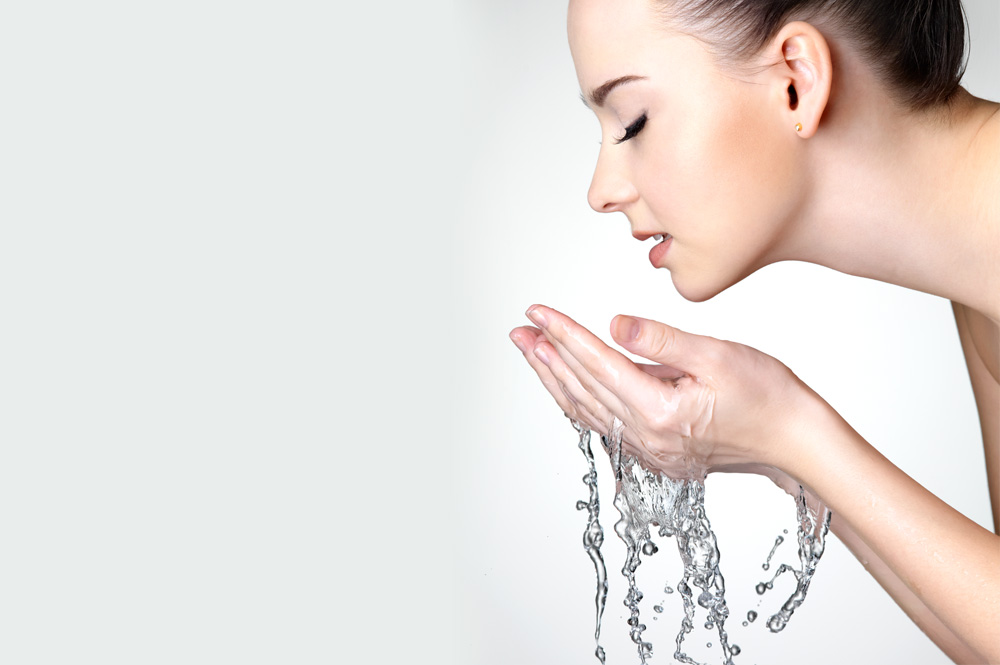 When it comes to maintaining flawless and radiant skin, a disciplined lifestyle becomes imperative. As there are endless suggestions over the internet on skin care tips, you may get overwhelmed in picking a skin care routine that is ideal for you. But did you know? There are certain golden rules that cover all skin types? Some routines and rituals that will benefit you irrespective of your skin type.
Given  below are 14 golden rules and best skin care tips that you can follow for your daily skin care
1. Skin care tips for all skin types
Take this as a thumb rule – before getting into the skin care regime, make sure you pick products that suit your skin type. Since everyone has a distinct skin type, right from dry and oily to sensitive and normal skin, chose products that are specially designed for your skin type. It would be an added benefit if you can consult a dermatologist in case you have sensitive skin.
Also, remember that there are many organic skin care products available these days. Prefer them instead of the other skin care products available outside. But at the end of the day, make your own choice and pick products that you are comfortable with. Make sure you like the smell, the texture and the blending abilities.
2. Pay attention to the sensitive areas
extra care should be taken in case of sensitive skin. This brings us to the second golden rule for skin care – areas such as eye contour and lips have delicate skin. Even if you have normal skin, you still need to be careful while cleansing these areas.
3. Face wash
Have a face wash that suits your skin and make sure you wash your face twice a day with it. Having a hand towel – just to wipe your face will relieve you any bacterial infections. Once you are done with this, pour some rose water on a cotton pad and dab it all over your face. This step will leave you feeling fresh!
4. Cleansing with love
Makeup removal is the first step in the cleansing routine. No matter how tired you are, always ensure that you remove your makeup before going to bed. And when it comes to removing eye makeup, make sure you clean it gently without applying too much force. Oil cleansing method works great on skin.
Use a pH-neutral make-up remover that is specially formulated to cleanse your face gently.
5. Be extra careful with the eyes
As mentioned above, you need to very careful with eyes. Eyes are believed to be ten times more delicate than the skin on the rest of the face. So, right from choosing the eye makeup remover and eye care items for cleansing, you need to do sufficient research on how to be careful around the eyes. Certain cosmetics can irritate your eyes. So, be very careful while selecting your beauty products.
6. Exfoliation is a must
Exfoliation is a must if you're serious about getting a flawless and a glowing skin. This is again one of the most important best skin care tips you need to remember. You can even pick natural ingredients from your kitchen. It is ideal to repeat this process 1-2 times per week. Pick a pH-neutral exfoliation product that will help keep your skin smooth and purified. Once you have mastered how to exfoliate you skin at home, you can do it gently on your face too as a daily skin care routine. We personally believe that natural skin care is better that using the cosmetics available in the drugstore.
7. Moisturizing
While the dermis, the skin layer present between the epidermis and subcutaneous layer, is made up of 70% water; the epidermis (the outermost layer) is made of 15% water. Hence, regular moisturizing is required to balance the water percentage within these skin layers. So soon after coming out shower, always apply moisturizer.
8. Focusing on the lips
Apart from drinking water, in order to keep your skin, especially your pouts hydrated, it is necessary that you use a restorative cream for the lips. Try avoiding chapped lips by always keeping your lip balm handy.
9. UV protection
It's not like only summers can be harmful for your skin. Your skin can be damaged in other seasons as well by the harmful UV rays. So, never step out without applying sunscreen. While you are at it, visit your dermatologist and ask her to refer you a sunscreen that is not too harsh and strong as you plan on wearing it very often.
10. Clean-Up's and Facials
Once you have kick-started your skin care routine, make sure that you visit your parlor and get a clean-up done every month. Nothing relaxes your skin like a well done clean-up. It also helps in removing blackheads, opening the clogged pores, shedding of dead skin and gives your face an overall glow.
11. Face Masks
Going above and beyond never killed anybody. Then why not apply a face mask over your face one every week? Have a day set (probably Sunday) for your face mask routine. Body Shop offers excellent face masks which rejuvenate your skin and let it breathe. After a week long exposure to pollution and constant layers of makeup, we say having a facial mask included in your skin care routine is a must!
12. Scrubbing
Another blessing that you can have in your skin care routine is a good scrub. Just like you scrub your body to prevent outgrowth, make it a point to scrub your face once a week to remove any blackheads that take root on your face. Areas to concentrate are apples of your cheek, nose and chin.
13. Drinking Water
It may sound silly, but drinking loads of water will actually help in having a great skin!! Drinking lots of water perhaps, is the most effortless way to take care of your skin. It helps in flushing out toxins that are harming your skin and improve your digestive system.
14. Hypoallergenic makeup if possible
Another thing that could work in your favour is adding hypoallergenic makeup products. To avoid the risk of allergies, choose hypoallergenic make-up specially formulated for all skin types. Makeup for sensitive skin is also available for women who have delicate and thin skin. So why not make the most of it and benefit from the many products that are available in the market?
One great tip would be using natural/organic brands like Lush, Body Shop and Forest Essentials. These brands make sure they use the rawest materials available and minimize the use of chemicals (which may have aversive effects on various skin types). The best part of using these brands? They are cruelty-free and are not tested on animals!!