Want New Shoes This Eid? Shoe Planet Comes Out With A Fabulous Collection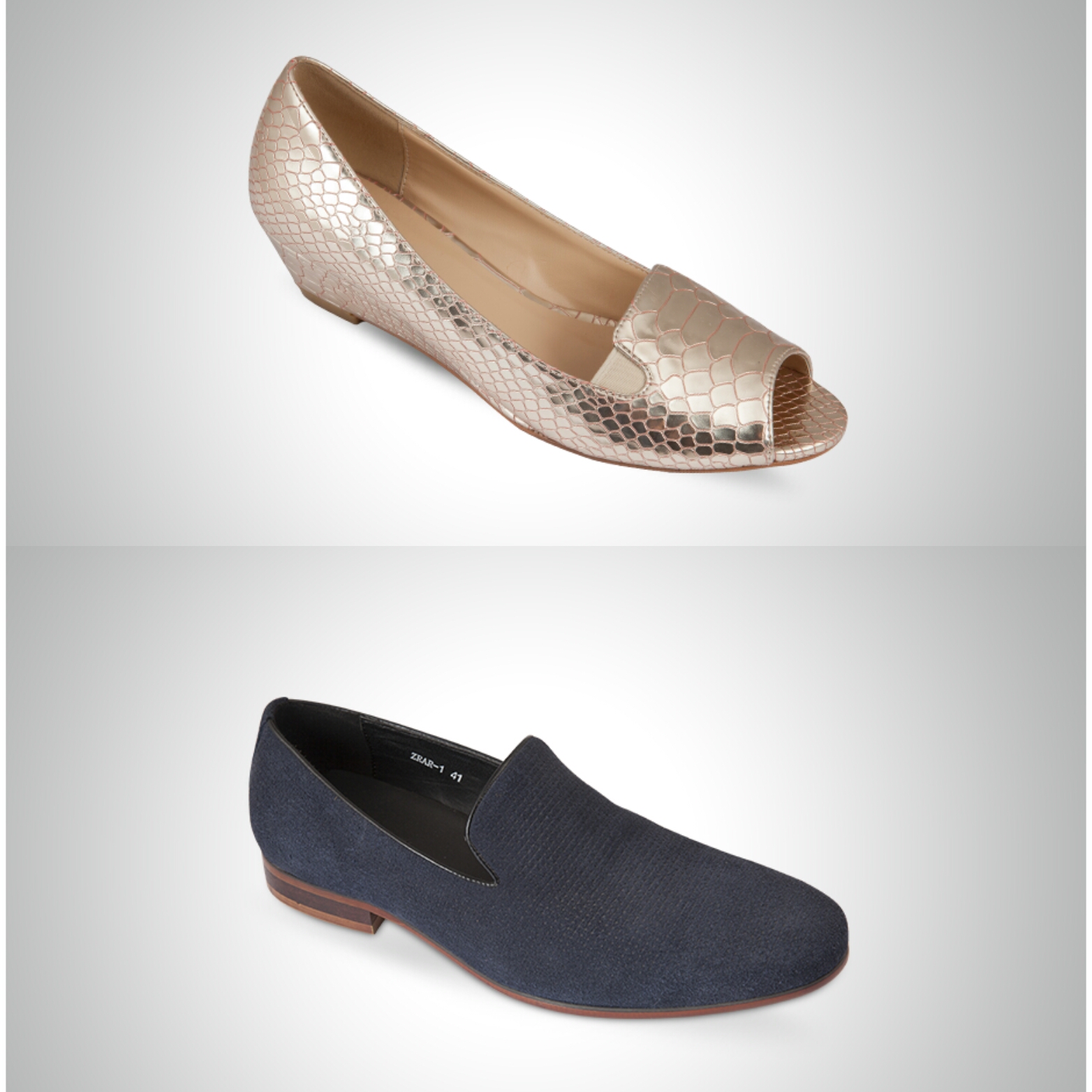 Give a girl the right shoes, and she can conquer the world- this is truly what shoe planet is following in its latest eid collection. With over 30 designs it aims to provide comfort, elegance and fabulous looks that are bound to look good with anything you wear. The shoes entail strappy heels, flats, pumps and mens shoes all in festive colours, nets and leather.
The ladies' collection ranges from wedges, kitten heels to block heels. The block heels have made a comeback this year and with the ankle straps they definitely look trendy and wearable for all age groups.  The colour scheme for heels is based more on nudes, golds and silver giving the shoe a more formal yet modern look. In flats, the toe cap chappals and fringe flats are trending and are available in whites and blacks. The chappals are embellished with stones and gold studs giving a more unique look to each design. The designs entail the use of a lot of leather, nets and shimmery material.  The collection is very reasonably priced at RS 2000-3500 making it to the list of this season's must have shoes.
The men's collection is based more on blacks and browns with over 25 designs available in various colours. One of the trends noted this year was the mixing of suede and leather and patent leather. The basket design is one of this season's most sought after design. The collection ranges from loafers, to sneakers to formals. The price ranges from 3000-7000 which is quite nominal compared to the superb quality they offer.
Check it out just before eid shopping it's definitely worth it!