Conjuring 2- Are People Actually Dying?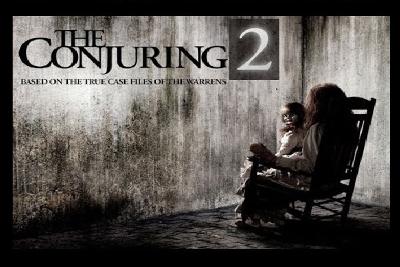 The Conjuring 2 is dangerous to watch, according to the Telegraph. It appears that watching The Conjuring 2 can get you killed or simply haunt your house. And while none of the scenarios sound like fun, there have been a few incidents worth being worried about.
Just last week, a 65-year-old man died right in a cinema while watching The Conjuring 2 in India. The death took place at the Sri Balasubramaniar Cinema in Tiruvannamalai, which is located in the Indian state of Tamil Nadu.
Man in India reportedly dies while watching 'The Conjuring 2': https://t.co/4UaEogv9Zh pic.twitter.com/kjR79wOsQP
— Mashable (@mashable) June 21, 2016
While watching The Conjuring 2 in the cinema, the man complained of chest pains and then fainted. He was then taken to a nearby hospital, but doctors said he was already dead. But the most interesting part is that his body has gone missing. Not only the body, though, but also the person who transported his body. Meanwhile, doctors want his body to be transported to the Tiruvannamalai Government Medical College Hospital for a post-mortem examination.
The story has understandably triggered quite a supernatural panic on social media, but many Conjuring 2 fans, especially those who have watched the film and are safe and sound, believe that there are rational explanations for both the death and the missing body.
Read more at http://www.inquisitr.com/3229239/the-conjuring-2-watching-it-can-haunt-your-house-or-even-kill-you/#QjUe8sjs534GDdXw.99