4 Rules of Luscious Lashes (Mascara Tips)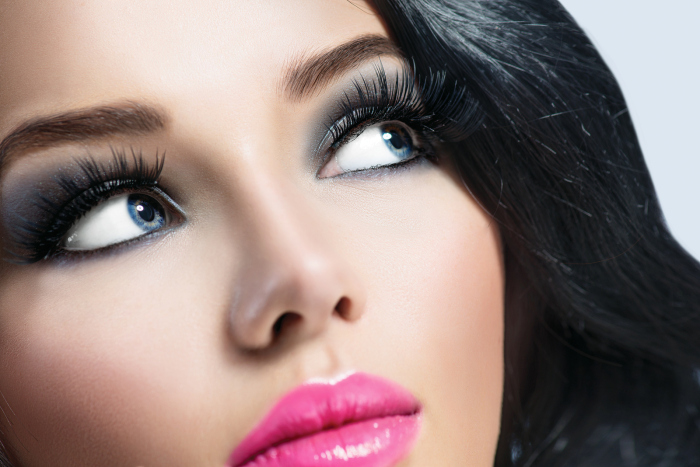 During this sticky, humid time of year the last thing we want are globs of makeup. But long, luscious lashes — those are a year-round necessity. Follow these four rules to get perfect eyelashes without having to revert to time-consuming falsies or expensive extensions.
1. Eyelash curlers are essential.
Lash curlers are the key to giving lashes that "wow" factor. Be sure to choose one that creates a beautiful upward curl, and with a delicate pumping motion, move from the lash base upward for maximum results. And always curl before applying mascara, not after. When bare- The eyelashes are suppler so the crimping of the lash doesn't feel as damaging.
2. Let lashes set between layers of mascara.
Practice a little patience between each coat. Giving a little bit of air time between each coat will allow the mascara to set and build upon each layer instead of gooping up as one big clump.
3. Prevent "spider lashes" with a lash comb.

Avoid spidery clumps by combing lashes after applying mascara. A metal-toothed lash comb is key; apply a coat, wait a few seconds, brush through eyelashes, and then apply the next coat."
4. Condition and treat your lashes daily.

Just like your hair, your lashes need a little Tender Loving Care. Lash conditioners work as a primer, creating a smooth surface for mascara. Growth treatments stimulate the eyelash growth cycle, making it longer, so lashes come in longer, darker and thicker.