Pasta With Alfredo Sauce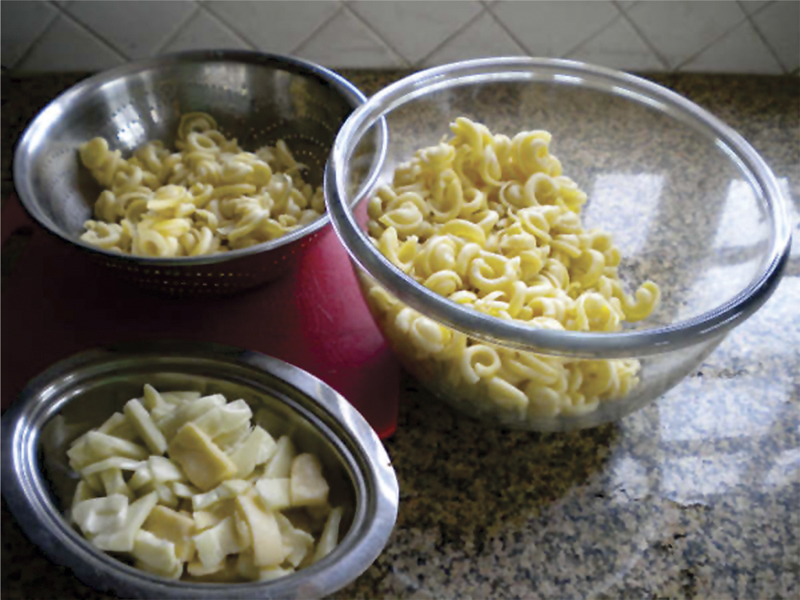 This summer treat your taste buds to a tasty surprise with this special alfredo sauce which gives you the true taste of  Italy. Impress your friends and family with this simple yet irresistible pasta.
YOU WILL NEED:
Pasta: Penne or Napoli 500 grams
Boneless chicken boiled and cubed: Two cups
Salt and crushed
pepper to taste
Fresh parsley for garnishing
FOR ALFREDO SAUCE:
Butter:100 grams
Flour: 1 heaped tablespoon
Double Cream: 100 grams
Milk: 1litre
Cheese : One cup cheddar and mozzarella each.
METHOD:
Boil pasta with a pinch of salt and then run under cold water. Set aside.
Take a heavy based pan and melt in butter over low heat. Now add flour and stir for a few seconds taking care not to burn the mixture.
Using a whisk gradually add milk and cheese along with salt and pepper. Keep stirring with the whisk till it forms a thick sauce. Keep it aside. After 5 mins add the cream in it. Your sauce is ready. Now turn in pasta and chicken cubes.
Garnish with fresh parsley. Serve it hot.