How Much Do You Know About Lahore s Majestic Shahi Hammam? Have A Look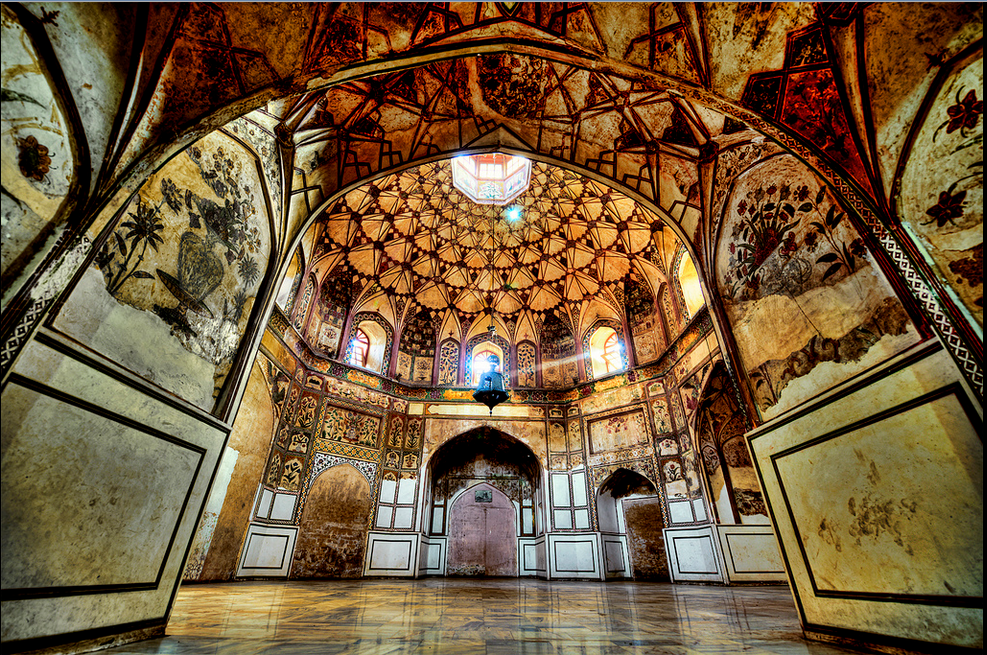 Hammam's were a place for bathing/refreshment used by royal travelers to freshen up during the Mughal period. Lahore is home to a majestic hammam that was recently renovated. Are you acquainted with it?
Remains of Lahore's glorious past, Shahi Hamam is an important landmark in 'Old Lahore'. Right after you enter Delhi Gate, in the Shahi Guzargah, a small gate lies on the left side as its entrance. It was built during the times of Mughal Emperor Shah Jehan by the Governor of Lahore, Sheikh Ilmuddin Ansari, in 1634.
Combination of Turkish and Persian style architecture, this single-storey structure, contains world's largest Mughal fresco painting. The building with beautiful paintings has three types of bathing facilities such as cold, hot and steam bath. The Hamam had 21 rooms, eight with marble pools were used for fresh water baths, other eight were for hot water baths, while five rooms were steam baths which were built on the style of Turkish baths.
There were special rooms where the bathers would lavish themselves and servants would scrub and oil them to enhance their beauty. On one side the water would pass through a series of revolving brass pipes, under which log fires would heat them. A portion of the water also flowed towards another sets of brass pipes, under which fires would convert them into steam. The Hamam had a special 'female sections' which also had similar facilities, managed by special female staff.
The heating chambers and the water pumping section were destroyed in the initial days of Sikh rule. The British did not bother much to redeem them. Instead, they fitted in the bathing and swimming pools to convert them into living quarters.  The Hamam was neglected and left to be ruined after the fall of the Mughal Empire.
However restoration efforts are in full swing and local tourism is a way to support all the endeavours that is being put in by various partners and public sections of the society.