Gearing Up for Upcoming Bridal Week in Lahore. See Which Designers Will be Showcasing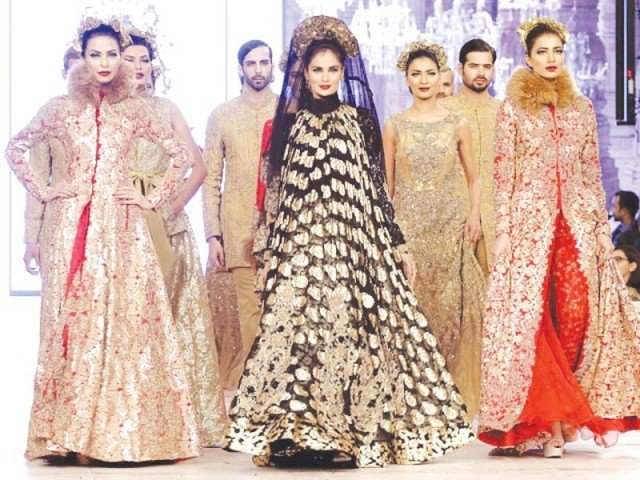 Weddings are a big industry in Pakistan and with the upcoming wedding season upon us, known and upcoming designers are preparing their gorgeous bridal collections to showcase in Lahore this week. The fashion show is set to commence on the 28th of this month and the three day extravaganza is bound to be big, bold and hopefully trend setting.
We've got high hopes for the different bridal looks presented to us this year and the designer line-up sure looks promising. Big names in the fashion industry that will be participating include HSY, Sania Maskatiya, House of Kamiar Rokhni, Shiza Hasan, Saira Rizwan, Nomi Ansari, Sonia Azhar, MUSE, Ali Xeeshan among many others.
These noteworthy brands have exhibited their true artistry, aesthetic, talent and skills in the past and we're excited to see which design house presents exquisite creations this time around. Have a look at the full list below:
DAY1

28th Sep 2016

DAY2

29th Sep 2016

DAY3

30th Sep 2016

HSY
MAHGUL
Nomi Ansari
Sania Maskatiya
Shiza Hassan
Zara Shahjahan
Bank Alfalah Rising Talent:

Sara Naqvi

Maryam Amjad

Amina Naeem

Farah & Fatima
Sonia Azhar
Saira*Shakira
Saira Rizwan
Republic by Omar Farooq
The House of Kamiar Rokni
Shamsha Hashwani
MUSE
Ali Xeeshan Theater Studio
We at Brides&You wish them all the best!