Roasted Lamb Chops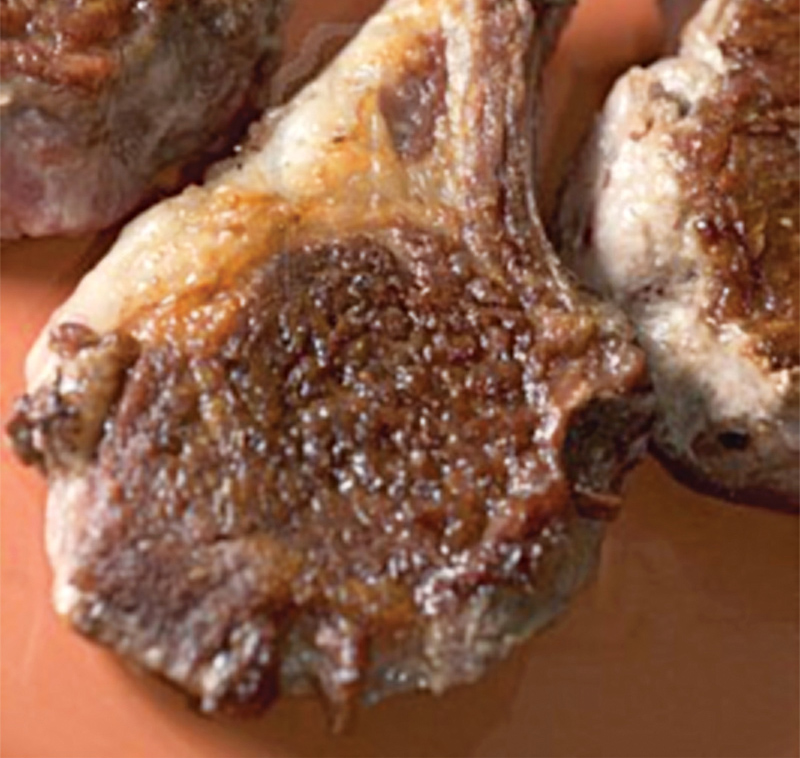 Ingredients:
Lamb chops (can use beef as well)   ½ kg
Lime juice                                            1 tbsp
Chili powder                                        1 tsp
Mixed spice(garam masala)                1 tsp
Salt                                                         to taste
Star anise                                             ½ tsp
Gram flour                                          1 tbsp
Green chilies                                      2-3
crushed garlic                                     1 tbsp
Raw papaya (optional)                      1 tblsp
Cooking oil                                         1 cup
Tamarind paste                                 1 tbsp
Directions:
Marinate the chops in the lime juice, tamarind juice, chili powder, mixed spice, star anise and salt while you make the rest of the marinade.
Heat half cup oil in a small saucepan and add the gram flour, stirring continuously for a minute or two until the flour forms a smooth sandy paste and you begin to smell a nutty aroma. Transfer the paste to a bowl and leave to cool.
Then tip into a food processor with the chilies, garlic, papaya, the remaining oil and blend to a smooth paste. Mix both pastes over the marinated meat and refrigerate for a minimum of 4 hours.
To cook the chops, preheat the oven to 180C/conventional 200C/gas. Lift the chops out of the marinade and wipe off any excess so the chops are just lightly coated. Heat 1 tbsp oil in a large frying pan and fry the chops in batches for a couple of minutes on each side until browned. Transfer to a roasting tray and roast for 10-20 minutes depending on how pink you like your lamb. Serve the chops with mint sauce and winter salad.
Tips:
Start by selecting the right chop. The chops should be a little bit more than an inch thick, pink in colour and fresh. Do not use frozen meat.
There are few things worse than a dried out, over-cooked lamb chop. Ideally, you should roast/ bake them to medium rare or medium.
Let the meat rest for a few minutes before you serve it; in this case, 2 minutes will be good.