Taufiq Hussain-The Dream Merchant Strives On Customer Experience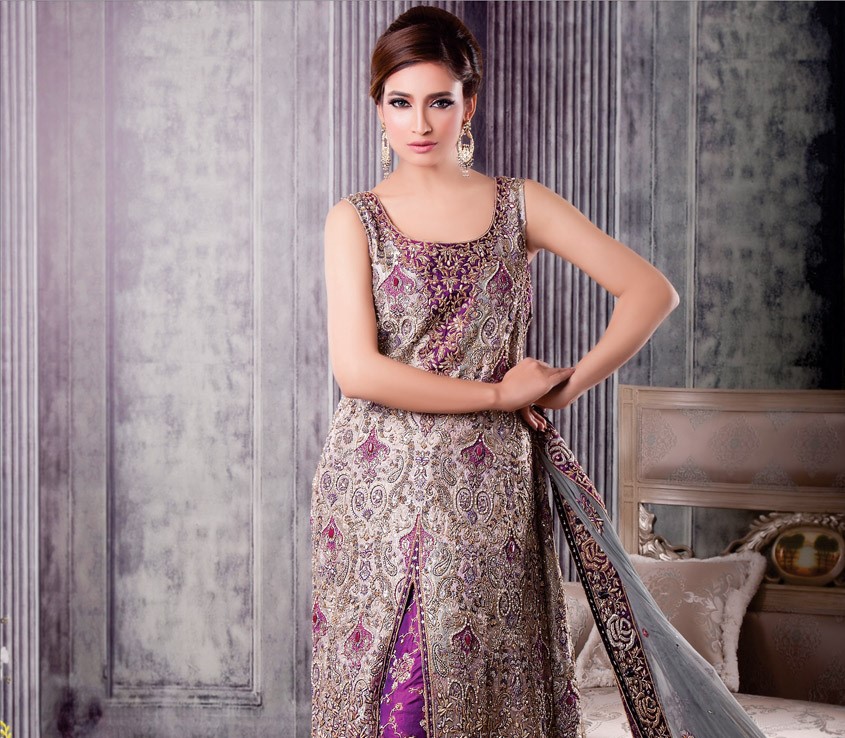 What started off as a hobby for Taufiq Hussain became his life's work, passion and legacy. It was almost some 30 years ago, when the Pakistan Fashion industry was in its infancy that he ventured into fashion designing and took the industry by storm. Not only did he establish himself as a fashion pioneer, but also played a hand in breaking gender stereotyping and paving the way for today's generation.
Today, his name is revered as the 'dream merchant' of the Pakistani Fashion industry and his clientele pans over three generations, not only because of brand loyalty but because of the exquisitely custom experience catered to his clients. No matter how much the industry has evolved, Taufiq Hussain remains a brand that is synonymous with creativity and quality.
Here are 8 reasons why you should consider Taufiq Hussain for the upcoming Wedding Season:
1.) Pioneer in the fashion industry
Taufiq Hussain has built his brand on creating exquisite bridals and luxury formals and even after three decades has sustained the quality of his work and customer service.  The designer sticks to his forte and only works on bridal couture and formal wear. He has been in the industry for almost 30 years creating exclusive designs and styles for each of his clients and his solid years of experience are enough for us to trust him blindly.
2) Customization
All Taufiq Hussain designs are customized according to the needs of the client. "I try to design something truly unique for each client" says, Taufiq. Your big day should be just that, your own. He does not believe in mass producing and focuses on creating one of a kind art pieces that will be your own unique experience.
3) Striking colour combinations
The colour combinations will definitely leave you all spell bound. Truly unique colour schemes with the perfect bling give the ensemble a much needed oomph factor. Taufiq believes that the foundation of any creativity is the colour palette. Therefore, at his studio you will experience the whole spectrum of colours and decide which suits you best, keeping up to date with what is on trend for the season! Be it soft shimmery pastels, or vibrant va va voom pop shades, he has proved his expertise at handling colour blending and creating magnificent timeless pieces.
4) Research into the bride herself – what would suit her most?
This is an occasion every bride dreams of and Taufiq understands the pressure and stress she goes through. He believes in building a relationship of trust and accommodates his customers with utmost care. Unlike many in the industry, he personally meets with the bride to understand what she truly pictures herself wearing and also gives her suggestions on what would suit her the most according to her physique and personality. His business philosophy is that an outfit should not only complement the wearers physical attributes but personality as well. He spends time with the clients and discusses their wishes creating a comfort level and bond of trust that is rare and many a times develops into the greatest of friendships due to his easy going charm.
5) A true artisan
Taufiq's creativity is not limited to his fashion designing alone. His fine aesthetic sense can be witnessed in everything he does. As a student he earned an art distinction and was encouraged by his teachers, peers and close family. Therefore art is something he is innately drawn to and that is precisely what you will experience. Not only will you have a custom created stunning outfit, you will receive sound advice, regarding what all you need to make your outfit and event simply the best it can possibly be!
6) Personally involved and meets deadlines
Taufiq Hussain is personally involved at each step. From the stones to the threadwork embellishments he ensures that everything he uses is of fine quality, therefore, purchases all items himself. He is extremely professional about meeting deadlines and makes sure he delivers the outfit on the time promised. No one needs the added last minute stress.
7) Reasonably Priced – specialized
In this day and age when other designers are charging exorbitant amounts for bridals, Taufiq's bridal range is priced reasonably and quite affordable. He caters to all his clients by customizing the design according to one's preference (and budget). He agrees that bridal outfits are expensive but it is due to the high production costs.
8) Quality fabrics are used
According to Taufiq, the most challenging and fun parts are to find the perfect materials to complement what he has envisioned for a client. He uses only the best of fabrics: pure tissue, kimkhab, jamawars, French lace and at times something completely new and radical to create his iconic pieces. There is absolutely no room for compromise on the quality of work put into his masterpieces. Taufiq's skill and aesthetics are truly one of the best in the industry and highly commendable.
We at Brides & You highly recommend Taufiq Hussain for the upcoming wedding season.