Perfect Gifts to Pamper Your Loved Ones This Valentine's Day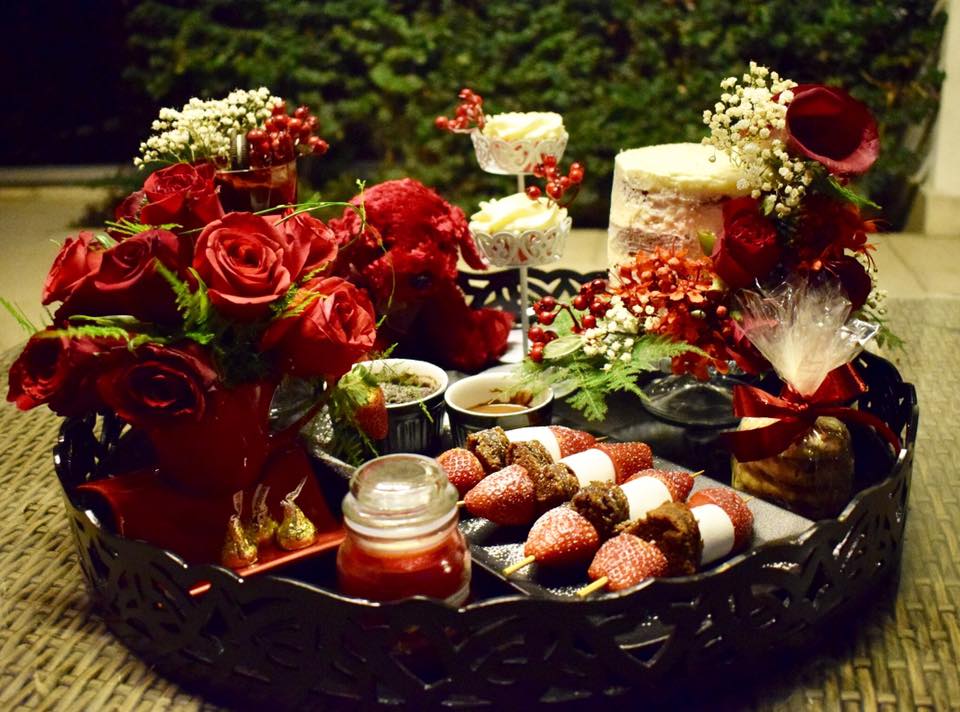 Valentine's Day is just as important as celebrating any other occasion and you must make it special for your loved one. From stepped-up sweets to personalized gift baskets, take the stress out of this day by shopping these local, unique finds. We at Brides&You have searched far and wide to curate this varied array of gifts that are thoughtful, easy on the pocket and something that your number one person in life might like.
1) Customized Boxes/Baskets
Make your loved ones feel special with exclusive valentines day gift baskets that include yummy chocolate filled treats that are not only delicious but extremely pleasing to the eye. Several bakery masters have come up with these customized treats and our favorites this year are:
Papermint Exclusive Valentine Platter
Includes a chocolate cake, brownies, cupcakes, a stuff toy, red roses, cookies and more
It comes in a beautifully hand-carved wooden tray
Pink Pistachio Golden Box
A steal for just Rs. 6500
Includes chocolate covered strawberries, heart-shaped brownies, cookies and more
Comes in a wrapped beautiful golden box with a red ribbon
Lals chocolate Gift boxes
Comes in a variety of different sizes so prices vary
Special Valentine's Day cakes are also available
Customized boxes/baskets can include cookies, cupcakes, chocolate trays, macaroons and more
Muneeze Khalid
Offering 4-5 different packages starting from Rs. 5,000
Includes cupcakes, heart shaped brownies, cookies, cake pops and much more.
Detailing the baskets in bright red colour
2.) Jewellers
When it comes to gifts for 'her,' you can never go wrong with jewellery. It is known to be a symbol of love that is ever lasting and a great way to express your feelings. Famous jewellery brands in Pakistan are offering discounted deals on beautiful jewels this V-Day.
Hanif Jewellers
Looking for something heart-shaped? Hanif Jewellers are offering beautiful rings, pendants and earrings in reasonable prices ranging from Rs. 18,000 to Rs. 55,000
Waseem Jewellers
Offering heart-shaped bracelets and pendants in Diamonds and Gold jewellery. Starting for as low as Rs. 39,000.
Damas
There is a 30% sale on purchase of Gold and Diamond jewellery for the whole month of Feb!
3) Flowers 
Valentine's Day is never complete without a beautiful red roses bouquet. So, no matter how much you spend on the gifts, a red rose or a bunch of it is a must!
4) Do It Yourself 
The best surprises are the romantic ones especially when there is so much effort, thought and hard work put in to it. Create unique ways to express your love through some home-made project that you won't find in a local store
Make a small notebook, writing down your best memories together
5) Love Struck Bluetooth Speakers 
It is the age of technology and these funky emoji inspired speakers make do for a great fun gift. More so, music and love go hand in hand. So, enjoy a fabulous evening with your loved one with a romantic background music.
Further, it is compact size and integrated stand makes it easy to place anywhere
in the home or take with you on your travels. A built-in speaker phone even lets you take calls through the loudspeaker when your smartphone rings.
Available at:
All MediaCenter & FutureTech outlets
Available online at: www.techshek.online