BALU MAHI: Lots Worth Watching For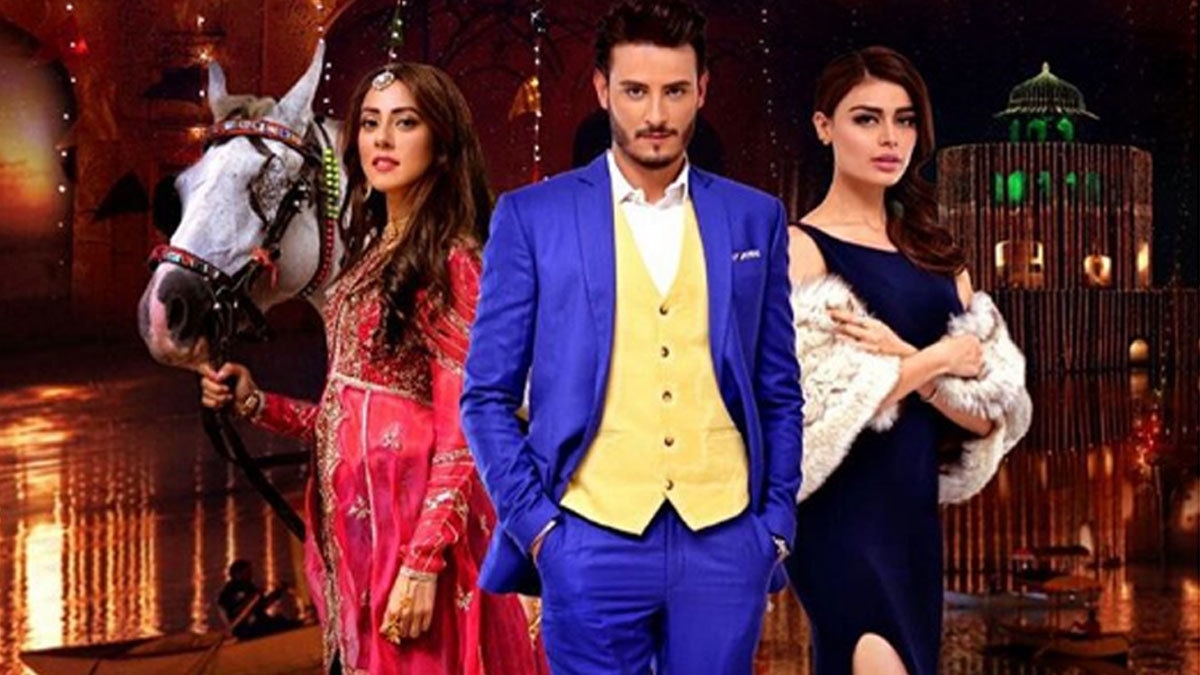 Release Date: Feb 10, 2017
Director: Haissam Hussain
Rating: (8.3/10)
CAST:  Osman Khalid Butt, Ainy Jaffri, Sadaf Kanwal, Zeeshan Ali, Durdana Butt, Shafqat Cheema, Adeel Hashmi, Khurram Pataras & Javed Sheikh
Balu Mahi is another feather in the cap of Pakistani cinema! Good cinematography, beautiful locations surely add up to the director's creative tilt. The story moves along a young guy (Balu) crashing into the wrong wedding ceremony pouring his heart out to a complete stranger where the bride (Mahi) was eagerly waiting for an opportunity to escape her marriage. Together they bond and the chase begins. The plot invited a lot of criticism calling it a re-make of Bollywood's 'Jab we met', but looks like it is surviving so far on the silver screen, despite some poor acting especially by the female lead.
The technicalities, such as editing is not flawless, compact shots are missing, there are many dragged scenes, making it a point of critique. But perfection comes with time especially when it comes to Pakistani cinema. The plot tests the audiences' patience especially in the second half, but the debut leads Osman and Ainy whose performances though requiring lots to make it worthy of good cinema, still manages to make it entertaining. Romantic comedy tropes are in full swing which makes it typical Pakistani!
Ainy and Osman marked their ways by creating a wonderful chemistry on screen paired with absorbing emotional scenes and dancing to the groovy songs. Sadaf as the naughty, 'Sharmeen' does justice to her seductive character (again the acting required so much more polishing). Durdana Butt as the hilarious Dado, Shafqat Cheema as the dominating, ill tempered Chaudhry and Mustafa being the dopey guy all work well. Javaid Sheikh and Hina Rizvi appear for just one sequence but make it the funniest part of the movie. The acting by the experienced actors was superbly executed.
The music was well composed and choreographed, apart from the title song which did not sync well. The  song "Rang De Chunar" by Rahat Fateh Ali Khan was a big hit and took a million hearts with the its melodious tune and Ainy's ravishing look. The director, Haissam did a commendable job minus a few sequences which had a greater potential that remained unexplored. But if tiny errors are ignored, the movie surely is a treat to watch.
We remained puzzled over the fact that the costumes and wardrobe of the leads was so lackluster. With very little effort, the styling, clothes, accessories, jewellery etc could have been taken at the stunner level, given the high quality of Pakistani designer outfits and the numerous highly talented makeup artists and stylists. But minus the first wedding scene where jewellery and clothes are beautiful, the rest of the film is a total disappointment, especially the dance number! Yet here we are feeling a great deal of pride to see how Pakistani cinema is progressing and we hope to see much bigger feats accomplished pretty soon.