The Fate of the Furious- It's raining cars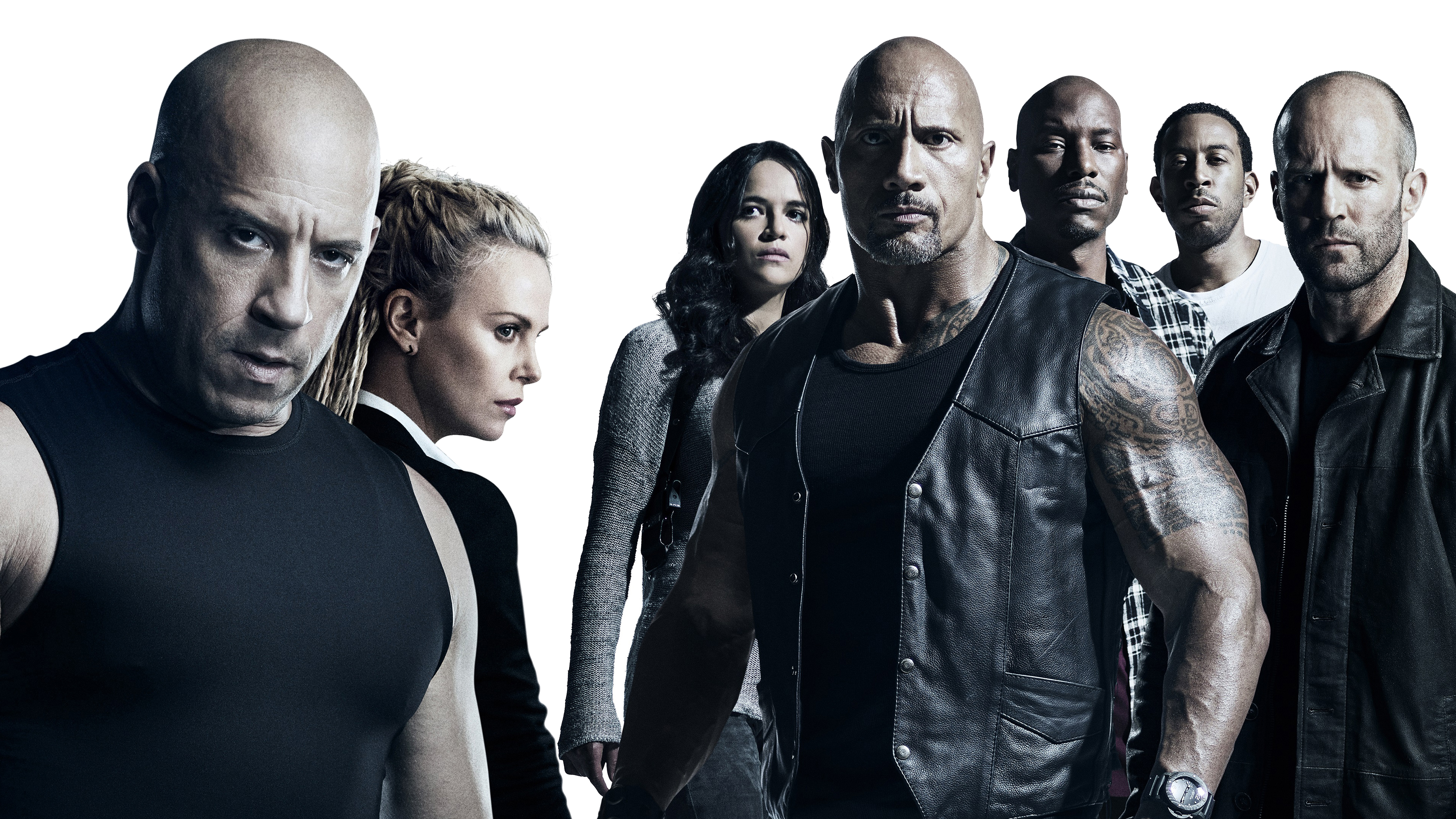 The Fate of the Furious (alternatively known as Fast & Furious 8 and Fast 8, and often stylized as F8) is a 2017 American action film directed by F Gary Gray and written by Chris Morgan. Dom (Vin Diesal), Luke (Dwayne Johnson), Jason Stathem (Ian Shaw), Letty ( Michelle Rodriguez along with others form a crew against the evil Charlize Theron (Cipher). Dom and Letty are on their honeymoon trip in Cuba when he is challenged to take part in a car racing competition. Of course Dom wins as he predicts his victory and says, "The only thing that matters is whose behind the wheel!"
Dom is approached by Cipher. She leaves him no choice but to leave his squad and work for her. Meanwhile, the crew cannot understand the reason behind Dom's choice. But they are determined to find out. A scene where Cipher via computer simulation enables auto drive and disables safety brakes is literally comical as it starts raining cars. The audience finds the bewildered look on people's faces amusing. The scene is well shot and acts as a comic relief.
Letty through her dialogues and facial expressions portrays how soft hearted and good Dom is. And it is because of her conviction in him that even the audience fails to believe in Dom playing the devil! "Nothing is necessary. Everything is a choice," Cipher tells Dom. You just have to make the right choice. The only thing you can control is your own behavior." And Dom is faced with two very difficult choices!
Dom's crew helps him out of the complex choice he's faced with. He has already lost his wife now he cannot afford to lose his son. And who comes to the rescue-none other than Jason Stathem.
What does Cipher want? Access to launch the nuclear codes. She wants to start what will be World War III! The nuclear base is in Moscow. And Dom and his crew wants to destroy the submarine with the bomb before it explodes. "To play with the apocalypse and save the entire world," is their motto. Go and watch it to find out how the events take shape.
The director sets the scene for the coming of more sequels! All of the 8 sequels are a treat to watch. The dialogue at the start of the film "Be safe! Be Fast! But don't lose!" is the theme of the film. And so it is: Fast against the furious!