The Hunt For The Perfect (a.k.a Purse Friendly) Wedding Shoes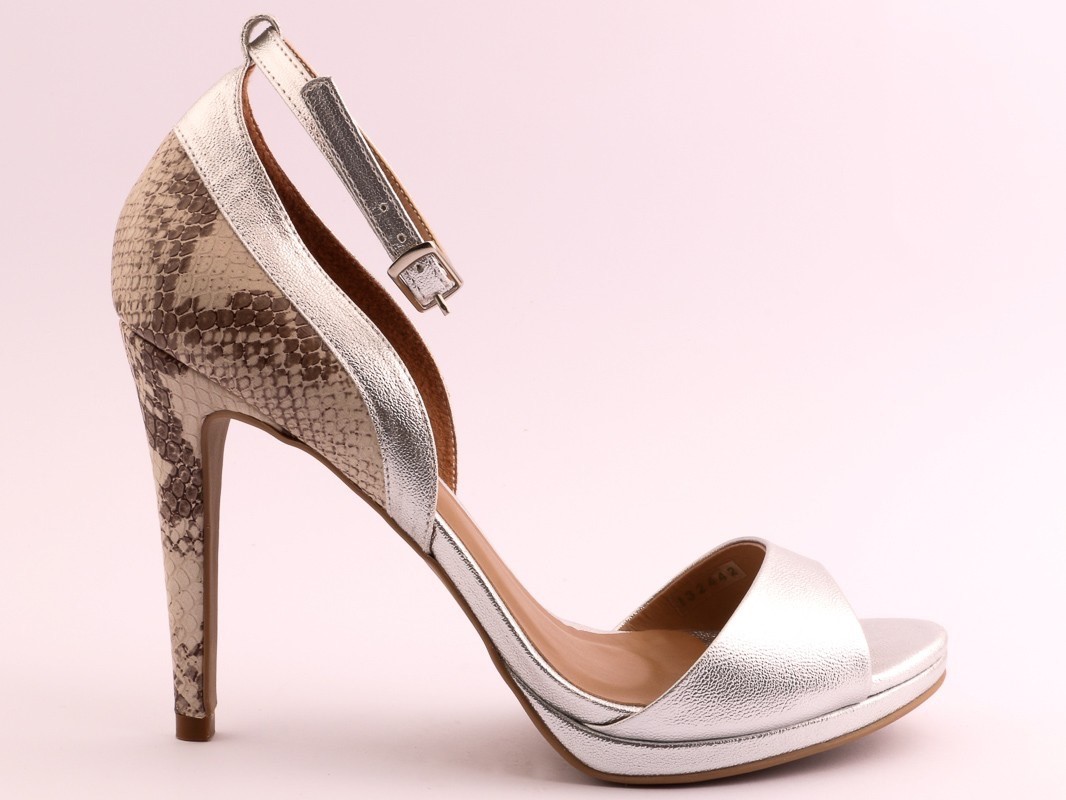 …a perfect heel for your perfect 'I do' !
Weddings are stressful. Don't get me wrong. We love weddings. The festivities; the colours; the family get togethers- well that could be a little mind boggling. But on the whole, weddings are fun.
Unless you are planning to elope, or get up one fine day and run to the local mosque or civil court to register, planning starts months before the actual wedding is supposed to take place.
First things first, once the question of who to wed has been finalized, there is the next question of when. Somewhere along these important questions is the ideal wedding dress and not far behind, that of an ideal wedding footwear.
The hunt for the ideal pair of shoes begins as soon as the wedding dress has been finalised. We understand the trials and hard work involved for a bride looking to complement her wedding dress with the perfect footwear. That's why we took to streets, well, literally and compiled a list of shoe options. They range from 'bahir ke jootay'- shoes brought from abroad by a well-wishing relative to save the bride from having to go through endless hours, looking at the brands online, that can be shipped worldwide, to our own locally crafted ones.
So, here you go.
Trendy, fun and on the go!
The first on our list is Chapter 13, for the pre shade festivities like Mayun and Mehndi. The shoes are super comfortable and have an array of designs suitable for functions where the bride can wear flats and get away with it. The shoes are micro velvet handmade slip- ons and are priced at PKR 6750.
(Available in retail outlets or online @ Chapter 13. – Home | Facebook)
Handcrafted with love
Another beauty which can steal your heart perfect for all that pre nuptial shenanigans namely the Dholkis are none other than Soma Footwear. There are golds and greens and can be perfectly matched with multitudes of outfits and hey, for those brides too who are mostly comfortable with jeans and western wears. All Soma footwear are priced between PKR 2000 to 5000, which make them pretty easy to grab.
(Available in retail outlets or online at https://somashoes.com/)
Effortlessly chic!
So, the next on our list of a perfect bridal shoe is Insignia. There is less bling and the shoes are almost at par with their "firangi" counterparts in terms of style and look. These beauties are priced between the range of PKR 6000 to PKR 10000. But if you look closely and hard enough sometimes you can get lucky, like we ran into some real hot heels on sale for guess how much, wait, hold your breath, a whopping PKR 1000 only.
(Available in retail outlets or online at www.insignia.com.pk/shoes.html)
Comfortability and Ease !
Another one on our list for hot heels is Metro shoes. Yes, you heard us right. The shoes are traditionally bridal heels, but quite comfortable (we know it because tried them on!) They are priced at an equally comfortable range of PKR 2000 to PKR 5000.
(Available in retail outlets or online at www.metroshoes.net/)
Online Options
And now the shoes we have laboriously picked for you online are also as easy on the budget as the ones we have locally. Well, shipping charge may apply.
These silver J. Renee' Debut Sandals can be bought for around PKR 10,000 from nordstrom.com.
These Glint Devyn beauties are set in rhinestones and can add a lot of bling to your special day. The price is around PKR 13000. But they sure are gorgeous, aren't they? nordstrom.com
The glitter…the glitter! These stunners are Betsey Johnson Alexia Platform Pumps at around PKR 13,000. endless.com
For those divas who would like a splash of colour on their heels for their super day, we present the Pour La Victoria Bridal Joya Pumps priced at around PKR 8,000. What a thing of beauty they are! 6pm.com
Our hot favs though, are Badgley Mischka. Ladies, how else would a bride know it is her special day if she is not pampered a little. The gorgeous footwear applies. The stunning Kiara embellished peep toe pump is available in OMG, 13 different shades. So you can have your pick or go shoe crazy grabbing as many as you want. The price is between PK 20,000 to 25,000 varying according to the shades. But you know what; we can so drool over them.
http://www.badgleymischka.com/bridal-shoes/
Before we leave, let's not forget the holy grail of all wedding shoes. The beautiful, beautiful satin blue Manolo Blahnik which Carrie Bradshaw wore on her wedding in the ultimate shoe guide for women, SATC, because, well, a beautiful "pair of shoes can change a woman's life. Just ask Cinderella."