Yalghaar' or 'Mehrunisa V Lub U'?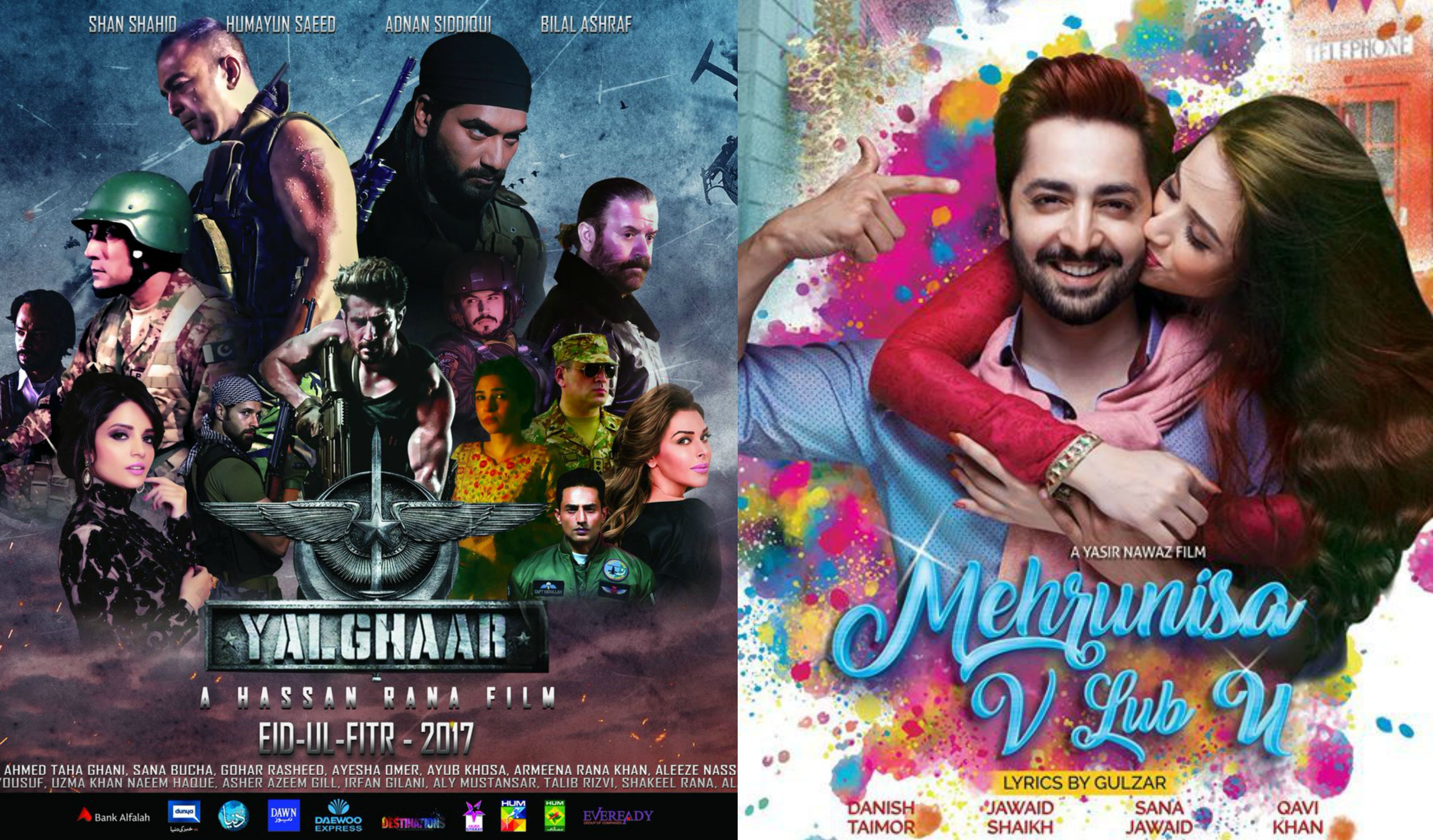 Which one will you choose this weekend?
Two Pakistani films were released simultaneously this Eid- Yalghaar and Mehrunisa V Lub U. According to IMDB Yalghaar had a rating of 8.0 whilst Mehrunisa V Lub U comes at 7.3. Both topped the box office despite plots that were miles apart. Whereas Yalghaar is a film packed with action Mehrunisa V Lub U is a comedy that attracted mostly women and girls. It is a colourful and light film which is quite entertaining and sets the audience roaring with laughter.
Yalghaar on the other hand revolves around the army. It is based on the lines similar to the film Waar. Yalghaar also is based on one such incident where brave men laid their lives for their country and ghazis come back victorious. Most of the film is shot on location while the use of real bullets and ammunition give the action an authentic touch. With this film the spirit of nationalism is revived and the young crowd left the cinema with slogans of Pakistan Zindabad.
Mehrunisa V Lub U on the other hand is more of a family movie and it brings happiness and a smile on the face of the audience.
The acting was superb, especially of Shaan and Danish in Yalghaar and Mehrunisa V Lub U. Sana Butcha, Ayesha Omer and other female actors in Yalghaar add to the colour in the movie. Both films were well directed and successful in conveying the message they wanted to send across.
With the film Waar starting the trend of producing war films, Yalghaar now is following the same direction and who knows when such a Pakistani film becomes an international hit?
Both films are a great watch! The choice really depends upon the taste of the consumer- whether you want action or whether you love comedy? So we leave the choice to you!