Pakistani Academy Selection Committee nominates Saawan for Oscar consideration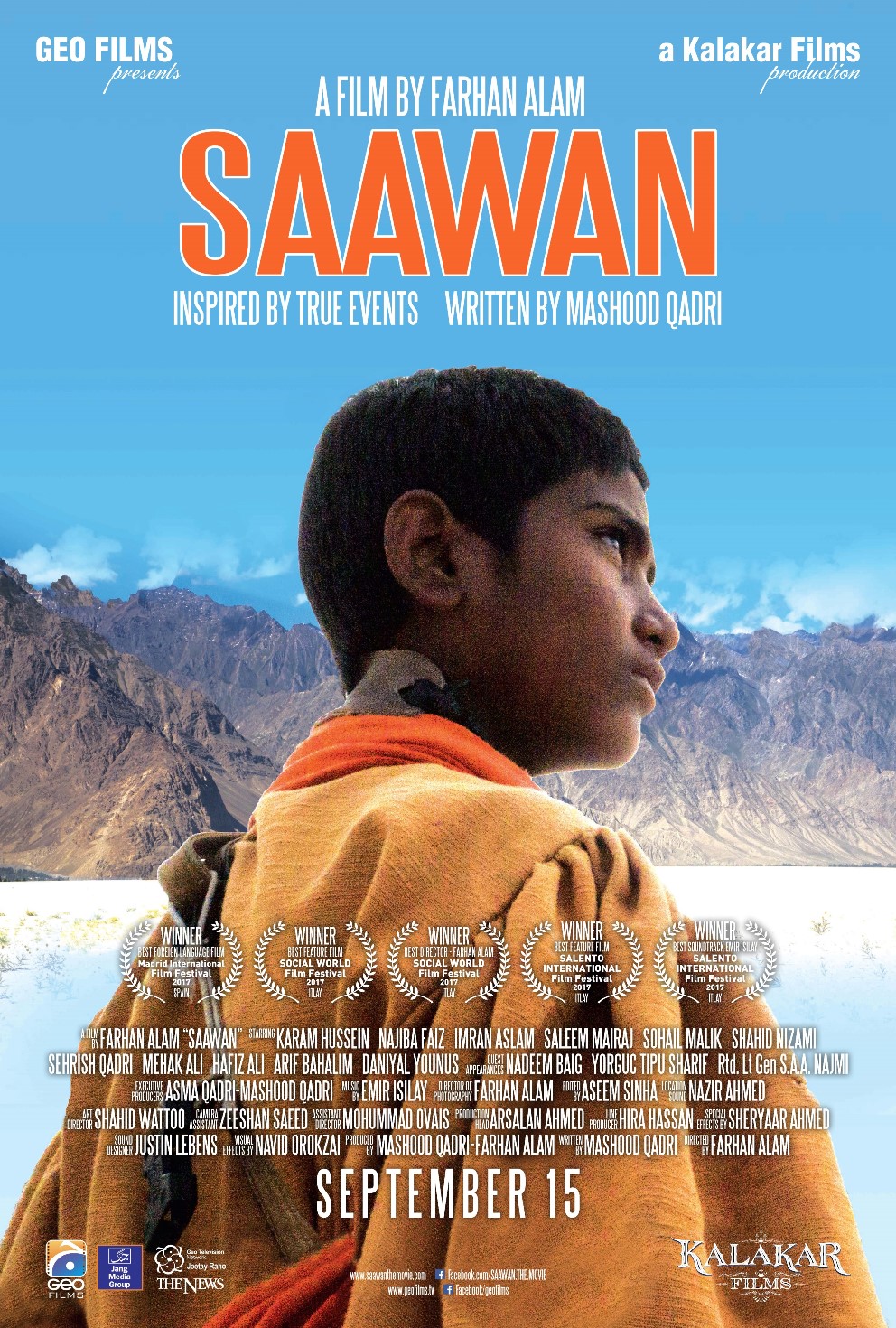 With this email, we wanted to update the Pakistani Academy Selection Committee has selected "Saawan" to be submitted for Oscar consideration in the 'Foreign Language Film Award'category at the 90th Academy Awards. The Academy of Motion Picture Arts and Sciences will choose the final nominees for all award categories including Best Foreign Language Film in January 2018. The complete and final list of Oscar nominees will be announced on 23rd January 2018 with the presentation show for the 90th Academy Awards scheduled to take place on 4thMarch 2018.
'Saawan', directed by Farhan Alam and written and produced by Mashood Qadri, is based on a true story of a disabled child who lives in a valley in the mountains of Balochistan is rejected by his father, intimidated by society, harassed by friends and left alone due to his disability. Strengthened by memories and dreams of the love of his mother, he begins a perilous journey back to his family in the main city. The film features Saleem Mairaj, Syed Karam Abbas, Arif Bahalim, Najiba Faiz and Imran Aslam in the lead roles. The other cast includes Tipu Sharif, Hafeez Ali, Sehrish Qadri, Sohail Malik, Shahid Niazmi, Muhammad Abbas, Danial Yunus, Mehek Zulfiqar and Syed Muhammad Ali. The film won 'Best Foreign Language Feature Film' award at the Madrid International Film Festival 2017 and the 'Best Film' and 'Best Soundtrack Award' at Salento International Film Festival in Italy earlier this month.