'Simran' Music Review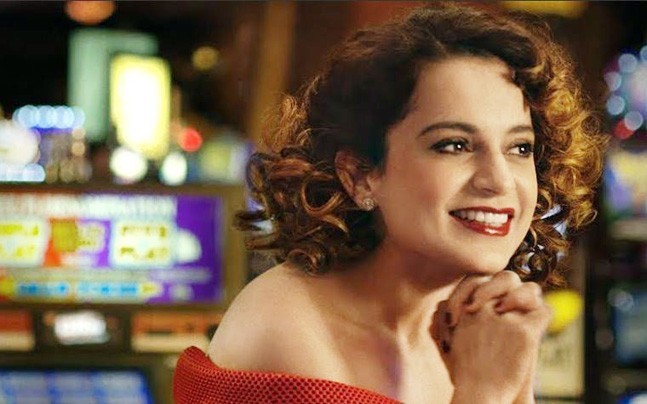 Kangana Ranaut is the main lead in the movie 'Simran' which is directed by Hansal Mehta and it can be counted amongst those having one of the most refreshing six-track albums of recent times.
Composers are Jigar Saraiya and Sachin Sanghvi who have come up with a winner, in spite of the fact that some parts of a few songs have a weird resemblance to the signature tunes of Amit Trivedi and Pritam.
The first song of the movie, 'Lagdi Hai Thaai', is a perky number by Guru Randhawa and Jonita Gandhi, which has a catching foot-tapping beat that urges you to join in the wedding shown on screen as Kangana breaks into a performance. This song has been on the Top 20 Charts since the last three weeks.
'Baras Ja' written by Priya Saraiya is one of those typical dreamy songs that will have most Mohit Chauhan fans always hitting replay.
The next song, 'Meet', is a slow, breezy, romantic number that a singer like Arijit Singh can certainly, sleepwalk through, and he does. The melodic song has lyrics by Priya. The female version on this track by the talented Aditi Singh Sharma is pleasing to the ears. The most refreshing thing about this song is that Aditi adds her signature touch to it, very smoothly.
Sunidhi Chauhan completely owns the next track which is 'Pinjra Tod Ke'. This motivational song starts with a soft piano prolog after which Sunidhi's skillful form takes over. Kalyan Baruah's guitars, Tejas Vinchurkar's flute and Jitendra Jawda's violin just adds to the score.
'Majaa Ni Life' by Shalmali Kholgade begins with Kangana's 'Hi I am Maniben, Shakuntla, Kanta ki badi ben', setting a humorous mood. Vayu's worthy lyrics are easy to recall and most single girls would relate with the conditions. This high-energy song with 'Naach cutie naach cutie' by Divya Kumar and the catchy rap parts by Shalmali, make it fun.
The title song rendered by Jigar is a verse to the lead character and defines her personality intensely. Playful and lively, the soundscape takes you back to Ranbir Kapoor's 'Barfi' (2015) song.
Sachin-Jigar and Vayu jammed on the lyrics together and it was Jigar's idea to make this a chatty song. And so, keeping the phonetics in mind, the creators decided to go with these lyrics.
Overall, Simran is a good bunch of songs and one of the better albums this year.