Secret Superstar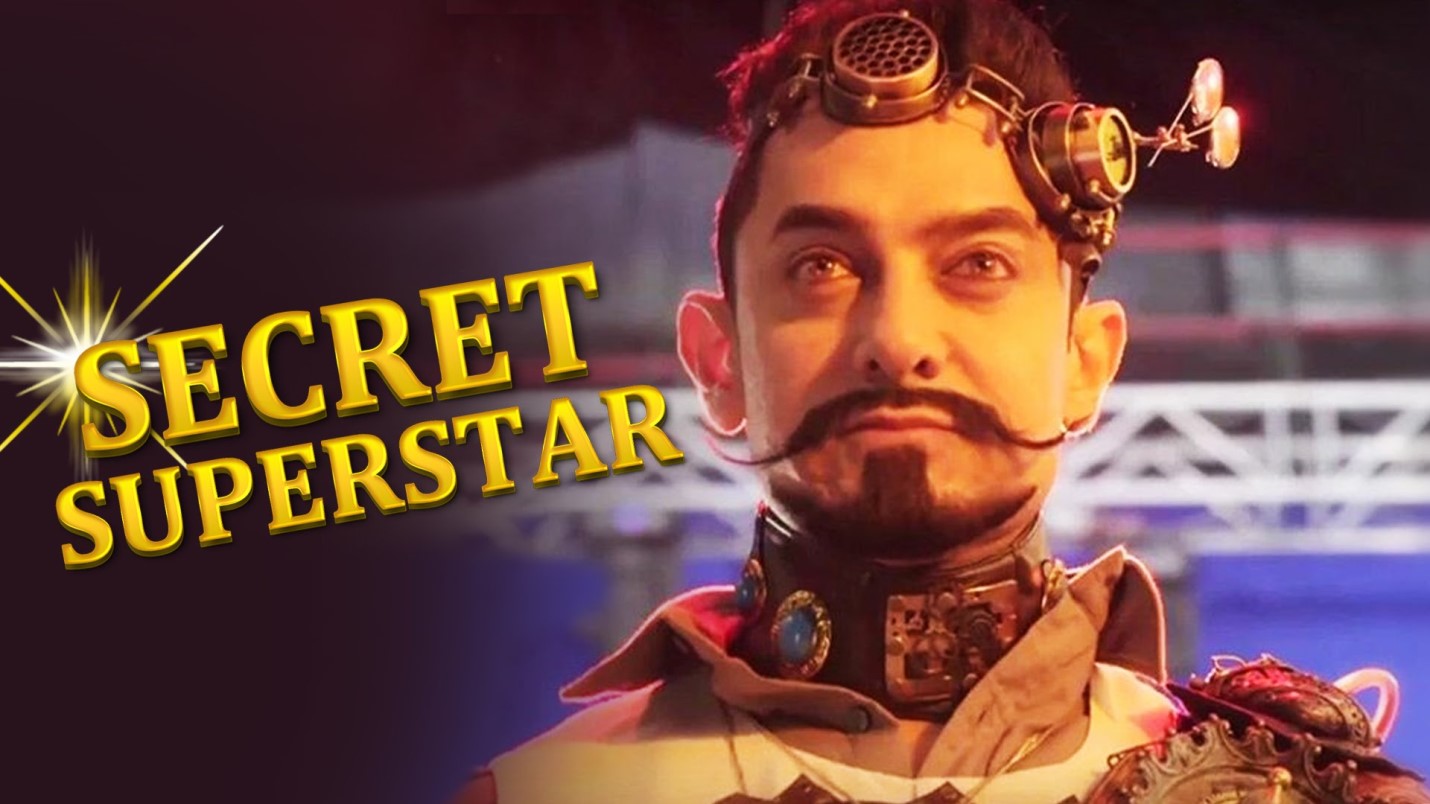 Story
Insia Malik as Zaira is a talented 15-year-old school girl from Baroda whose soul is ripped because her mother is in a bad marriage. She still dares to pursue her dream of becoming a singer and she also bravely attempts to free her mother from her conservative, strict father.
Review
When Aamir Khan backs a film, you expect quality. The actor who plays ahorrible music director, Shakti Kumar, in this outing, doesn't let you down on that count. Debutant director Advait Chandan, who schooled under Aamir gives you a simple genuine film which is slightly `fairytalish' at times but one in which you run the wholerange of emotions – joy, tears, excitement and liveliness.
Nothing is new here. Whether it is fluttering for the girl child or freeing an assaulted housewife from the chains of a loveless marriage, the material at hand has been touched upon earlier. But what makes 'Secret Superstar' stand out is the adventurous story that keeps you engrossed and always trying to predict. You can feel the frustration of the Malik household in which not just people, even emotions are stuck. When the character breaks free, you find yourself concurrently wiping your tears and doing a victory lap.
Aamir is the scene-stealer. His character is a cross between the brash American Idol judge Simon Cowell and your crass Bollywood music directors from the 80-90s. But you devote in him eventually due of the shades he brings. It is also commendable that he never really tries to steal the limelight from young Zaira, who is an absolute pleasure to watch. Najma (Meher) as the submissive wife says so much without spelling it out. And others like Chintan (Tirth Sharma) and child-actor Guddu (Kabir) are loveable.
Talking about the music of this film, Amit Trivedi's music is pleasing but the score doesn't have the winning quality needed for a film like this. The lyrics by Kausar Munir just about pass muster.
If your world revolves around your mother, you're going to root for this film. Go for it girls.