MOONGLOW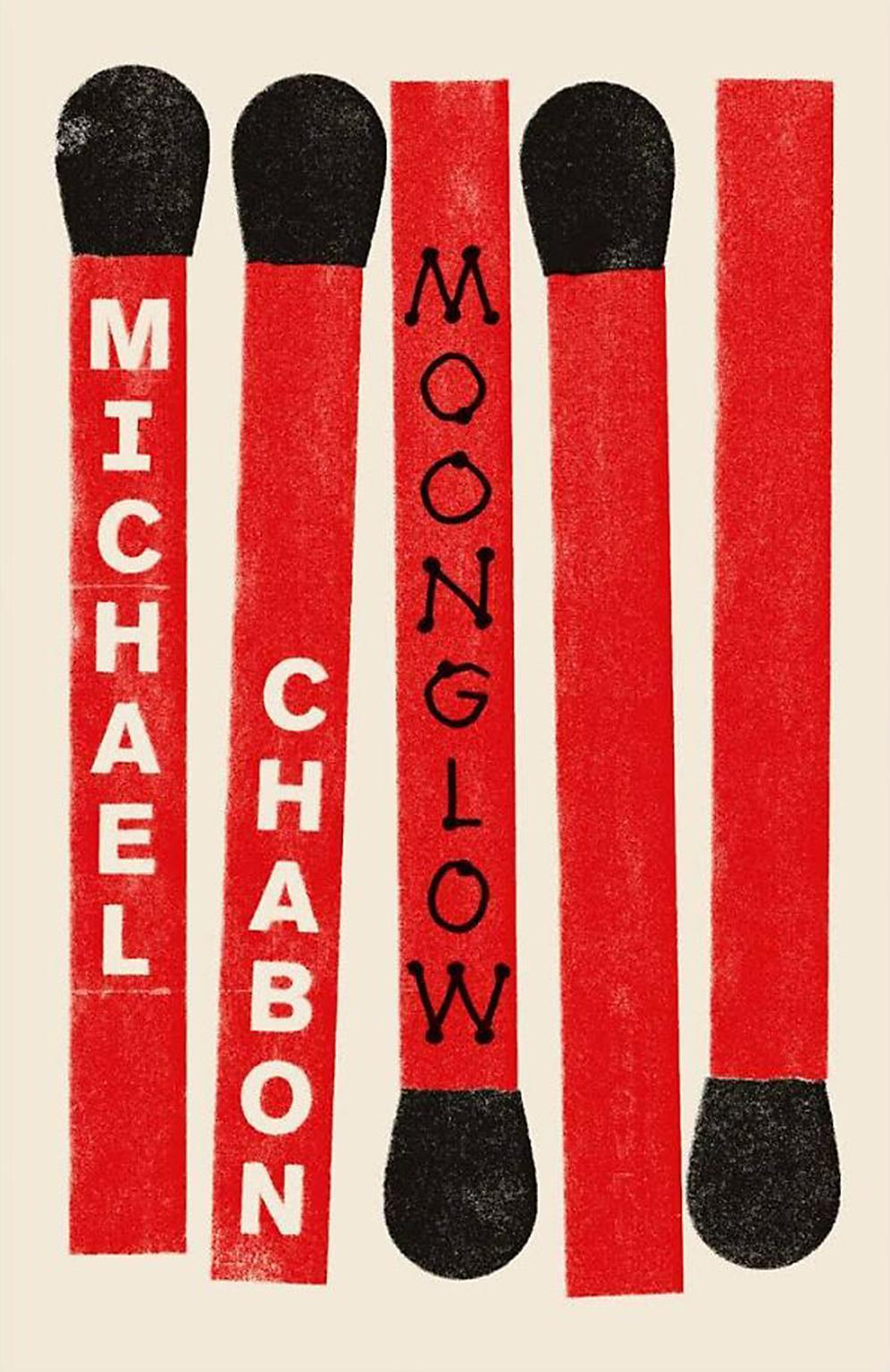 Michael Chabon's sparkling, richly satisfying new novel, Moonglow, is built from the stories of the so-called Greatest Generation. Precisely, stories told to him over the period of a week by his dying grandfather in 1989. While parts of the book are narrated by the author, and his mother and grandmother are prominent characters, this work of "fictional nonfiction" clearly belongs to the old man.
The novel unfolds in blinking threads showing different parts of his grandfather's life, scattered with scenes featuring the author as narrator. Chabon learns that his grandfather is a brilliant, physical man, equally capable of fashioning and using a garrote and carving wooden horses for his daughter. We follow his work as a soldier tasked with kidnapping Nazi scientists before the Soviets can do the same; his postwar life loving a shattered, mysterious Frenchwoman during her ancestry into madness; and finally, his days as a widower in a Florida retirement community, stalking a python that targets upon small pets.
Despite heavy themes, wonderful exchanges abound. One of our favourites comes during the Florida years when Devaughn, community security guard and reluctant Sancho Panza in the snake hunt, warns this dotty old geezer that he risks going to jail. "I've been in jail," Chabon's grandfather says. "I got a lot of reading done." "I might like to re-estimate my opinion of you," Devaughn replies.
More than 25 years after his first novel, The Mysteries of Pittsburgh, there's no need to re-estimate the view of Chabon. His writing is joyful, his timing and humor have grown only more flawless, and his characters still live with you long after you turn the final page.
Additional info:
Witten by Michael Chabon
$32.36 at Amazon
ISBN 9780062225559