Slow It Body Wash is Back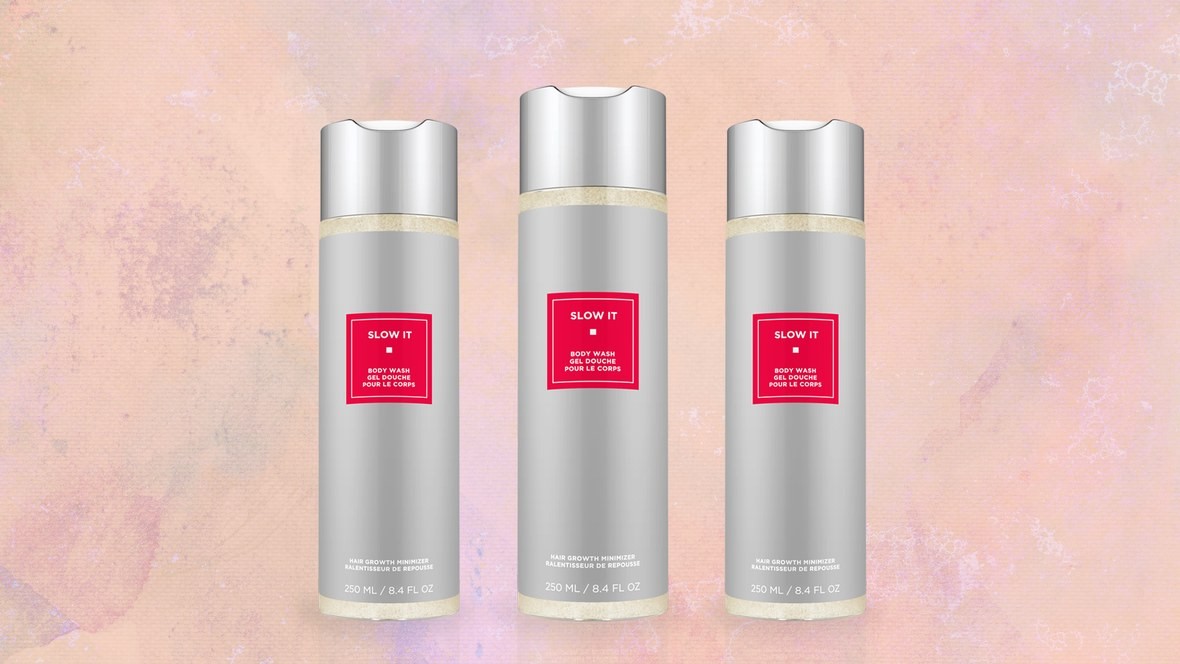 It's back! European Wax Center has brought back its cult-favourite 'Slow It' Body Wash after years of customer requests. The brand promises that the transformed body wash will help avoid ingrown hairs, calm and nourish skin, and visibly slow the regrowth of hair (it sounds like a miracle gel, right?).
Packaged in a sleek silver bottle, the body wash is a clear gel with white flecks floating throughout it. Rubbing it across your skin, the goop creates a light lather as the drops thoroughly exfoliate dead skin cells without breaking down. It has a subtle citrus scent, which only remains on your skin shortly after you wash it off. And it comprises a blend of nourishing ingredients, like Roman chamomile, aloe vera, and vitamin E to soothe skin, while coffee and citrus extracts revive it.
"During the three phases of hair cycle, this body wash slows the rate of hair growth so there are fewer new hair in the anagen phase [phase of active hair growth]," says Sherry Baker, president of marketing and product development at European Wax Center. "It is designed to precisely delay growth of unwanted hair and helps hair grow back finer and softer in-between waxes, helping to make waxes more effective and less painful."
But cosmetic chemist Ni'Kita Wilson isn't so sure of the gel's growth-stunting effects. "Yes, the ingredient blend uses larreadivaricata extract, which generally slows down hair growth and causes hair to be thinner, but a good amount of the ingredient might be washed away after you rinse your body off," Wilson says.
Sounds too good to be true? You'll just have to buy up a bottle for yourself to find out, as the Slow It Body Wash is officially back on shelves for $20 per tube.