Sonya Hussain's Bold Dressing at HUM Style Awards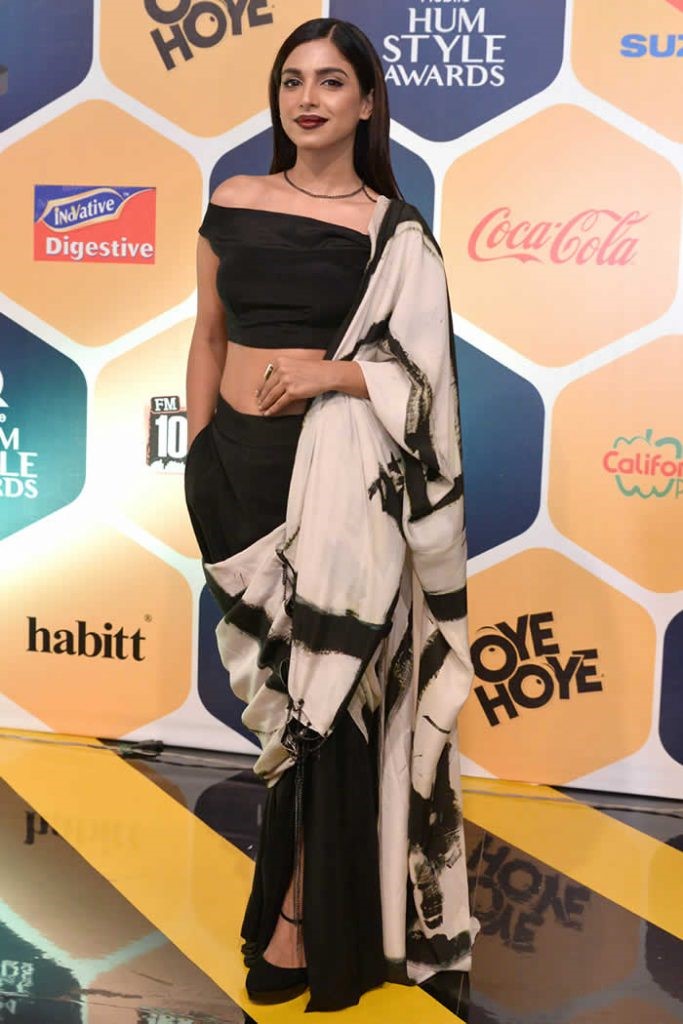 The glamour game was spot on when almost all Pakistani celebrities put on their best to mark their presence at HUM awards ceremony held in Karachi last month. Actors came to the awards dressed up to make heads turn, presenting unique styles and Sonya Hussayn dressed no differently. However, the talented actress received quite a backlash for her sense of style through her social media pages. Sonya shared a few pictures from the event on Instagram but the social media users trolled her for dressing boldly, calling her shameless and vulgar.
The actress opted for the modern take on sari with an off-shoulder black blouse paired with a black and white patterned skirt-cum-sari. The dress was a little bold and different but the Instagram users went way too far, with some even questioned her religion.
Here's what people said about her dress choice:
What do you think?