A Closer Look at the Burberry Square Satchel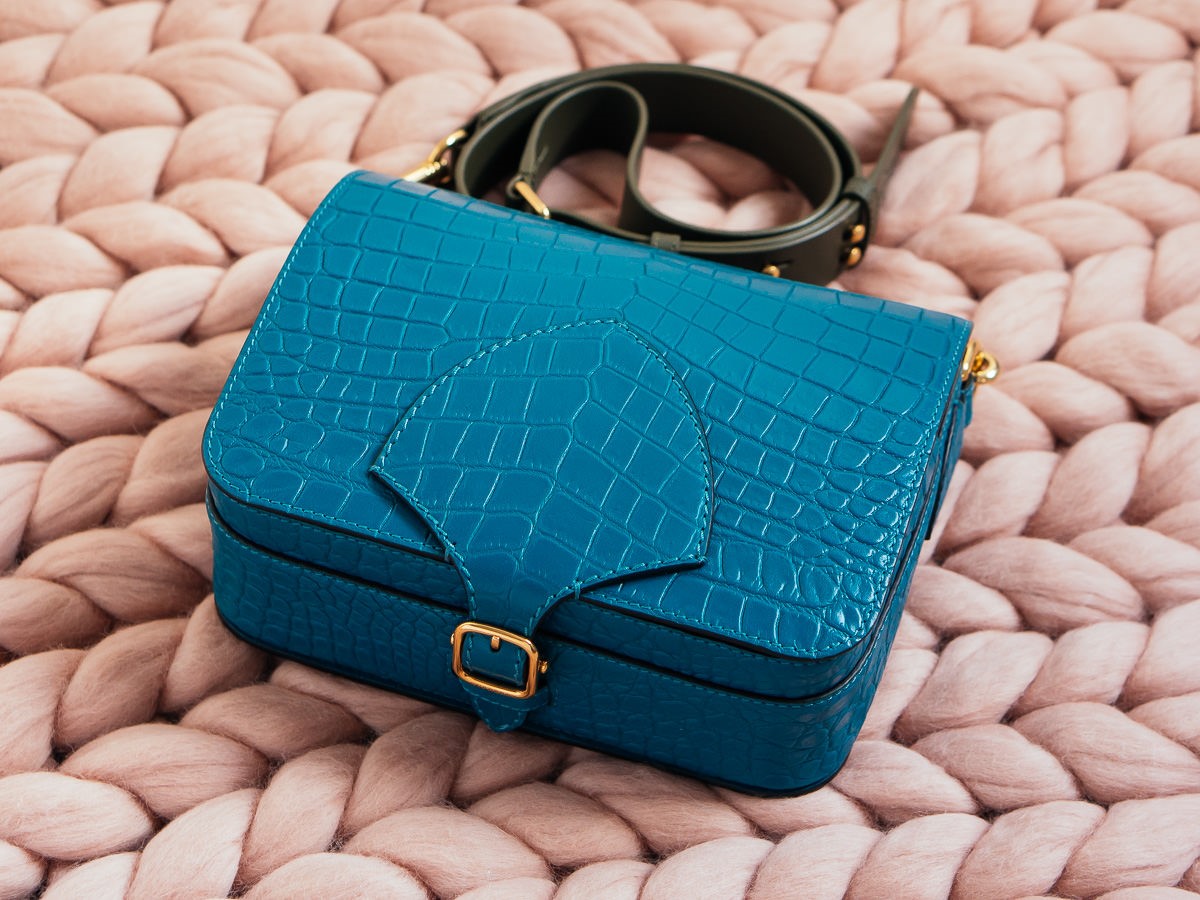 Artistically crafted in Italy, this structured satchel is made of exotic alligator skin and is a true showstopper. Not only beautifully made and bright in colour, this bag is also extremely functional. With an adjustable calf leather crossbody/shoulder strap, this bag can be sized to fit everyone's needs. This is key, especially for those who are not on the taller side.
This satchel features a unique buckle closure, which is our favorite detail. It's so different, and we love the equestrian vibe that is so distinctly Burberry. The bag features one interior slit pocket, as well as an exterior flap pocket with magnetic closure that is hidden when the bag is closed. The front pocket is perfect for storing a cell phone and is large enough to fit a big screen phone. Inside, wewere able to fit a small zip-around wallet, sunglasses, a small cosmetic case, a mini notebook and headphones.
We're particularly obsessed with this bag for many reasons: it's stylish in a really cool way without being overly trendy, it's functional and fits all of the daily necessities, and it's extremely well-made. Nothing beats a great quality bag. Overall dimensions of the square satchel are 6.5″ x 8.3″ x 3″.