One of the best places to eat in Karachi- Kolachi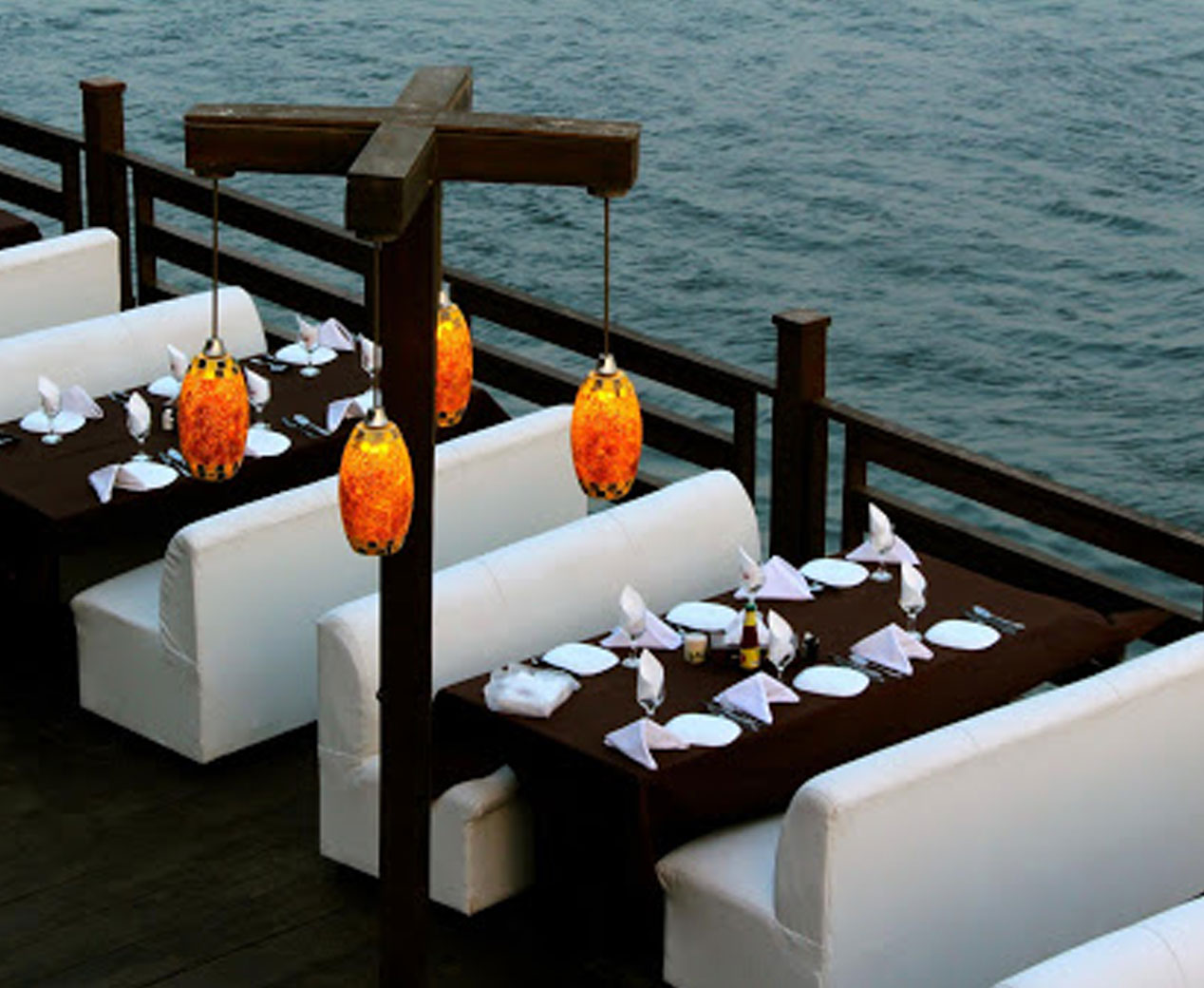 This sea-facing restaurant in Clifton, Karachi, has been in the limelight since its inception due to many reasons. Firstly, their concept of the entire setup of having a restaurant on top of water was unique for this area being the first ever in the city. The atmosphere and ambience gives a fresh and romantic experience to the guests. They further won the hearts of the visitors with their phenomenal food offerings.
Apart from their famous as well as scrumptious paneer reshmi handi and chicken karahi, they have been praised for their exemplary customer service. This was additionally enhanced when they took an extraordinary step to prove how far they could go for the satisfaction of their customers.
According to customer reviews, if you are planning to visit Karachi, you should surely place Kolachi restaurant at the top in the list of tourist spots.
Let's talk about Kolachi in a little more detail:
ENVIRONMENT
The best thing about this restaurant is its location and its magical environment, especially at the time of sunset and after. The sea view and chilly wind makes it a memorable dining experience. The sight and sound of sea waves is mesmerizing as one enjoys delicious food- almost like being on a cruise ship.
Food is not just to satisfy your appetite, it's an experience that touches many other senses. It provides us a break from our dull robotic routine lives. This place hits good level of providing calm and quiet. When it comes to a family or friend's recreational visit, it provides a thoroughly entertaining night out!
ATMOSPHERE:
Its atmosphere makes it one classy place. It makes one want to visit it multiple times. Interiors are obviously the first thing one sees and yes, they do create a positive image about the place. Lighting is a bit dim – probably not a good place for the photophilic.
MENU:
The menu has a huge range of dishes. Comprising of BBQ, Pakistani, Italian, French, Lebanese, Thai, Chinese, Seafood, Mocktails, Milkshakes and desserts!
THE FOOD:
Food is always served hot and fresh. The presentation of each and every dish is exceptionally well done and always cooked to perfection. The taste of every item is great. Their makhni handi and BBQ platter are the most consumed and famous dishes at Kolachi.
SERVICE:
The service is fast on week days and clumsy on weekends due to larger crowds coming in. Waiters are always well-mannered and friendly to the customers.
DAMAGE TO POCKET:
The only thing that will make you think twice before planning a visit at Kolachi is its overpriced menu. Tax inclusion takes the bill to a higher level catagorising it amongst the high end restaurants.
OVERALL EXPERIENCE:
Mouth-watering food with tempting presentation, average service and a perfect atmosphere makes it a good overall experience.