Best Sweater Styles for Your Body Shape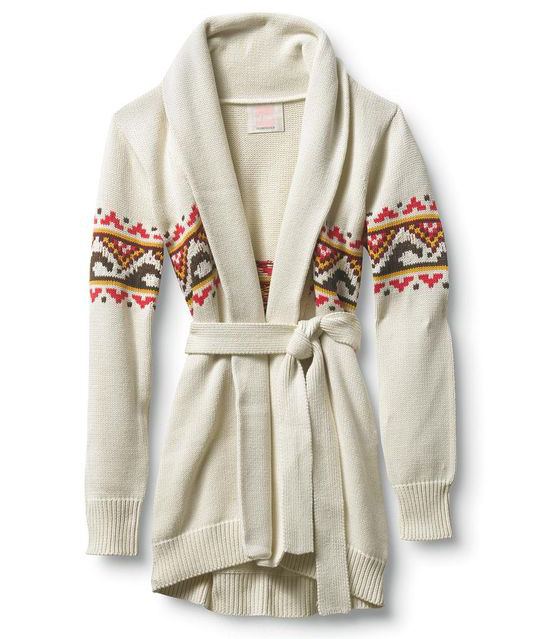 Winter is here. Every girl is ready to buy sweaters but find herself wondering what style to pick. Firstly you should know what body shape you have. It helps you decide what type of sweater complements your shape as well as what styles conceal your figure flaws and accentuate your best assets.
Here are our suggestions on what sweater styles complement your body shape:
Hourglass
Your focus is to show off your well-defined waist. Boxy sweaters and tops tend to make you look square and wide.
Your best sweater styles:
Nipped and/or belted at the waist

Wrap sweaters which create a smooth silhouette on your hourglass body. That includes open cardigans which you can wrap with a waist belt

Low necklines to bring attention to your waist

Styles that extend just below the hipbone or past the thighs
Pear
Your goal is to draw the eye away from your wide hips by adding interest and creating curves on top.
Your best sweater styles:
Wide or rounded necklines (eg. Boatneck, scoop neck, etc.)

Light coloured or bright coloured.

Sweater with shoulder, chest, neckline and sleeve details

Printed and embellished

Sweaters that hit a few inches above your hipline draw the eye upwards

Sweaters with thicker or busy texture. Eg. lace, rib knit texture
Inverted Triangle
Your goal is to soften and draw attention away from your wide shoulder line and make it look narrower.
Your best sweaters feature:
Soft and drapery fabric. Thick and rigid fabric only add bulk.

Soft sleeves and shoulders – so avoid straight lines

No or minimal interest (eg. Collar less shirts)

Vertical details that draw the eye up and down
Apple
Your goal is to slim down your mid-section and draw the eye upwards.
Your best sweaters:
Skim over your midsection (empire waist)

Lowish necklines that slim your upper body and draw the eye up and down

Have shoulder, neckline and sleeve details (not all together)

Float away from your waist. Basically, they don't taper
Rectangle
Your focus is to break up your silhouette to create curves from waist and waist down.
Your best sweater styles feature:
A nipped waist and flaring from the waist and down

Various prints, textures and details from the bust and up. Just keep the details of the waist, or add a black belt to nip your waist. The goal here is to make your belly look smaller

Bright and light colours