Got sensitive skin? Here's how to remove make-up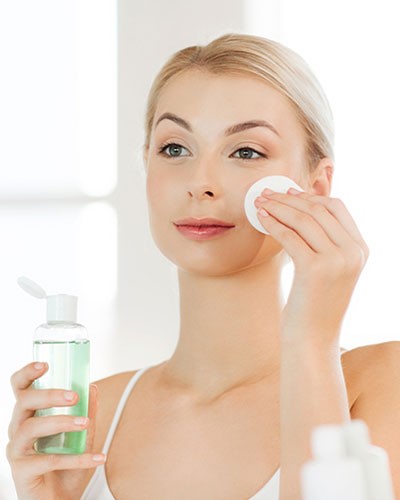 Having sensitive skin means a bit of extra effort in your skincare and make-up routine. You must use products that are suitable for sensitive skin and won't lead to breakouts and irritation. There is nothing that can replace natural ingredients. Removing make-up using chemically loaded products will only leave you with dry, irritated skin. Here are ways to make natural make-up removers at home.
1. Oil Remover
Mix olive oil with coconut oil or a mix of any other facial oil that suits your skin. Soak in a few balls of cotton and use it as required. You can keep the jar in the fridge for a cooling effect.
2. Milk Remover
Plain milk can be just as powerful a make-up remover. All you need to do is dip cotton balls in it and wipe your face with it. It will clean your face and leave it moisturized. Use cold milk if possible, as it will refresh your skin right away after a long day.
3. Baking soda and honey
Mix baking soda with honey and a little bit of water till it forms a thin paste. Dip cotton or clean cloth and wipe away your makeup.
4. Steam
If you have enough time, use steam to remove make-up from your skin. It is effective in cleaning the pores, too and has many other benefits. However, taking too much steam isn't advisable as it will open up your pores unnecessarily.
5. Shea Butter
Melted shea butter works as an excellent make-up remover. Leaving you with moisturized skin, shea butter has a lot of skin benefits, as well.