Khudgarz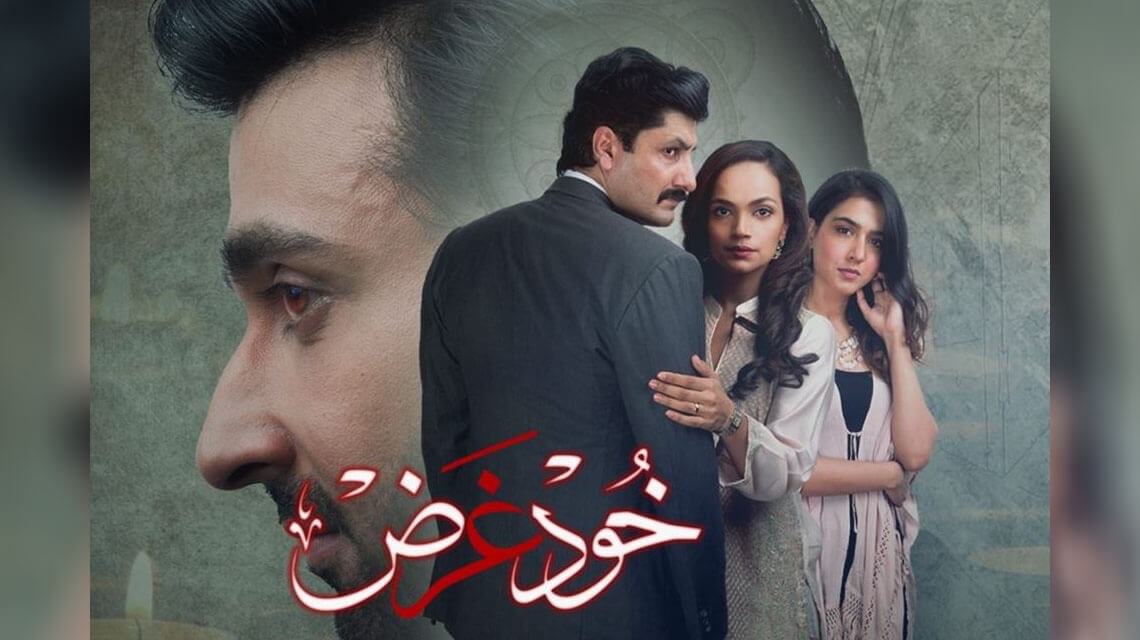 Khudgarz is a story about love, betrayal, selfishness and its psychological effects. Featuring Sami Khan, Aamina Sheikh, Mansha Pasha and Syed Jibran in the lead roles the drama showcases a story of complex relationships.
Junaid (Syed Jibran) and Hassan (Sami Khan) are cousins. Junaid is brought up by Hassan's father after his father's demise and has a very selfless personality.
Hassan is a spoiled and arrogant child. He has no respect for women and he treats everyone crudely. Where on the other hand, Junaid has a very positive character with an optimistic approach in life. He is grateful to Hassan's family for the brought up and that is why he never complains for any kind of negative behaviour. He is a selfless and contented kind of a person.
Ayera (Amina Shiekh) is a decent, educated girl. She is a psychologist by profession and is getting married to Hassan into a purely arranged marriage setup. Hassan is already married to Abeer (Mansha Pasha). This is a secret marriage and Hassan takes her for granted. He wants this marriage to remain a secret but Abeer wants to be declared his wife openly.
Hassan on the day of his marriage with Ayera disappears and Junaid is asked to pay for everything Hassan's family has done for him by marrying Ayera on the day of marriage. That is how the family can maintain their dignity. Ayera after becoming Junaid's wife is in trauma where Hassan feels jealous and wants to take revenge from Junaid.
We will definitely recommend this drama to those who are interested in seeing a well-directed serial with some power-packed performances. Another perk is that since they are airing 2 episodes a week, it won't be dragged to the limit where it might become hard to sit through. Sami Khan, Mansha Pasha & Syed Jibran, all of them did a wonderful job by literally owning their characters & giving them a perfect treatment. Amina Sheikh was perfect as a well-groomed, emotional yet focused & level-headed Ayera. Sami Khan was definitely the star of the show because he was phenomenal as the twisted psychotic Hassan, it was surely a nice change seeing him play a character like this who was a naqaam aashiq and also had something more to offer than that label. We just hope things don't become monotonous where Hassan will have an upper hand all the time and others will be too majboor to face him or show him his right place. Let's see. What will happen next in the upcoming episodes.
Watch 'Khudgarz' on every Tuesday at 8:00 pm to 10:00 pm on ARY Digital.
Writer: Rida Bilal
Director: Yasir Nawaz
Cast:
Syed Jibran as Junaid
Amna Sheikh as Ayera
Sami Khan as Hassan
Mansha Pasha as Abeer
Salman Saeed as Raheel
Seemi Pasha
Ghulam Mohiuddin
Shaheen Khan