Make Your Make-Up Last All Day Long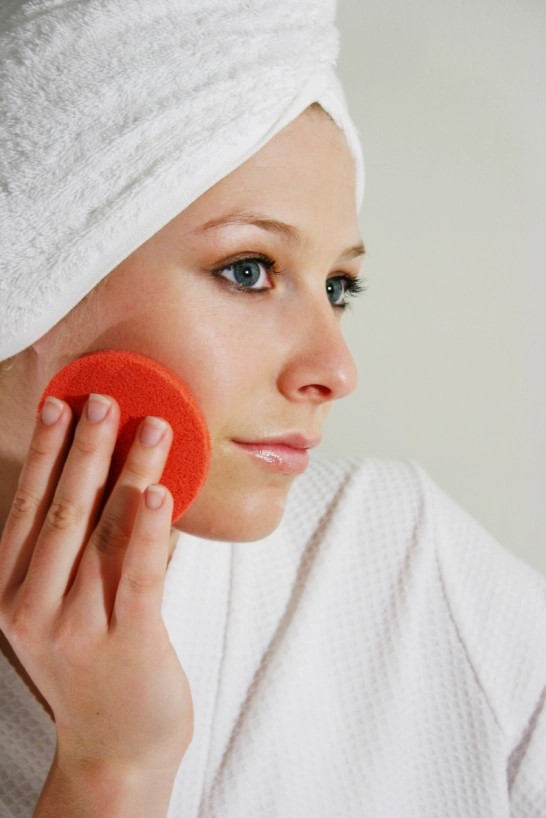 1. Polish those pores
Exfoliation is key to prepping your skin for cosmetic application – the smoother the surface, the more even products can be applied and therefore, the longer they last. Twice a week polish away dead surface cells with a good exfoliator. Invest in a good, trust-worthy exfoliator to be a part of your routine.
2. Use a clever moisturizer
Ever noticed that your make-up starts to collect into fine lines and creases come mid-morning? Hydration levels and sebum production fluctuate through the day causing your skin to look more uneven, but there are moisturizers that respond to 'over-day ageing' to aid this. Use one that makes your skin smooth and firm while you wear it.
3. It's all about primer
Primer seals in your moisturizer and provides a smooth, even surface for make-up. Not only this, it keeps your make-up from being absorbed, giving it greater staying power. If you have oily skin and feel like your make-up slips off, try an oil-free formula for an all-day matte finish, however, if you feel your make-up fails to wear well because you're battling dry patches, try something that seals in moisture for hours. Using a different primer for delicate eyelids intensifies your make-up, ensuring it doesn't crease, slip or shift.
4. Care for long-wear
Long-wear make-up is called this for a reason; good one boasts budge-free formulas without looking heavy. A reliable product will cover everything from gel eyeliner to mascara and is great for dry and dehydrated skin. One which contains shine absorbers is perfect for oily skin types, as well.
5. Set with powder
For longevity, always seal your make-up with powder to help it stay put. While people remember to set foundation on the t-zone, concealer is often neglected, but a gentle sweep your under-eye make-up will keep bags at bay longer.
6. Layer it
Building up your make-up products in light layers will make it last way longer than applying one heavy layer, and it always looks more natural, too. This rule applies to your base, eye make-up and lipstick.
7. Learn to lip-map
The secret for long-lasting lipstick is sandwiching in the color. First, frame your lips with a lip liner, mapping out your cupid bow and the corners, which will give structure and grip for your lipstick. Then apply your lip color with a brush, building it in fine layers and finish with another coat of pencil to set it.
8. Blot, don't reapply
While it's tempting to top-up your make-up throughout the day, go easy, as too much powder can look cakey and leave a heavy finish. Build-up can also increase your pore size and surface dehydration in the long run, so focus on preventing that.
9. Stop touching
We're all guilty of touching our faces without realizing that we are spreading germs, viruses and allergens around – and while we're at it, we're ruining our make-up, as well. You can spend gold on high performance products but if you're habitually picking your spots and rubbing your eyes, you might as well not bother. Consciously find another activity to replace it with, like interlocking your hands or clenching your fist.
10. Make setting spray a must
Make-up setting sprays are specifically designed to prevent make-up meltdown, so you hardly have to touch it up day to night. Like a hairspray for the face, using this mist should be the last step before you leave the house. Find the perfect one for your face after reviewing few of the best.