Top 5 Best Mascaras available locally
Mascara is a must-have makeup product for women. Mascara always gives a glamorous look to the eyes. It opens them up, makes them look bigger and dramatic. Eye makeup is not even complete without a mascara. It is used to add volume, shine and colour to your lashes. There are so many famous brands providing mascaras. Here is the list of Top 5 best mascaras in Pakistan.
1. CoverGirl Lashblast Luxe Mascara: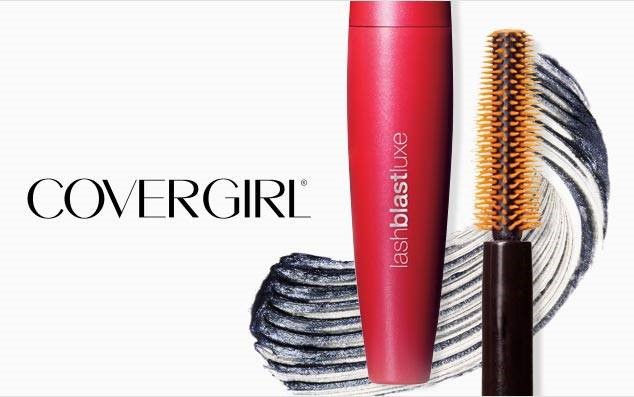 Cover Girl lashblast luxe mascara gives your eye lashes a cluster look. Its glossy effect gives your lashes a shimmery effect.
Pros:
Lengthen and Volumize Lashes.
Easy removal.
No smudging or Flaking.
Long Lasting For 12 Hours.
Shimmery look.
Available in four shades.
Cons:
Original Lashblast Luxe Is Better than this product.
Price: Rs 899.
2. Revlon Grow Luscious Mascara:
Revlon Grow Luscious Mascara is famous due to its fine and thin texture. It is light-weighted and gives an incredible look to eye lashes.
Pros:
Gives Instant Longer and Lusher Look.
Long Lasting For 12 Hours.
No Smudging or Flaking.
Cons:
No Volumize Lashes.
Price: Rs 499.
3. Maybelline Volum' Express the Colossal Mascara:
Maybelline Le Colossal Volum' Express Mascara gives a polished look to your lashes. This mascara makes your eyes look covered and fluttery. It's thick and dramatic look make the eyes fuller.
Pros:
Gives 9X Volume.
Light-weight.
Extra Black Color.
Dramatic Pigmentation.
Cons:
Wet.
Thick Texture.
Price: Rs 500.
4. L'Oreal Volume Million Lashes Mascara:
L'Oreal Volume Million Lashes mascara is the most popular L'Oreal product. This mascara gives your lashes a more dramatic look. It is very safe for eyes and will not give any side effects to your lashes.
Pros:
Volumize and Curl Lashes.
No Flaking or smudging.
Creamy Formula.
Easily Removable.
Cons:
Doesn't Provide Much Length.
Strong Chemical Smell.
Not Waterproof.
Price: Rs 1200.
5. Diorshow New Look Mascara:
Diorshow New Look Mascara is the most demanding mascara in Pakistan. It always crafts the eye lashes to look attractive and glamorous. It makes the lashes fuller and thick.
Pros:
Gives Infinite Volume.
Multiplying Effect.
Doesn't Clump.
Gives Volume to Every Single Lash.
Thin Texture.
Light-weight.
Gives Fuller Lash Look.
Cons:
Hard To Remove.
Price: Rs 1800.