Myra Qureshi – Because Natural Beauty Shines Best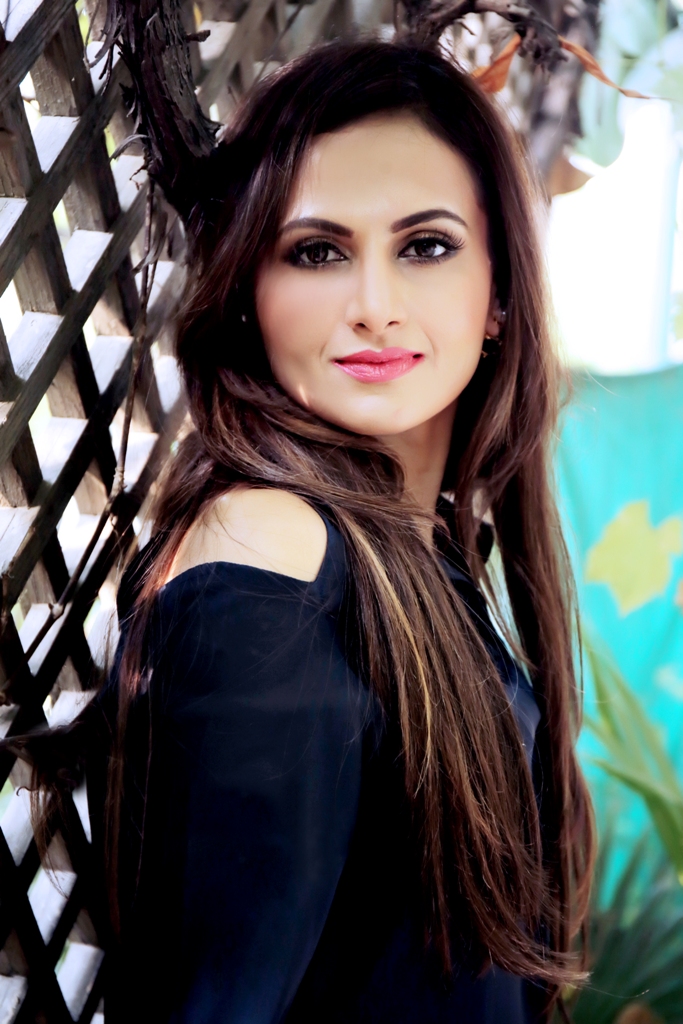 "Myra Qureshi is co-founder and CEO of Conatural, Pakistan's first certified organic company that manufactures, retails, and exports organic skin and hair care products. In 2014, Myra capitalised on her 13 years of management consultancy expertise by launching Conatural, a pioneer in the Pakistani market for certified organic skin and hair care, and took the company international."
What was the idea behind the label "Conatural?"
Our market is flooded with adulterated and toxic creams and cosmetics and the average consumers really don't know what they are putting on their skin. Our mission was to create organic, unadulterated, pure, and wild-crafted beauty products, so we decided to call the company 'Conatural' meaning a "company that is natural."
What motivated you to quit your job in the corporate sector and opt for an entrepreneurial venture?
I had worked in investment banking abroad for over a decade. When I completed my Exec-MBA and returned to Pakistan, I knew I wanted to start a business that took entrepreneurial principles to organise, mobilise, and manage a for-profit business that has a social mission at its core. I studied the local market, and realised that organic products were something that I was really passionate about and that there was a market for them as well.
Which product is highest selling and why?
We have different products for different age groups that are bestsellers. Our hair range does very well though across gender and age groups.
Which segment of society makes up for most of your customers?
As we are using certified organic ingredients, the cost to source and manufacture is high. So we can never be a mass product in Pakistan. As such, our customers are usually those who seek and can afford genuine organic products.
What does your average day look like?
I wake up and check e-mails, and then spend quality time with my one-year old baby, followed by yoga. I usually leave for the factory at 9:30am and have breakfast in the car, as I am always pressed for time!  En route, I catch up on the news, reading, and responding to e-mails.
At the factory, we always have our R&D meeting first (when our brains are fresh!), followed by procurement and production planning meetings. I then meet with the warehouse team and leave for the head office around 1:30pm. The first hour is usually spent doing finance-related activities, followed by marketing and sales updates. I try and spend at last 2-3 hours on business development, laying the foundation for future growth and opportunities. I spend a lot of time directly engaging with my teams on their tasks and usually leave the office around 7:30pm.  After an early dinner, I put my baby to sleep and then usually make a few work calls, after which I spend time with family, zone out with Netflix, or go see friends.
What is your brand ideology?
Conatural is a pioneer in Pakistan in the use of ingredients that are certified organic (where possible), natural, wild-crafted, and pure therapeutic grade essential oils. Our product ideology is a mix of exotic essences, Ayurveda, and modern aromatherapy. Our products are 100% cruelty-free and we never test our products on animals. In terms of our brand ideology, you could say it is to promote a lifestyle that is wholly organic and in tune with Nature.
What are the biggest challenges of operating in this industry?
The challenges of establishing and running a holistically organic company in Pakistan are numerous. The big ones, though, are lack of education on 'safe' beauty products, zero government regulation within the personal care sector and pretty much no protection of intellectual property rights, and difficulty sourcing organic ingredients.
We have to spend a tremendous amount of time, resources and effort in educating consumers on how to read labels, make better and informed choices, and know what certified organic actually means. Few people understand what 'certified organic' actually means; many believe that 'organic' is synonymous to 'natural'. However, just because something was grown in your garden doesn't make it organic. 'Certified organic' is a lengthy, expensive, and rigorous process; from thoroughly scrutinising each ingredient to be non-GMO and checking the water that is used to irrigate the land, to inspecting the soil, and quality-testing the raw material itself to ensure its 100% natural.
When it comes to regulation, there are no safeguards or checks in place to ensure quality control. Some companies are guilty of producing products that cause can cause irreparable damage to the skin and many creams sold in the market are a dangerous cocktail of compounds like mercury, steroids, hydroquinone, and tretinoin, the long term use of which can lead to lethal health concerns – all under the labels of 'natural', 'herbal' or 'organic'. Meanwhile, companies like ours spend years researching and developing products, only for copycats to come in and literally copy the packaging and product design. In most cases, they are able to copy the outer packaging very well, but not actual cream or lotion; but when consumers get the fake product, our brand gets a bad name.
Then, as I mentioned, sourcing certified organic ingredients locally is very tough. Our food chain is massively compromised due to the amount of chemical pesticides and fertilisers used, so it not economically viable for growers to stop growing anything on their soil for years so that they can even be close to fit the criteria of organic to get certified. I spend at least two months of the year travelling the world to source certified organic ingredients.
What are your future plans with regard to this venture?
We are looking to expand into Europe.
In your product line which product is close to your heart and why?
The Skin Renew: Organic Age Defying Cream is pretty close to my heart because it took us nearly two years to research and develop it. We wanted to make an organic cream that promised results within two weeks of usage. It was a tough one, but in the end I'm super proud that we got there. This cream is fabulous for anti-ageing!
Conatural recently made its debut in UK. How was the experience and response?
The response was fantastic. We made our debut at the prestigious Asiana Bridal Show held at the Grosvenor House in London. Not only did we generate sales but to represent Pakistan at such an important event internationally was a humbling experience.
Why UK instead of Dubai, which has a larger South Asian population?
We launched the brand in the UAE in October. We stock with souq.ae which covers the entire UAE and most countries in the GCC.