31 Oct

Coke Studio to release Episode Three of Season 12 on 1st November 2019

Coke Studio is all set to release the third episode of Season 12, featuring Aadam by Fareed Ayaz and Abu Muhammad with Humnawa, Chal Raha Hoon by Umair Jaswal, and Mubarik Mubarik by Banur's Band and Atif Aslam. This episode of Coke Studio Season 12 will air on 1st November 2019.

Presenting the story of mankind's innate connection to music are Fareed Ayaz and Abu Muhammad with Aadam, a composition by Hazrat Amir Khusrow that has been handed down to them through Sufi tradition. The piece, as presented by the duo, brings together three couplets and two taranas expressing the legacy of music in the Sufi tradition as well as the collective human inheritance. The first couplet narrates the incident of Hazrat Aadam's creation, as told by Khusrow, presenting music as humankind's Divine inheritance and an integral part of our story in the Divine Order. It is joined by two other couplets, celebrating the Sufi Chishti Order's religious practice of using music as a vessel to gain connection with the Divine, and recalling the famed musical gatherings of Hazrat Nizamuddin Auliya. A piece that follows its own ebb and flow, Aadam is presented by Coke Studio with Fareed Ayaz and Abu Muhammad at the helm, leading the rise and fall of this composition as it climbs towards its crescendo.
 "Your soul and your ears seek purity. What are you giving your soul? It is important for the soul to hear what is pure and to be able to understand it. The soul gets nourishment from this. You will find peace in the qawwali." says Fareed Ayaz and Abu Muhammad.
Revisiting the heartache of a loss experienced years ago, Umair Jaswal brings Chal Raha Hoon to Coke Studio Season 12. Written during Umair's university years, Chal Raha Hoon is a song that flows between grief and hope, speaking of the darkness that follows the end of a relationship. Umair counts the distances that have come between him and the person he loves, sings of the sunlight burning his wounds, declaring that the days have turned to ash. These words are interwoven with resilience: "chal raha hoon" (I am walking onwards), Umair keeps reminding himself. Hidden in Chal Raha Hoon are the lessons that Umair learnt from the experience that inspired it – that life does move on, the sun keeps shining, and one's pain becomes a source of growth and artistic inspiration. Reaching his audiences eight years after it was first written, Chal Raha Hoon signifies a new direction for Umair, of sharing music with the world that is more personal and comes from a place of vulnerability and honesty. On Coke Studio, Chal Raha Hoon find its voice as a rock ballad, with a musical arrangement designed to complement the shifting mood of its words.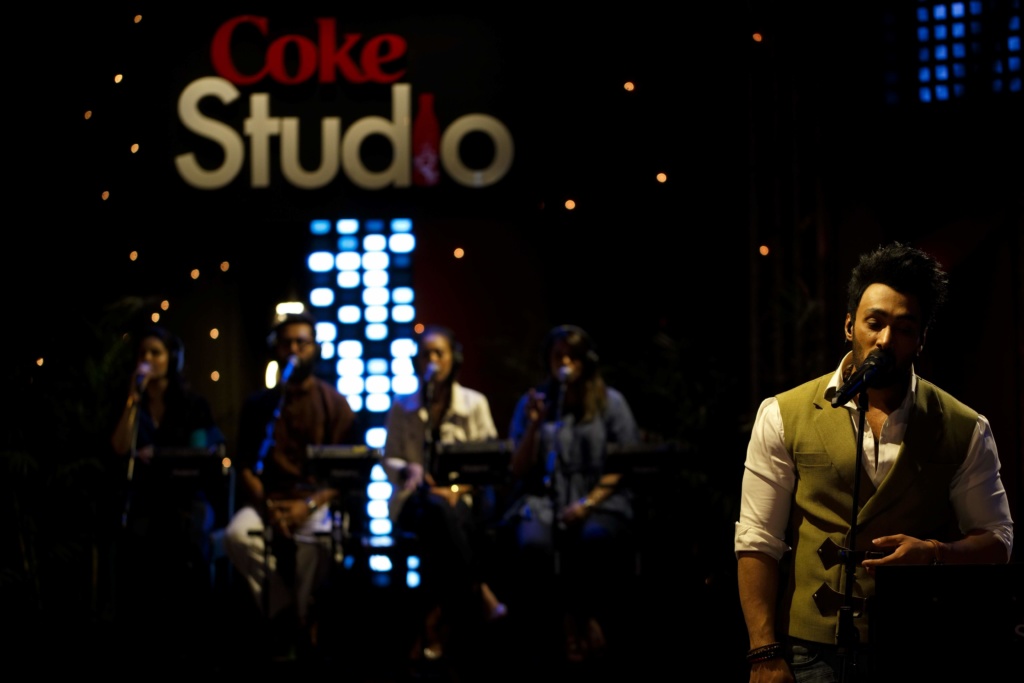 "If I want to give one thing to the world with my music, with my art, it is honesty. If one is honest, one's work will speak for itself. If one is honest, everything is going to be alright. With my music, I try to spread my truth. If, in one's heart, one has complete faith that something is their truth, one should express it and people will connect to it." says Umair Jaswal.
Celebrating the rich relationship between music and wedding festivities in our part of the world, Mubarik Mubarik comes to us in the unique hues of the Baloch culture. The lyrics are simple and heartfelt and a mix of two aspects of Balochi poetry and music: haalo and naazek. A song of celebration, the naazek aspect of Mubarik Mubarik praises and celebrates the bride and bridegroom on their wedding day. The song also lives within the haalo genre of Balochi poetry, wherein the word haalo is repeated several times and means 'come', inviting listeners to join the festivities. Musically, the song also includes a zahirok, which is the Balochi counterpart of Eastern Classical raags and forms the basis of Balochi music. In Mubarik Mubarik, the sarbaney zahirok has been used, which has been named after the cameleers who used to sing this, as they travelled through hills and mountains, vocalizing notes to match the gait of their camels' footsteps. The song is a collaboration between Banur's Band and Atif Aslam, who joins in on the celebration, adding Punjabi lyrics to the song. Singing in the Balochi Kechi dialect, SM Baloch brings his earthy tone and open free-flowing vocals to the track. A result of extensive research and careful thought on the traditions of Balochi music by the minds behind Banur's Band, the song is an attempt to create something that showcases Baloch culture, while adding contemporary colors to the mix.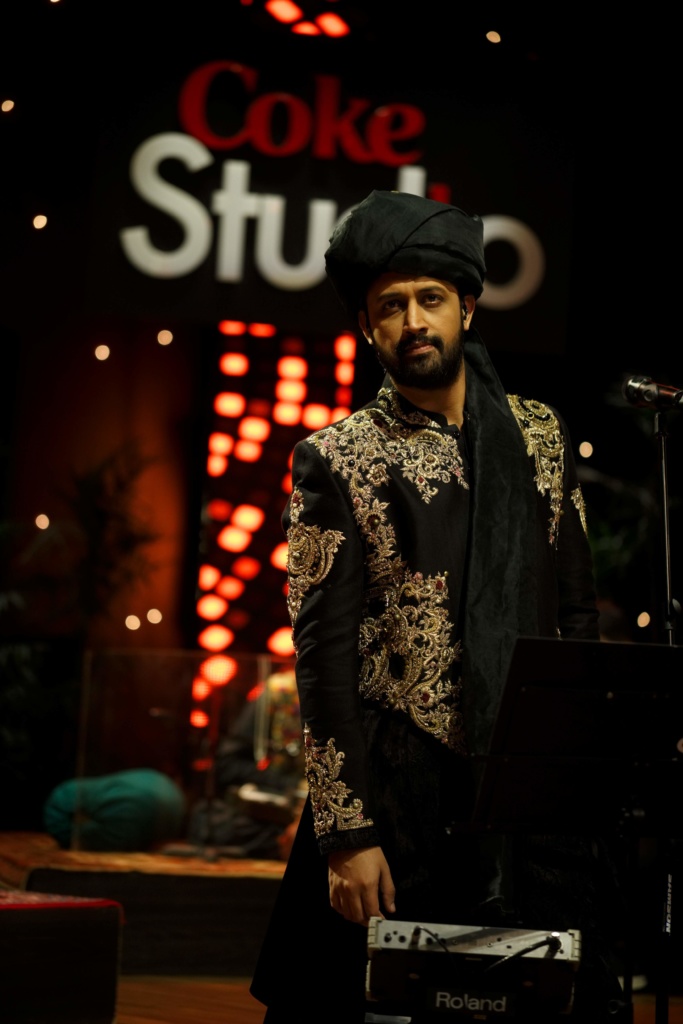 "A person knows when he sings that something meaningful lives inside of him. When melody and tempo reside within, it moves you. If you're not moved by your own music, how can you expect it to affect others?" said SM Baloch from Banur's Band.