MIRAGE releases the jazz-funk song PAGLI featuring saxophonist Lenny Massey
Pakistani pop-rock band MIRAGE  has just dropped the jazz-funk track, Pagli, from their second album, Doosri Dastak.
Pagli is a jazz-funk heartbreak anthem for when one is reminiscing about the relationship they once had.
"Our sixth track from the album Doosri Dastak, Pagli, is about a boy who wants to get back with his ex-girlfriend but the girl has moved on and is not interested anymore. He's trying to remind her of the good times they've spent together but to no avail." said Rehan Nazim.
Pagli, recorded live, mixed and mastered at Saad Hayat Music Studio, features the talented Lenny Massey on saxophone along with band members Rehan Nazim on vocals, Saad Hayat on backing vocals and keys, Mohsin Raza Shah and Hasan Mahmud on guitars, Shane Kerr on bass and Ajay Harri on drums.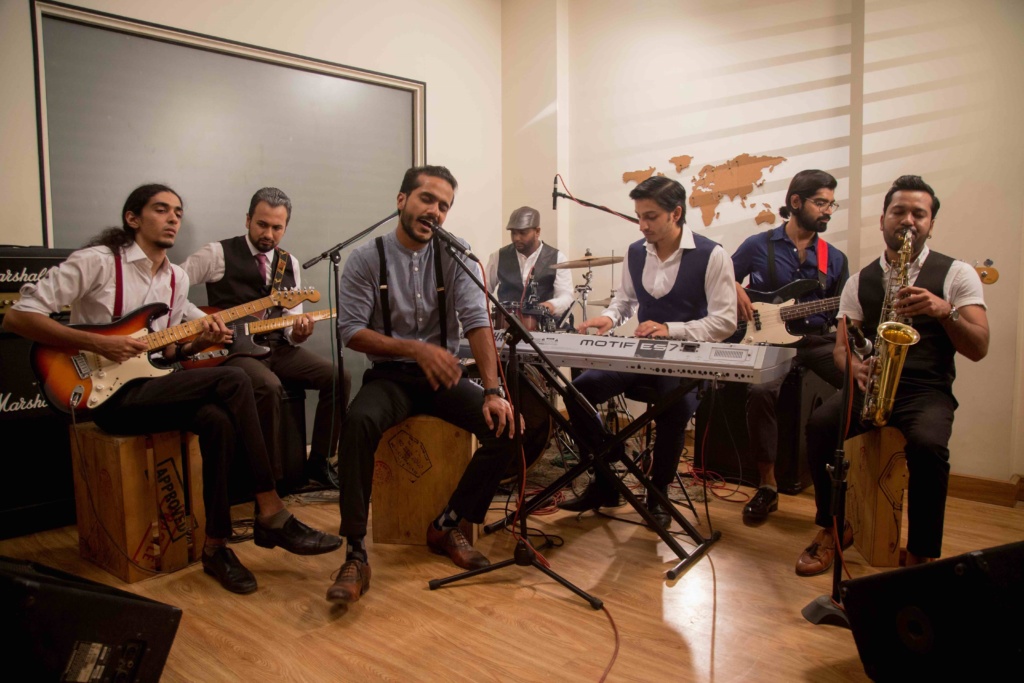 "It's really exciting to be experimenting with & bringing back jazz! Pagli features super awesome Lenny Massey on Saxophone. It's our pleasure and honor to be working with him and we are also looking forward to share the stage with him at our upcoming album launch show in March 2020." said Saad Hayat.
Indeed, Pagli marks the sixth release from Doosri Dasktak, having previously released 'Barhe Chalo', 'Befiker', 'Panchi' featuring Alycia Dias, 'Pyar Hua', and 'Zara Suniye Tou' featuring Natasha Khan.
The music video for Pagli has been conceptualized and co-directed by Saad Hayat with cinematography and direction by Asghar Ali Ghanchi, art direction by Hasan Ahmed, styling by Aafreen Shahab, hair and makeup by Sikander Khan, line production by Azeer Arif and Adnan Yunus, edit and post by Bilal A. Mughal with support from by Shahrukh Hayat, J.F. Irani, Kashif Ahmed Khan and Shakir Ali.