Wacky Snacks – easy on the pocket; yummy for the taste buds!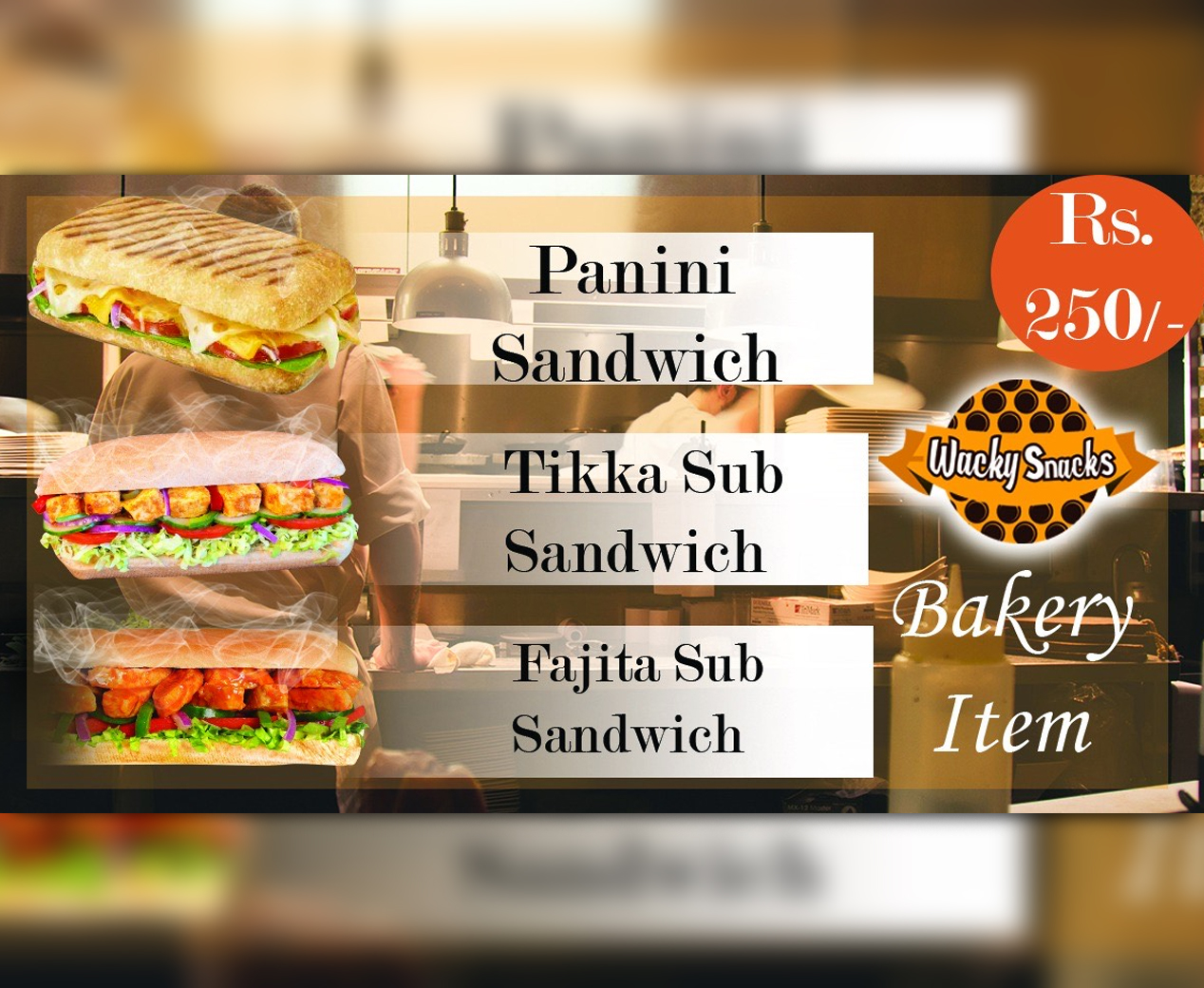 Wacky Snacks is a joint food venture by two sisters, Saadia & Mehrunissa. They are currently running Wacky Snacks in Packages and Emporium Mall. The wacky element is their nitrogen-based snacks inspired from Dragon's breath. From savoury snacks to desserts, they offer a great variety! To name a few in the savoury range, there are freshly baked subs, paninis, patties (chicken, vegetable & sausage), burgers and pizzas. The desserts include brownie, chocolate chip cookies, cinnamon rolls, banana walnut bread and syrup cake.
The prices are economical ranging from Rs 50 to Rs 300. The cinnamon rolls were very soft and just melted in the mouth. The brownie was rich with just the right amount of chocolate. If you have a sweet tooth, you will love this chocolate heaven by Wacky Snacks.
The Wacky Sundae a creamy yet light vanilla ice cream served with fun toppings and different kind of sauces, is a real treat for the tongue. The sub had a soft and fresh bread. Full of fresh vegetables, it was meaty and cheesy. The serving of the panini, pizza and burger was ample, considering the price. The crisp and affordable patties stuffed with different ingredients were quite scrumptious.
The Wacky Snacks stall appeared impressive. The white counters and the globe lights illuminated the ambience and the glass case display was attractive and clean. The hygiene was clearly visible. I saw the owner inspecting it herself.
The timings are from 11 am to 11 pm and the stall never runs out of fresh items.
On the whole, it was is a great initiative. The wide range of food treats makes the mouth water just by looking at them. Everything tasted delicious and was worthwhile. Easy on the pocket and great tasting food- a must try for all!