5 Steps to ensure easy night time baby sleep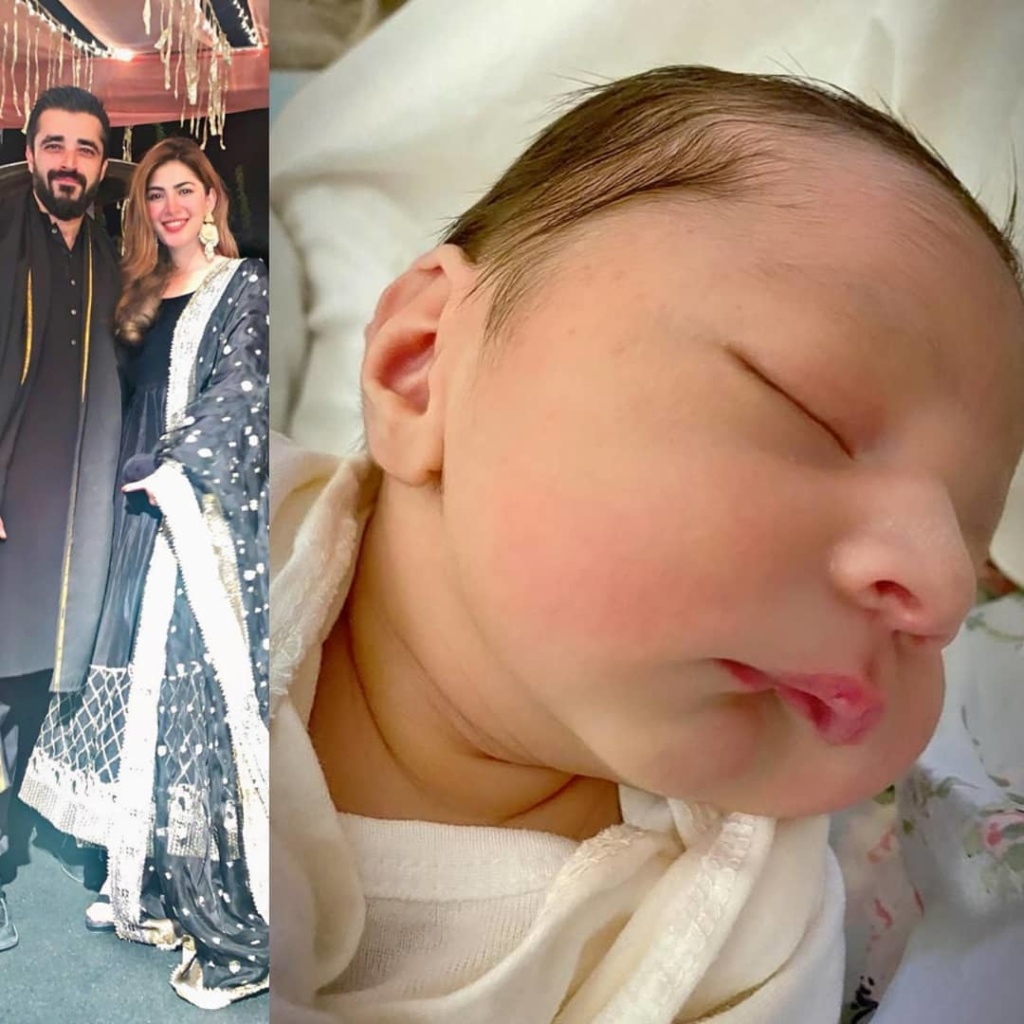 Hamza Ali Abbasi & Naimal Khawar's baby Mustafa
1- BEGIN EARLY, DON'T WAIT: We all know that the first days after birth, parents are simply trying to find their bearings to cope with the new responsibility. Time vanishes between feeding, bathing, nappy changing and napping. The baby has no idea when its day or when night time has started. But if you can establish a simple bedtime routine from those early days, you will be thankful later on. It can be a bath, changing into the night pjs, feed in a dimly lit room, saying goodnight to your bundle of joy, singing the same song or playing the same soft music at this time daily- these little rituals will help the baby get into the habit of knowing it is sleep time.

Amina Shaikh with her daughter Meissa
2- DO NOT FEED TO SLEEP: We tend to go to rocking our babies to sleep or feeding them or doing both simultaneously. In this way, the baby develops the habit of associating this ritual with falling asleep. It is fine when you do it at 7 pm but if you have to do it at 3 am, you will go crazy. Sleep aids can turn easily into sleep prompts. Avoid it. You may want to try feeding in two stages, one before bath, and then some as a top up before bed. After that, lay the baby down and let him or her sleep on their own.

Muneeb Butt and Naimal Khan's baby Amal
3- BABY MASSAGE: A massage can have a miraculously soothing effect on a baby. You may want to add that relaxing vibe in your bedtime routine, so that the baby knows it is now time to go to sleep. The sleep will also be of better quality. Massage with warm oil, can help as many paediatricians often say. A warm bath with some lavender oil can also help bring on a good night's sleep quickly.

Prince Harry, Duke of Sussex, Meghan, Duchess of Sussex and their baby son Archie Mountbatten-Windsor
4- DIFFERENT ATMOSPHERE FOR DAY AND NIGHT SLEEP: We believe that the day and night differentiation should be very clear from day one, for the baby's mind to register whether it is night or day. Keep day time naps more brightly lit than night time. Set a specific time for day time naps and do not let the baby over sleep. Do not let the baby sleep after 5 pm or else he/she will keep you up for most part of the night.
Ahmed Humayun Sheikh and Mehreen Syed's baby Ibrahim
5- MAKE YOUR BABY COMFORTABLE: Make sure the baby's garments at night are good for his or her body temperature to be just comfortable enough. Then the baby sleeps through the night. Babies sleep well on a full stomach and when they are cosy. Some experts recommend sleeping bags for the feeling of being surrounded by comfort. Traditionally, in our society, the midwives and grannies tell us how to wrap the baby in a cloth that prevents him or her from kicking or making too much movement. They work like magic parents, but the technique needs to be learnt properly.

Ayeza and Danish Taimoor with baby Rayyan and daughter Hoorain.