WEHEM: A Remarkable Drama Rendering a Difficult Subject Immaculately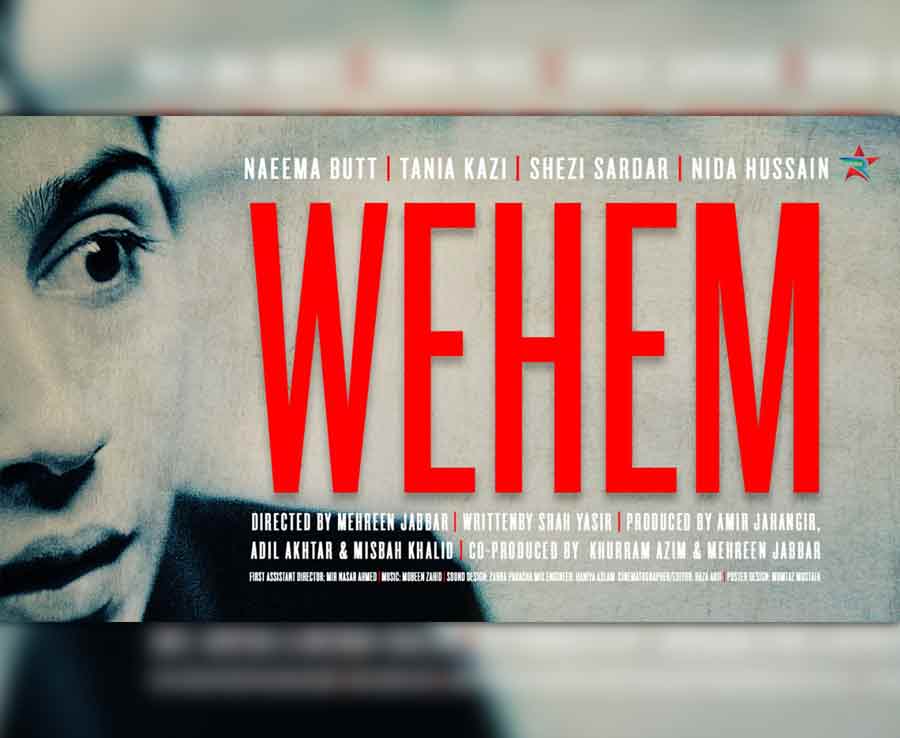 Islamabad:- It would not be wrong to say that Pakistani dramas have given viewers a more extensive range of drama content, like romances, family dramas and comedy-dramas. Yet, there is a shortage of psychological thrill dramas.
We are talking about the new Mehreen Jabbar's drama "Wehem". The whole story of the drama revolves around psychological thrill, which has never been touched in Pakistan. The gorgeous Naeema but is playing the significantlead role who is suffering from a psychological disorder.There is an excellent contrast between the characters and efforts portrayed by Naeema Butt.This is not a typical story, and the performance in the story is extraordinary.
The story is about Nazia,who has just returned to her apartment after a minor medical procedure. The side effects of the medicine are grogginess and possible hallucinations. However, when she wakes up the next morning, she realizes that she may have witnessed a murder in her neighbor's apartment. Her closest friends are convinced that it was just a vivid dream or a bad reaction to her medication because all clues point to the fact that it was a delusion. Still, Nazia's gut feeling refuses to accept that so quickly and is determined to find out if what she saw was just her imagination or…an actual murder.
The drama is excellent in terms of its production quality and storytelling techniques, however the time duration is something that needs to be adopted, as it is a short form of filmmaking, which is excellent if you are a millennial or press for time. I loved the acting of Naeema Butt, Shazi Sardar and the Tania Kazi. And a great applause for the writer Shah Yasir for his brilliant script. However a credit goes to Mehreen Jabbar for being courageous enough to give us this excellent entertainment piece.
Mehreen Jabbar's is a Pakistani director who has a 20-year career of directing successful movies and television shows, and she has proved herself as one of the best directors. She has earned both critical and commercial success. Her award-winning TV series and short films include: "Daughter of the late Colonel, Doraha and Beauty Parlour". In 2008 she was awarded the 'Global Film Initiative Grant' on her debut film titled 'Ramchand Pakistani'. Her work has received numerous awards. She joined National Board of Film Censors in Karachi and a co-founder of the KaraFilm Festival in Karachi.
Wehem is the production of RINSTRA. RINSTRA is Pakistan's first short-form digital media platform for emerging filmmakers, content creators and storytellers. The last episode of Wehem is on-air on RINSTRA. You can go on RINSTRA website and by logging in you can watch the whole web series of Wehem.