2nd International Snowboarding Championship held at Malam Jabba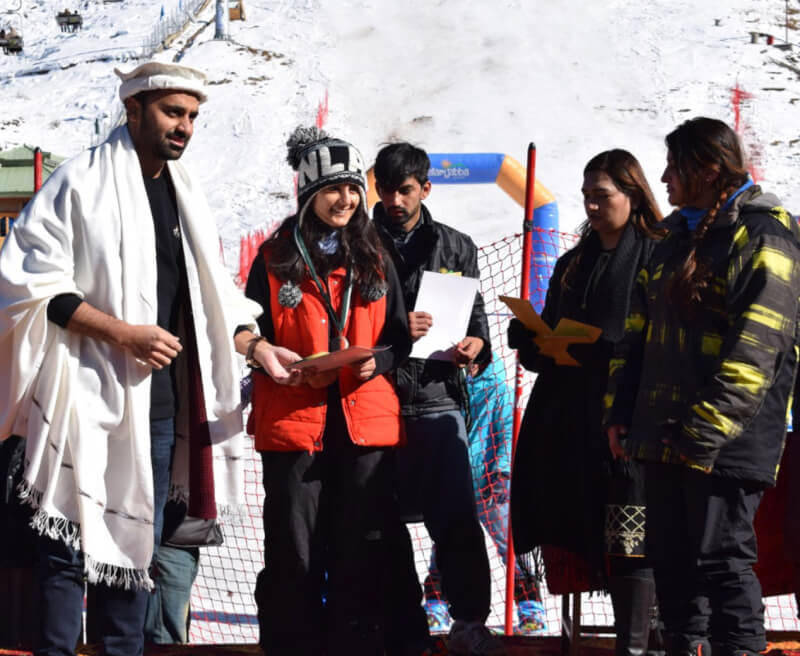 Malam jabba Ski Resort successfully hosted the 2nd International Snowboarding Championship from 18th January 2021 – 24th January 2021, welcoming 80+ participants from all over the globe.
Organized in collaboration with PC Hotel Malam Jabba & Malam Jabba Ski Resort, the championship held 4 games of Parallel Giant Slalom and Giant Slalom for male and female participants. With participation from over 80 foreign & local athletes, the event saw great anticipation from a large audience gathered to witness expert level skills on Pakistani mountains. Apart from competing in the Championship, foreign athletes imparted training to all the local snowboarders. For the Female Giant Slalom and Parallel Giant Salom, 9 athletes from Pakistan & Afghanistan showed their exceptional skills while Men Giant Slalom and Parallel Giant Slalom games were held in the 2nd half of the day.
The winners list for each category is as follows:
WOMEN'S CATEGORY
Giant Slalom
1st Fatima Nadeem
2nd Sara Nadeem
3rd Aisha Akmal
Parallel Giant Slalom
1st Sara Nadeem
2nd Fatima Nadeem
3rd Aisha Akmal
MEN'S CATEGORY
Giant Slalom
1st Victor (Swiss)
2nd Julein Harry (French)
3rd Harry (French)
Parallel Giant Slalom
1st Razaullah (12 years old Kid)
2nd Ahmed seraph (Afghanistan)
3rd Waleed Ahmed (Chitral)
In addition to the sports activities, the Malam Jabba Ski Resort also organized a food festival with franchises from Lahore, islamabad, and Swat offering scrumptious food to the tourists. Furthermore, Yoga classes were held at Pearl Continental Hotel Malam Jabba as Ms. Mahgul Kabir from soulmat.pk gave two sessions to the participants to help them relax and rejuvenate. Finally, drum circles were arranged at the hotel to help athletes mingle up, and entertain themselves through music.
The closing ceremony of the mega event was attended by Senator Faisal Javaid (PTI) and the renowned TV anchor Mr. Waseem Badami as chief guests in front of a large audience. Waseem Ur Rehman, CEO Samsons Group, distributed awards amongst the winners and encouraged participants to join in future for bigger events. The award distribution was followed by a captivating demonstration of snowboarding and skiing. Speaking about the event, Senator Faisal Javed said, "Malam jabba Ski Resort welcomes all the tourists and athletes to experience the adventure and luxury at the same time, finally the vision of PM Imran khan is becoming true." In addition to the speeches, Waseem Badami & Faisal Javed also sang the iconic "Dil Dil Pakistan" which added more flavours to the ceremony.
Indeed, the International Snowboarding Championship was organized with the aim to promote winter sports in the country as well as projecting the softer image of Pakistan. With the presence of foreign athletes in an international championship hosted in the country, a positive message will be sent across the globe that Pakistan is safe for tourism of all kinds. In addition to this, the participation of local athletes & attendance from domestic tourists will help promote winter sports in the country and provide a healthy outlet to the youth.
For more information and updates, log onto https://www.facebook.com/MjSkiResort and look for the hashtag #MalamJabbaSkiResort to follow the International Snowboarding Championship at Malam Jabba