The 2nd Swat Marathon organized by Malam Jabba Ski Resort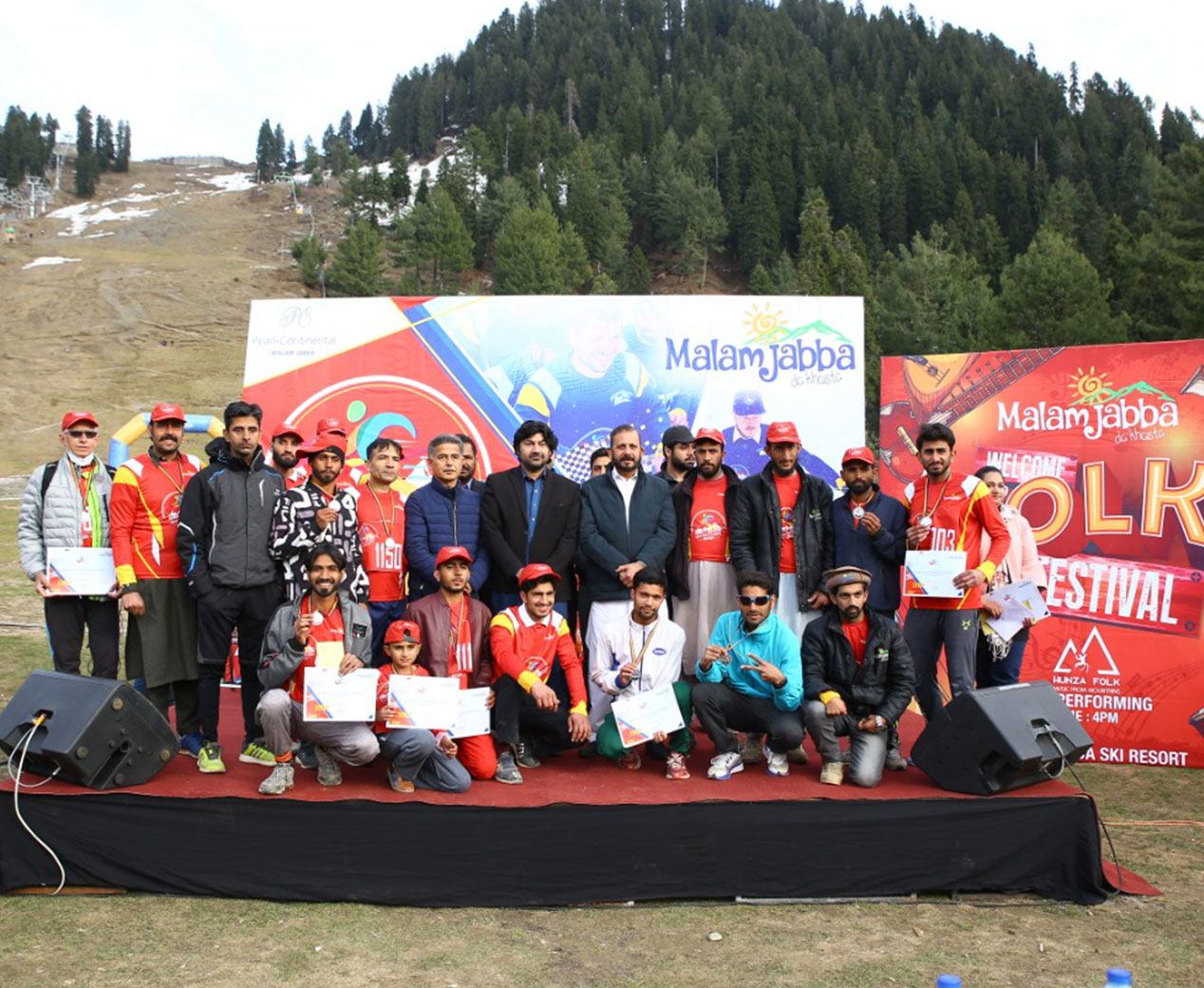 Malam Jabba Ski Resort in collaboration with Pearl Continental Hotel Malam Jabba successfully hosted the 2nd Swat Marathon overseeing an overwhelming participation from 127+ individuals from all age groups. The mega-event successfully concluded on 6th March 2021.
Building up on its success last year, the 2nd edition of Swat Marathon aimed to promote winter sports and tourism in the Swat region of Pakistan. Children under 10 years till 16, women aged 18-28, and men ranging from 25-63 years, all participated in the event choosing from 4 different categories including 5 KM, 10 KM, 25 KM, and 42 KM tracks.
The event witnessed exceptional spirit by the runners to conclude the uphill track in the strenuous but scenic mountains of Malam Jabba. The winners from 42 KM are: Israr Khatak (1st Position), Fida Hussain (2nd Position), Shahid Abbas (3rd Position). In 21 KM category, Sher Khan stood 1st, Wahid Mahmood stood 2nd while Zohaib Shahid stood 3rd. In 10 KM category, Sohail Amir took the 1st position, followed by Amir Abass on 2nd, and Mubraiz Bhukari on 3rd position. In the final and shortest category of 5 KM track, Faizan Ali took the 1st position, Tayyab Gohar took 2nd while Muhammad Hamid took the 3rd position.
To conclude the exciting event, Hunza Folk Band mesmerized the audience with their live performance by Hunza Folk Band featuring a tribute to Ali Sadpara followed by several instrumental tracks, and mash-ups in Urdu and Brushiski. The closing ceremony was also attended by Mr. Mr. Ejaz Khan, Conservator of Forest KPK, as the Chief Guest for the award distribution ceremony. Reflecting on the event, Mr. Khan said "I am glad to see the utmost efforts of the resort management to organize such kind of extreme sports and adventurous activities and spirit of the locals to make their participation from all over Pakistan. Let's keep our Pakistan clean and green."