Maham Suhail releases "Pauna-6" from the her debut album "Mitti"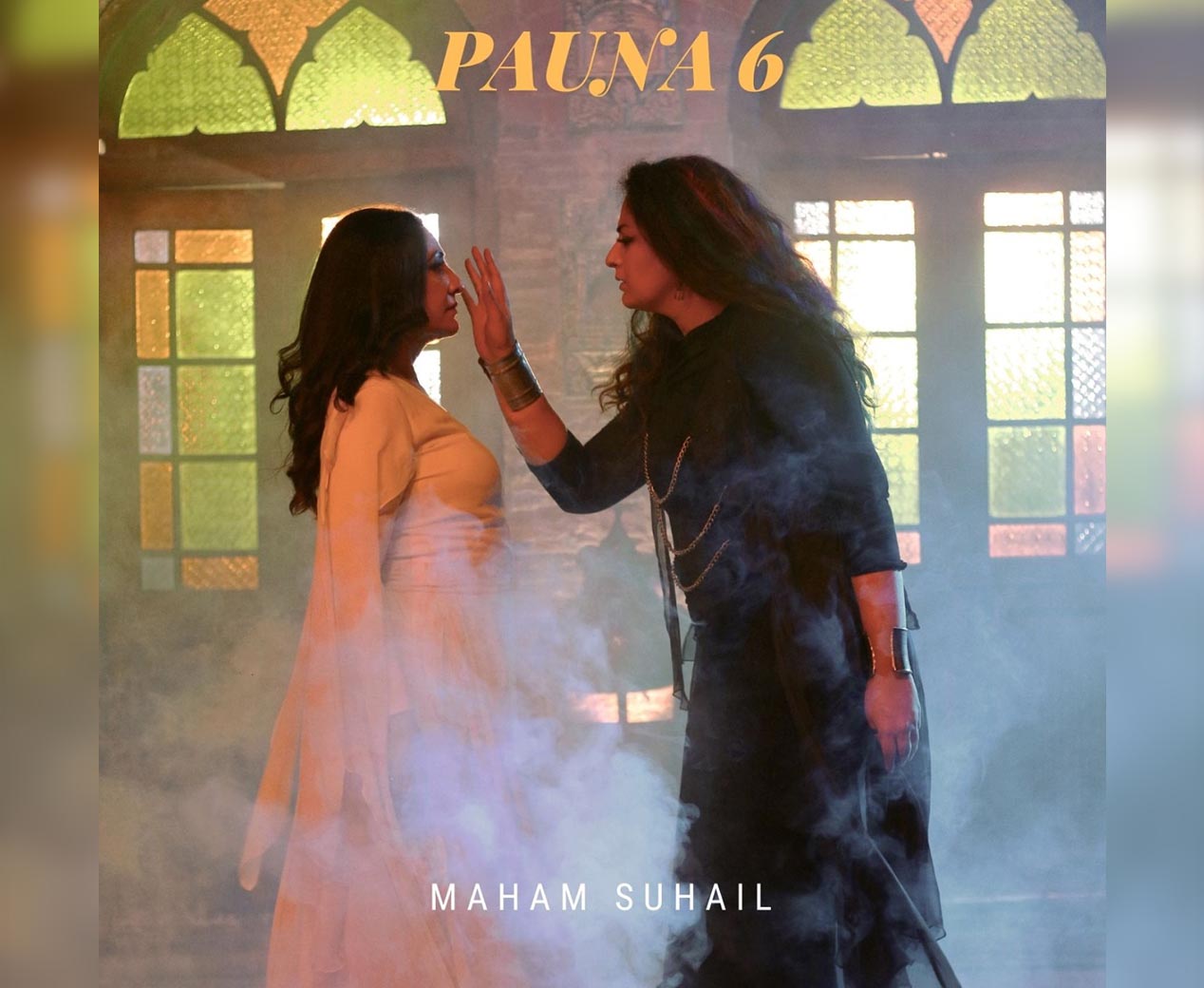 Following the release of the critically acclaimed track 'Sajjan Yaar' from her debut album 'Mitti', the multi-faceted vocalist, composer and producer Maham Suhail proudly announces the release of her second track from the album, 'Pauna-6.'
Written, composed and performed by Maham Suhail, Pauna-6 features Mithu Saaein on Dhol, Rakae Jamil on Sitar, Amir Mazhar on Guitar, Bass & Production, Akmal Qadri on Flute, and international artist Olavi Lappalainen on Cello. The powerful track comprises of 'Tarana' song form as lyrics written by Maham Suhail to a special beat system ('taal', in local music terms) with a unique count of 5.75 beat/cycle. The track also borrows its title, 'Pauna-6' (Urdu, literally for 'quarter-to-6'), from this beat count, as 5.75 translates as 'quarter-to-6' in musical time signature calculation. Indeed, this was the first time anybody ever recorded a track in this particularly odd beat, marking its place as a production marvel.
The 'Pauna-6' music video is a combination of narrative & performance elements. The video is directed and edited by Zain Peerzada, co-directed by Luke Azariah; under their company name 'Flux Media'. The single shoot location is the historical heritage museum, 'Fakir Khana', which also serves as a 'haveli' (old mansion). The narrative is played out in the form of theatrical and dance movements by Nighat Chaudhry and Maham Suhail, the former wearing the hats of choreographer/performer on the video, as well as playing a significant role in the video concept. Nighat, through movement, has helped characterize Maham as the 'Body' (material) self. Nighat herself plays the role of the Spirit; while both these entities seek integration for the Body's spiritual liberation. The viewers can see Maham Suhail performing 'Concept Movement' (physical theatre form), with Nighat Chaudhry doing both 'Concept Movement' & Kathak dance moves along the video. In fact, the term 'Concept Movement' has been devised by Maham herself along the process for this particular form of experimental physical theatre.
The video for "Pauna-6" can be viewed on the Maham Suhail's official YouTube channel:
Indeed, the overarching album "Mitti" was created with the intention of celebrating World Music overlaps, rooted in our South Asian folk music forms. 'Mitti' in Urdu language means 'soil', as the title arises from Maham's innate yearning to connect with one's own cultural identity, while being harmonious & inclusive of other influences. These elements mix together as intercultural music forms (ancient, contemporary, Western), just as soil ('Mitti') is composed of diverse life forms, fading and blooming. 'Mitti' binds us; 'Mitti' connects us, 'Mitti' liberates us, just as a seed breaks the ground to grow into a towering, expansive tree. Exploring her own stories as a gypsy woman artist with makeshift homes, Maham Suhail wears the hats of composer, and producer/engineer, in the production process of 'Mitti'.
Expressing her thoughts about the album, Maham Suhail said, "'Mitti' is a statement about bringing peoples, cultures, languages and music together: It is a world peace statement made through World Music. 'Mitti' has my heart, blood and sweat put into its production, where over the years since the first 2016 Kolkata recording, the album's artistic content was evolving alongside my own growth as a human being and an artist."