Exotic Thailand: Full of Fun n Frolic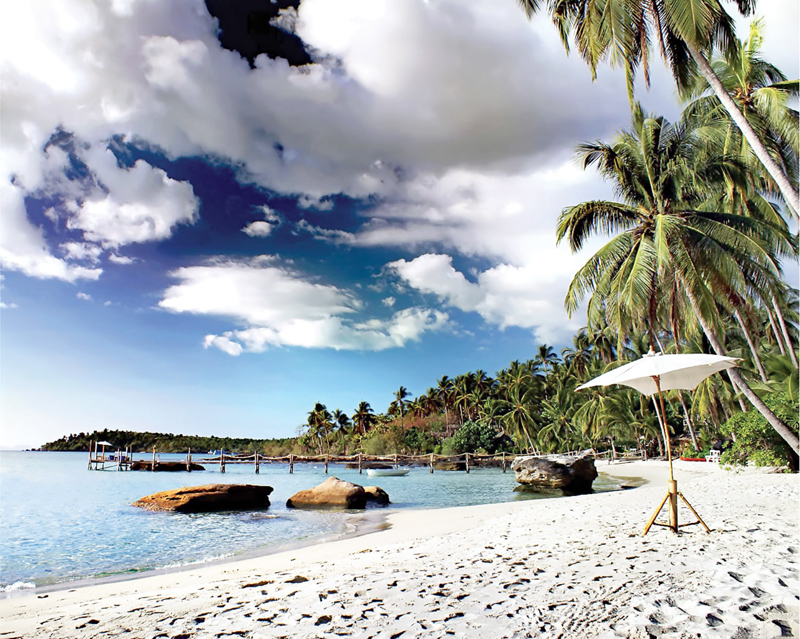 What I remember Thailand most for, was the fantastic food and the mouth watering pineapple, which you ate with little sticks. But Thailand offers a vast variety of many wonderful experiences. Being tropical, the weather is just about right, almost all the year round. If you are a beach person, there are white sand beaches to be enjoyed in plenty, and if you are all about trees and jungles, there are beautiful roads which take you winding up into mountains covered with thick tropical forest.
What shocked me in my naive days, was finding out, that prostitution was legal in Thailand. It is not the case, but today, Bangkok, Pattaya and Phuket are the major centres of tourist attraction, mainly for this reason. The legal prohibition is still not enforced strictly, which means that the police will not take any action against anyone charged with prostitution. So I guess one could say it is almost legal, with some of the spots of these sex workers being as grand as five star hotels.
There are many beautiful parts of Thailand and you need to choose which ones you wish to visit. You cannot miss Bangkok as that is where the flight will land. It would be advisable to break the journey here and take your fill of this city. Pattaya would tend to be buzzing with tourists but if you wish to experience the serenity of the seas and mountains, then Phuket is the place. Following is a brief list of attractions, a first time visitor might not want to miss.
BANGKOK:
Grand Palace And Temple Of The Emerald Budha:
Although the royalty stopped residing in the Palace at the turn of the century, yet it remains the heart of the administrative and spiritual power of Thailand. The temple of the Emerald Budha takes up a corner of the Grand Palace. This is perhaps the most sacred place in the country. You must be properly dressed if you want entry. Men must be in pants and women, modestly clothed. Bare feet are not allowed, so remember to wear socks. While you are there, also visit Wat Pho, the Reclining Budha Temple, located behind the Grand Palace.
City Pillar:
All Thai cities have a city pillar. In Bangkok, a wooden stake was driven into the ground on this place in 1782, at a time which the court astrologers declared to be a very auspicious time. This pillar acts as a sort of spirit house for the city's guardian spirits. At any time of the day you can see many people praying here. Distances are also measured from the city pillar.
Don't forget take a boat trip through Bangkok's Floating Market, or along the klongs; a network of canals leading off the river, and lined with dwellings opening directly on to the water. You can also dive with the sharks in the aquarium at Bangkok's Siam Ocean World. Some other places of interest which you can visit are the National Museum, Golden Mount, Temple of Dawn, Crocodile Park and Safari World.
CHIANG MAI:
Pattara Elephant Farm:
This is a farm where special elephants are bred and taken care of. Some of the elephants here are simply beautiful creatures.
Thai Cooking:
In Chiang Mai as well as other places in Thailand you can always find interesting Thai cooking schools where you can learn and cook something for yourself and your family, to make it a memorable trip.
The best way to know Chiang Mai better is by trekking, riding an elephant or rafting through this spectacular region.
PATTAYA:
This is a huge beach with lots of fun things to do such as para sailing, riding banana boat and jet ski. There are plenty of beach bars. You can easily find good Thai food at a reasonable cost. Jomtien Beach is another beach located nearby and it is less crowded and more family friendly.
Flight Of The Gibbon:
This was a thrilling experience for me and my family. About ninety minutes from Bangkok is Chonburi, where this exhilarating attraction can be found. 'Flight of the Gibbon', is literally a flight through the tree tops of the jungle. You fly from one platform to the other in the canopy of rainforest. You walk right into the Khao Khoew open zoo and then you zip slide through the trees. The guides have you under their strict watchful eyes and the equipment is very safe. It can be scary to start with but it would be the best flight you may ever experience. The diverse wildlife population includes giant squirrels, deer, macaques, and storks. It is also home to the gibbon, wild boar, deer and hornbill.
PHUKET:
The best thing to do in Phuket is to take one of the sea trips.. The famous Islands include Phi Phi Le and Phi Phi Don. They offer excellent snorkeling and tropical beaches. Phi Phi Le is also known as James Bond Island for the 007 film "The Man with the Golden Gun".
Patong Beach:
This is one of the most well developed beaches of Phuket. A market runs parallel to the beach. Lined with a large number of stores, you can find all sorts of restaurants and handicraft shops. Remember to haggle before you pay. During the night the beach side market comes alive with exotic food aromas and interesting music. Here you may spot amazingly beautiful, tall women, only to be surprised that they aren't women at all. They are she-males but I could not tell the difference, and neither can most of the tourists. They are known as lady men. With the help of an inexpensive operation, they turn themselves into lady men in order to earn a better living, especially through prostitution. Their song and dance routines will entrance you completely. And during the day you can see tourists enjoying the famous Thai massages lying on the beach in the sun
Sea Cave Canoe Day Trip:
A must if you ask me, this is one experience you cannot easily forget. We boarded a motor boat from the beach. A scrumptious meal was prepared on the boat, while going deeper into the emerald waters of the Andaman Sea. Reaching close to the caves, we sat into canoes and ventured forth into deep pitch black tunnels to reach the sea caves. The entrance was so narrow that we had to lie down flat in the canoe, to avoid getting cut by the razor sharp surface of the cave entrance covered with coral and shells. Once inside the secret circular room, we sat up straight and looked up at the ceiling of the cave which was nothing but open skies. Surrounded on all sides with the mountainous cave wall, we saw monkeys skipping from the vines, and crabs scuttling along the surfaces. In the intermittent moments of sheer silence, we felt ourselves in the grip of the pure energy of nature, scary and soothing at the same time. Words fail me, when I try to recapture the feeling. An inexplicable calm suffused through us, combined with utter awe for the Almighty's wondrous creations. Our tour guide managed to shake us out of our reverie by telling us that if a tidal wave comes the entrance to the cave will be sealed. And once, not long ago, a canoe remained trapped inside the cave for ten days before the water surface was low enough to exit. After that, we couldn't wait to get out of there fast enough!
Other exciting things are the cabaret performances and night-time cultural theme park called Phuket Fantasea. I thoroughly enjoyed the elephant ride through the mountains on the safari as well.
I believe I have been carried away with the sweet memories of the past so I better get down to providing some useful information for you now:
VISA:
Thai visa can be obtained free of cost from Islamabad. If you are in another city you can ask any travel agent to get you a visa. It will cost you no more than approximately PKR. 5000. The duration for which you are granted a visa is 1-2 months.
AIR TICKETS:
If you are traveling from Lahore, the return air ticket for Thai Air will cost you approximately PKR 46000/person. The plane will land in Bangkok and getting to Phuket or Chiang Mai is an additional $100.
CLIMATE:
Thailand's climate is tropical, high both in temperature and humidity. April and May are the hottest months of the year. June brings with it the rainy season, which continues intermittently until the end of October. From November to the end of February the climate is much less trying with a cooling breeze and a reduction in the humidity level. This is also the main tourist season, and the best time to visit Thailand.
The temperatures in Bangkok, Pattaya and Phuket range from 30 C – 34 C all year round.
CURRENCY:
1 Thai Baht is approximately equal to PKR. 2.65
HOTELS & STAY:
Budget:
A few good budget/family hotels are the following. You can check prices, availability of rooms and make bookings on the websites provided below:
Rimping Village, Chiang Mai, Thailand
Mayfair Marriott Bangkok Executive Apartments & Hotel, Bangkok
Merlin Beach Resort, Patong, Thailand
Rabbit Resort, Pattaya, Thailand
Vie Hotel, Bangkok
Asia Travel: www.asiatravel.com
Trip Advisor: www.tripadvisor.com
Splurge:
If you desire luxury while traveling check out the following five star hotels:
Banyan Tree, Phuket
Centara Grand, Bangkok
Centara Grand Mirage Beach Resort, Pattaya
Lebua at State Tower, Bangkok
Peninsula Bangkok, Bangkok
I have been to Thailand twice and I still feel that there are many more things that remain yet to be explored. I enjoyed it as a romantic getaway and I loved it as a family adventure trip as well. So I hope this information has been helpful for you to plan your trip to Thailand. Bon Voyage!