BBS16- Fundraisers Raise Over 10 Million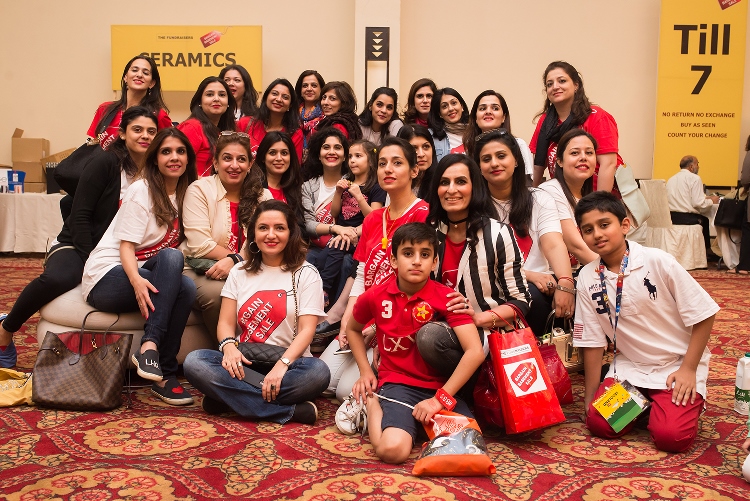 The Fundraisers hosted their annual and much anticipated Bargain Basement Sale (BBS), #fundraisersBBS, in Lahore on Sunday, 6th of November 2016 at The Crystal Hall of Faletti's Hotel. This year's #BBS2016 raised over PKR 10 million for charity – almost twice the amount that the team raised in 2015.
The proceeds from the sale will be divided between 6 charities doing exemplary work. These include a) Pink Ribbon Pakistan for breast cancer; (b) RS (Rising Stars) Foundation for the education of the underprivileged; (c) Bali Memorial Trust for old people's homes, (d) Lahore Hospital Welfare society for the Shams Shahabuddin Convalescent Home; (e) Todds Welfare Society for prevention of cruelty to animals, and (f) The Giving Tree Foundation for providing comfort totes to cancer patients.  The event was sponsored by Coca Cola, Guard Filters and California Garden with PR by Lotus and a radio media partnership with City FM 89.