L'Oréal Professionnel brings IT LOOKS 2017 to Lahore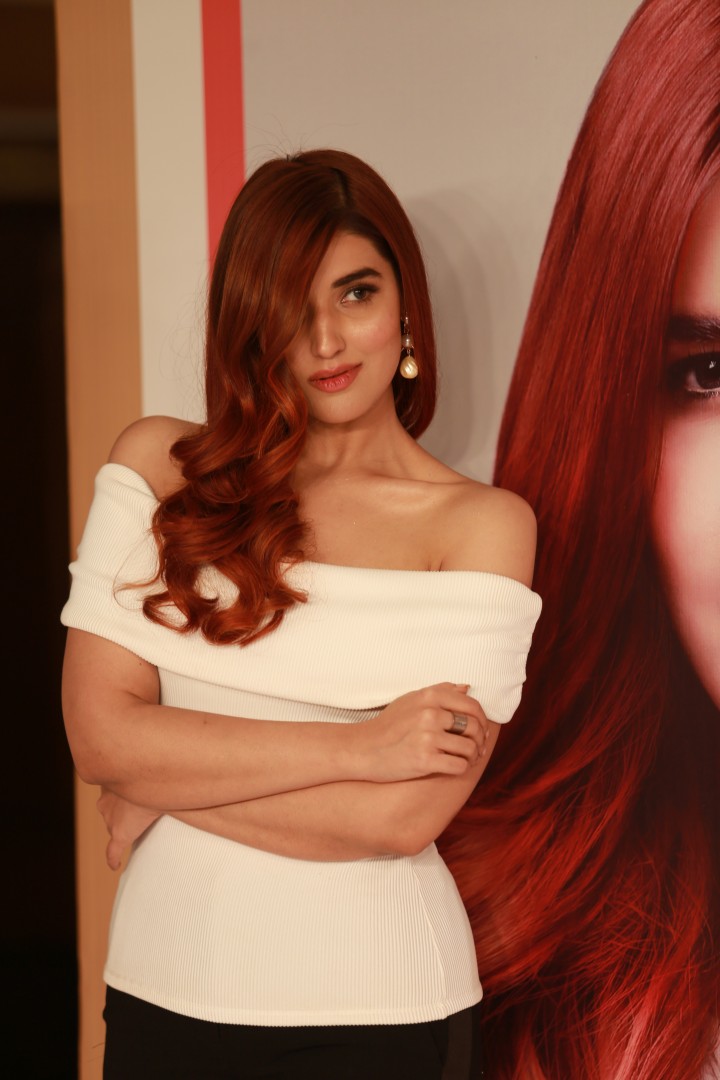 L'Oréal Professionnel, the Parisian house of hairdressing, brought the global IT LOOKS for 2017 to Lahore on 19th April 2017 in collaboration with International Technical Consultant Tarek Rizk. The tailor made hair colors for the Spring Summer shows were Copper Foilyage and Nude Beige. Last year's incredibly popular IT Girl and recently announced Local Spokeperson for L'Oréal Professionnel Hareem Farooq walked the show sporting the Copper Foilyage along with model Rehmat Ajmal who was seen sporting the Nude Biege as the second IT Girl.
Featuring the hair looks for Spring/Summer, the idea was to inspire salons to learn the high fashion, edgy and inspirational IT LOOKS for 2017. The event was held in Pearl Continental, Lahore.
The event was opened by Emaan Ahmad Brand Manager L'Oreal Professionnel Hair Color and Tanzila Hashwani, Education Manager at L'Oreal Professionnel where she talked about the latest trends that came together to create IT LOOKS 2017. She spoke about how hair color is the new make-up and how the latest hair coloration trends are now inspired by make-up techniques like contouring, strobing amongst others. She then went to reveal the IT LOOKS 2017 with official images of Hareem Farooq in Copper Foilyage and Rehmat Ajmal in Nude Beige followed by a short beauty film introducing IT LOOKS 2017.
Tarek Rizk took the stage after and went on to discuss international trends and them started a live demonstration by showing before images of models and then inviting them on stage to reveal their after looks followed by live styling and cutting before sending each model forward to walk down the ramp. The models with the same color family walked in pairs to demonstrate variations. The hair maestro styled 9 looks live on stage before inviting the IT GIRLS to the stage and styling their final looks before taking a grand final walk down the ramp with each IT GIRL on either side. Both IT GIRLS were dressed in Mango Pakistan which was the official wardrobe partner for the campaign.
The event was attended by multiple partnering salons like Asma T Salon, Ruby's Splitends, Samya's , Amina Z. and Toni Guy amongst others. The event was also attended by social media bloggers from Lahore along with print journalists and broadcast channels.
The IT LOOKS Roadshows that kicked off in Islamabad on 17th April and continued in Lahore, will be followed by a final event in Karachi on the 24th of April 2017.
L'Oréal Professionnel's IT LOOKS for 2017 can be achieved at selected L'Oréal Professionnel partner hair salons across the country from 25th April and onwards. For further information about the IT LOOKS and partner Salons, log on to: www.facebook.com/LOrealProfessionnelPakistan
To see the IT LOOKS reveal video of Hareem Farooq and Rehmat Ajmal :
https://www.facebook.com/lorealprofessionnel.pk/videos/1589294701121464/