World s Biggest Khaadi Outlet Opens in LuckyOne Mall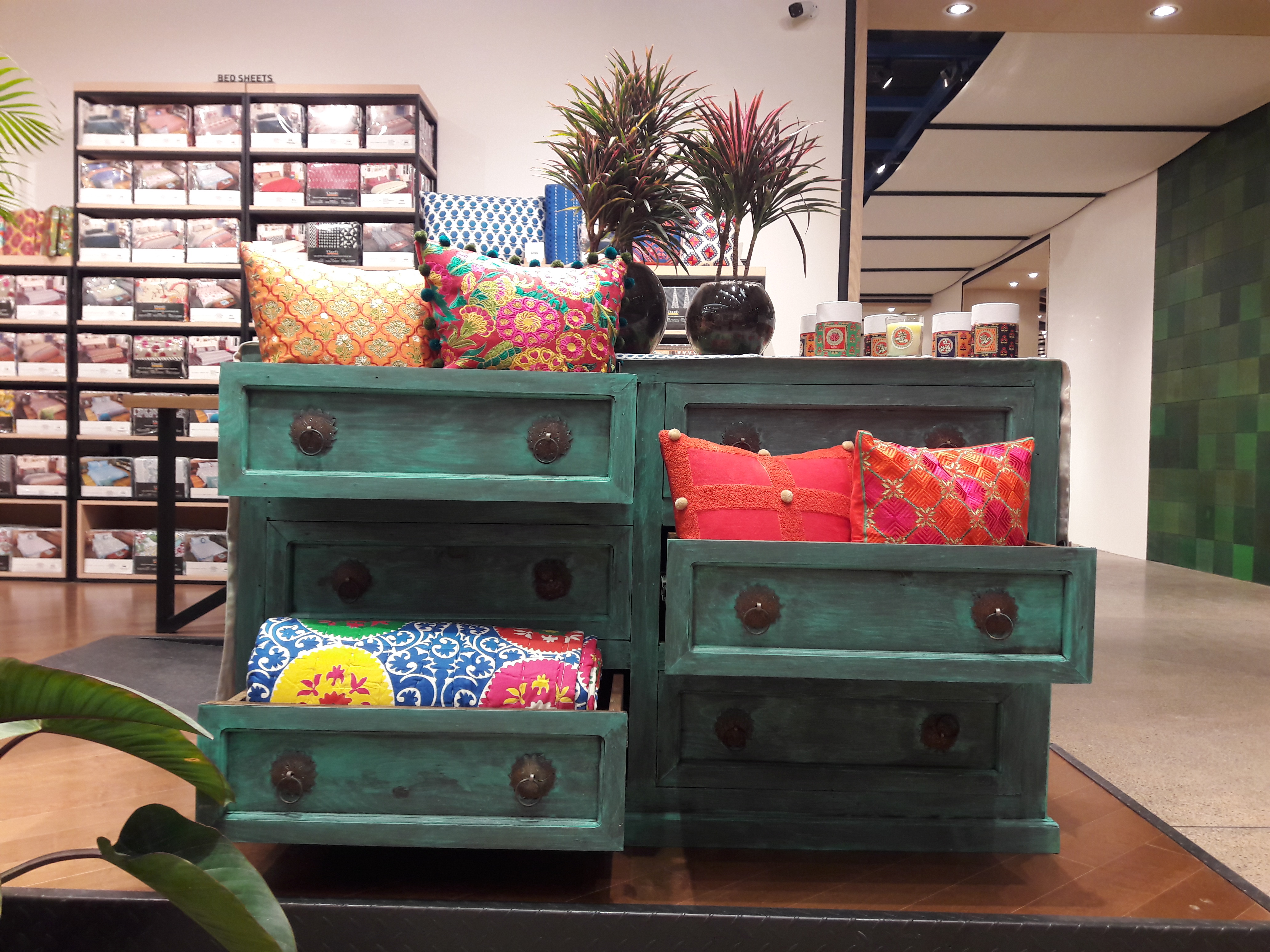 Khaadi is known for always brining something new to the scene. Be it their designs, cuts, accessories or their campaigns, Khaadi is known for that 'wow' factor we rarely see. November 11th is the date for the opening of Khaadi's biggest store in the world, located at LuckyOne Mall, Karachi. Spread over 30,000 sq ft in area, Khaadi is probably the first retail brand in Pakistan to do something this huge. This will be the 5th flagship store of Khaadi. Khaadi is launching their store with a spectacular 30% flat sale that would last non-stop for 40 hours starting from 9 am on 11th November.
Previously, they outdid themselves with a 38 hours sale at Packages Mall, Lahore which was a huge success and widely appreciated by the customers. Khaadi is setting a benchmark for all the leading brands in Pakistan as this will be the first time in Pakistan that any store would remain open for an exclusive sale for straight 40 hours.
With its size, Khaadi as a brand has grown larger than life. It's like a mall inside a mall. The latest collection offers something for everyone. Crockery and bed covers aside, the unstitched, pretwear and Khaadi Khaas offers beautiful, vibrant pieces for girly girls and monochromes and pastels for ladies who believe less is more.
Our favourite part in the entire store was the section for mini munchkins. More space means more variety and more adorable, teeny tiny dresses to choose from. Right beside it, is the home for bed sheets, cushions, some antique-y furniture and simply beautiful notebooks.
Adjacent to that you'll find unstitched cloth and accessories. Right in the middle, the first thing you see when you enter is the prêt and Khaadi Khas collection. Yes, you do get overwhelmed with choices, especially the unstitched collection part (it is endless) but then again you find something for everyone with different tastes.
Khaadi brought denim kurtis when it first launched. This is one signature product of Khaadi we have always missed. Well guess what, you will find some nice, trendy denim kurtis, some with white lace and some with metallic studs in the stores now.
Khaadi first opened its doors in 1998 in Karachi, Pakistan offering customers kurtas and loose fabric made from hand-woven fabric. Shamoon Sultan, the chairman and founder, had the intent of reviving the ancient craft of the handloom and popularizing the traditional medium in a contemporary manner.
Khaadi defines its lines as Concepts and initially had Prêt (Ready-to-Wear), Unstitched (Fabric) and Man (Eastern Wear). Over the years, Khaadi has introduced a number of new Concepts including Khaas (featuring exclusive and limited-edition pieces), Kids (for 2-12 year olds), Accessories (jewellery, stoles and handbags) and Home (featuring furniture, bedding and bath items).
With Khaadi Chapter Two just being unveiled and this new supreme outlet right on the cusp of opening, there's no stopping Khaadi. We cannot even imagine that you would pick anywhere else or need any other outlet to shop at after seeing the scale of this mega store here.