Tao: A Pan Asian Restaurant in Karachi – Review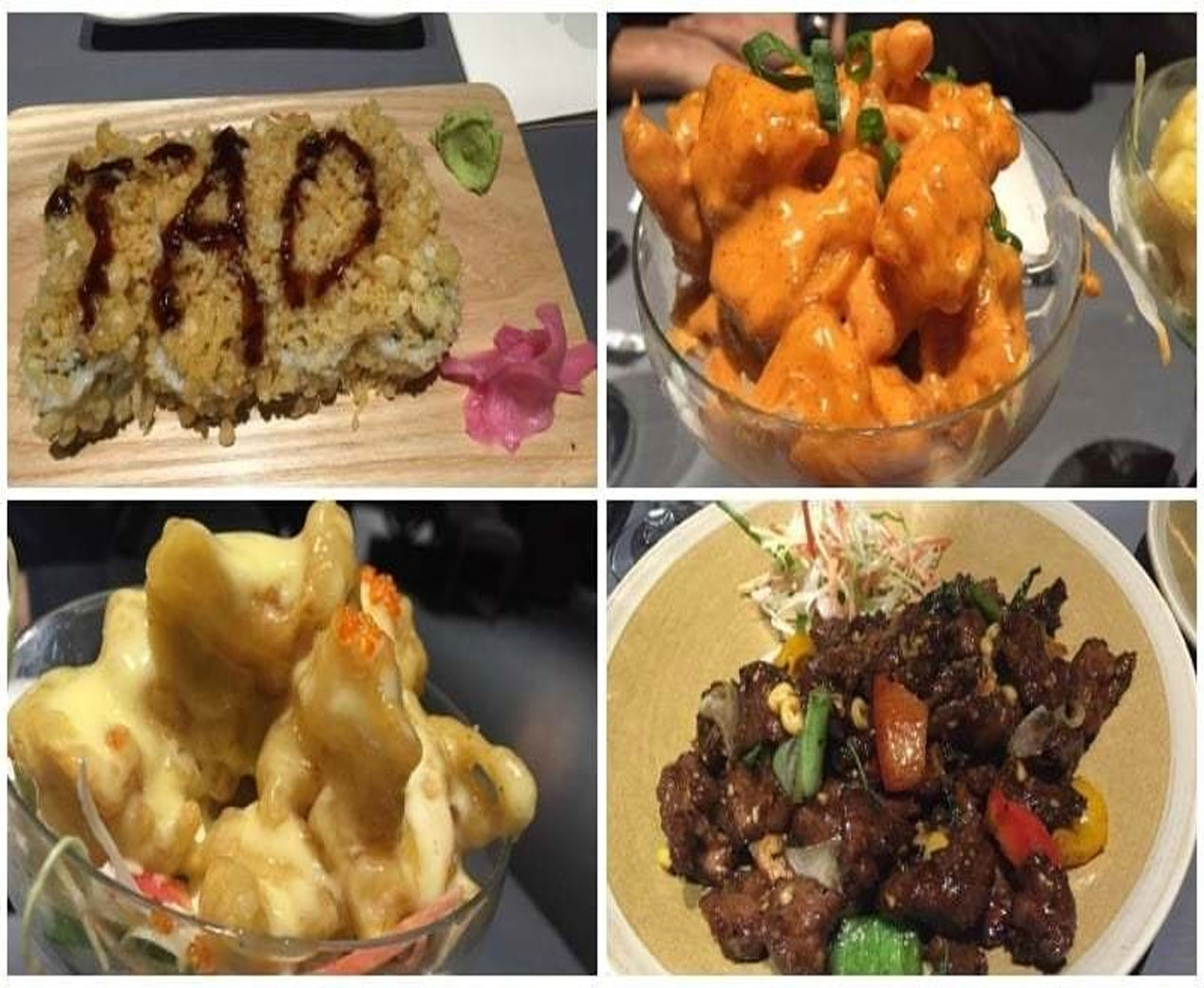 Pan Asian cuisine has always been known for its blend of complex flavors, and at Tao, you can experience it all as there is something for everyone.
However, it falls into neither the 'mind-blowing' nor 'terrible' categories, and is a space where different people with different tastes can find something they like. Unlikely to be anyone's favorite restaurant, it is equally unlikely to a hated spot. Tao is pleasant, inoffensive and safely middle of the road. While many restaurants are polarizing, Tao's perfect averageness actually makes it universally acceptable.
Combining elegance and a refined ambiance, Tao achieves a rare zen-like balance evoking a sophisticated vibe. The soft lighting and unique cool interiors are both comforting and calming.
The space has been utilized very well with a variety of seating options, accommodating a cozy dinner for two, a meal with a large group of friends or perhaps a live sushi bar where you can sit on stools as your sushi is prepared right in front of you. But it is the splash of a fountain that you notice almost immediately as you enter Tao which allows for a soothing and relaxed atmosphere.
The menu has an extensive array of modern Asian cuisine with a variety that comprises the full spectrum of flavors ensuring that there is something for everyone. With wide ranging choices from soups, starters, salads, and sushi the main courses start on the sixth page of the menu. By keeping a Pan Asian theme, the restaurant is able to serve an assortment of dishes ranging from Japanese to Thai to Chinese. Most of this is traditional fare injected with subtle continental influences.
It would have been nice to be served a bread basket or some kind of amuse-bouche before the meal. Anything to nibble on while customers wait, even something as simple as green tea would be appreciated. It is subtle little touches like that make dining out special, and the absence of this detail is felt strongly.
Covered in a rich, sweet glaze, the 'Salmon Teriyaki' might have been interesting if it was not overcooked. Salmon should have a silken texture and melt in your mouth, this was dry and rough to the extent that the excellent teriyaki sauce could not save it.
Recommended by the server, the 'Crispy Beef' was very good. Richly flavored and juicy despite being thin cut it had a serious kick and was satisfying.
'Spicy Crispy Vegetables' was a personal favorite with its play on textures and unique tangy sauce. Deliciously crisp on the outside and soft and tender inside, it was deceptively simple definitely a dish one worth returning.
'Pad Thai' is an iconic and popular Thai dish and mandatory to fully experience the cuisine. Chewy rice noodles with bean sprouts tofu create an interesting blend of flavors without one note overpowering the others. The earthiness of the noodles was lovely, but it could have used a touch of lime.
The drinks may have been the best part of the meal. Instead of leaving it as an afterthought, the drinks seem to be specifically designed to complement all the dishes well. The 'mint ginger lemonade' was refreshing (because of the mint) and exciting (because of the ginger). If you are in the mood for something fruitier, the strawberry lemonade is also excellent.
The overall food at Tao is not that mind-blowing neither a disaster, you get everything sitting under a single roof.
Rating: 4/5
Food: 3 | Ambiance: 4.5 | Service: 5 | Value for money: 3.5