Belgian Trade Delegation meets Pakistan Fashion Design Council (PFDC) to strengthen trade between Pakistan and Belgium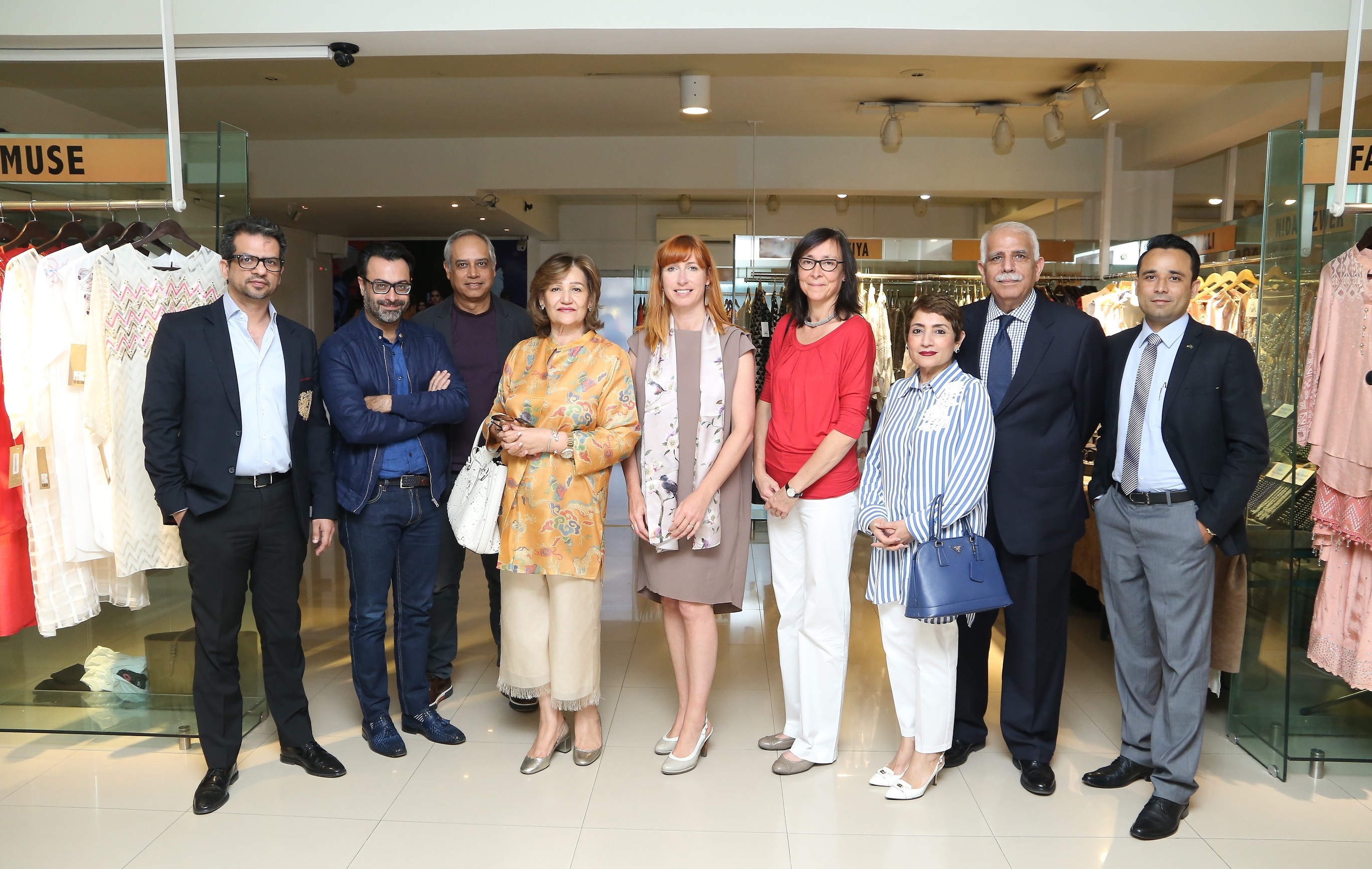 A Trade delegation from Belgium led by Pascale Delcomminette, CEO, Wallonia Export-Investment Agency (AWEX) visited Pakistan Fashion Design Council (PFDC) to explore opportunities for promoting bilateral trade and economic relations between Pakistan and Belgium.
The delegation was representing promotion of foreign trade and foreign investments for Belgium in the foreign Fashion and Design market. The delegation held a meeting with Chairperson PFDC, Mrs. Sehyr Saigol, Mr. Saad Ali, CEO of PFDC, Mr. Kamiar Rokni, Spokesperson PFDC, and Mr. Azfar Hassan of Matrix Sourcing and Board member PFDC, along with a few curated Pakistani designers to explore various areas in the fashion market that offered good potential for business collaboration between the apparel sectors of Pakistan and Belgium.
The delegation were presented with the works of over 80 designers stocking at PFDC, followed by a presentation from Chapter 2 by Khaadi, The House of Kamiar Rokni, Lulusar of Matrix Sourcing, Jeem by Hamza Bukhari, Hussain Rehar, Republic by Omer Farooq, Saniya Maskatiya, Nida Azwer, Hira Ali, Saira*Shakira, and Aura Jewels by Mariya Suhail.
The presentations put forward by designers showed that Pakistan has extreme potential to boost exports with its value added goods. There is synergy between craft, design, and production quality, as designers have added that element of design into time-honored crafts to upgrade them into unique and globally competitive value added products. These products have enabled our local designers to not only generate business in the local market but also to expand rapidly into foreign markets.
After the presentation, the delegates assured that AWEX would work closely with PFDC to explore all untapped areas of bilateral collaboration between Pakistan and Belgium for achieving mutually beneficial outcomes for both countries.