Restaurant review: The Rice Bowl Redefined!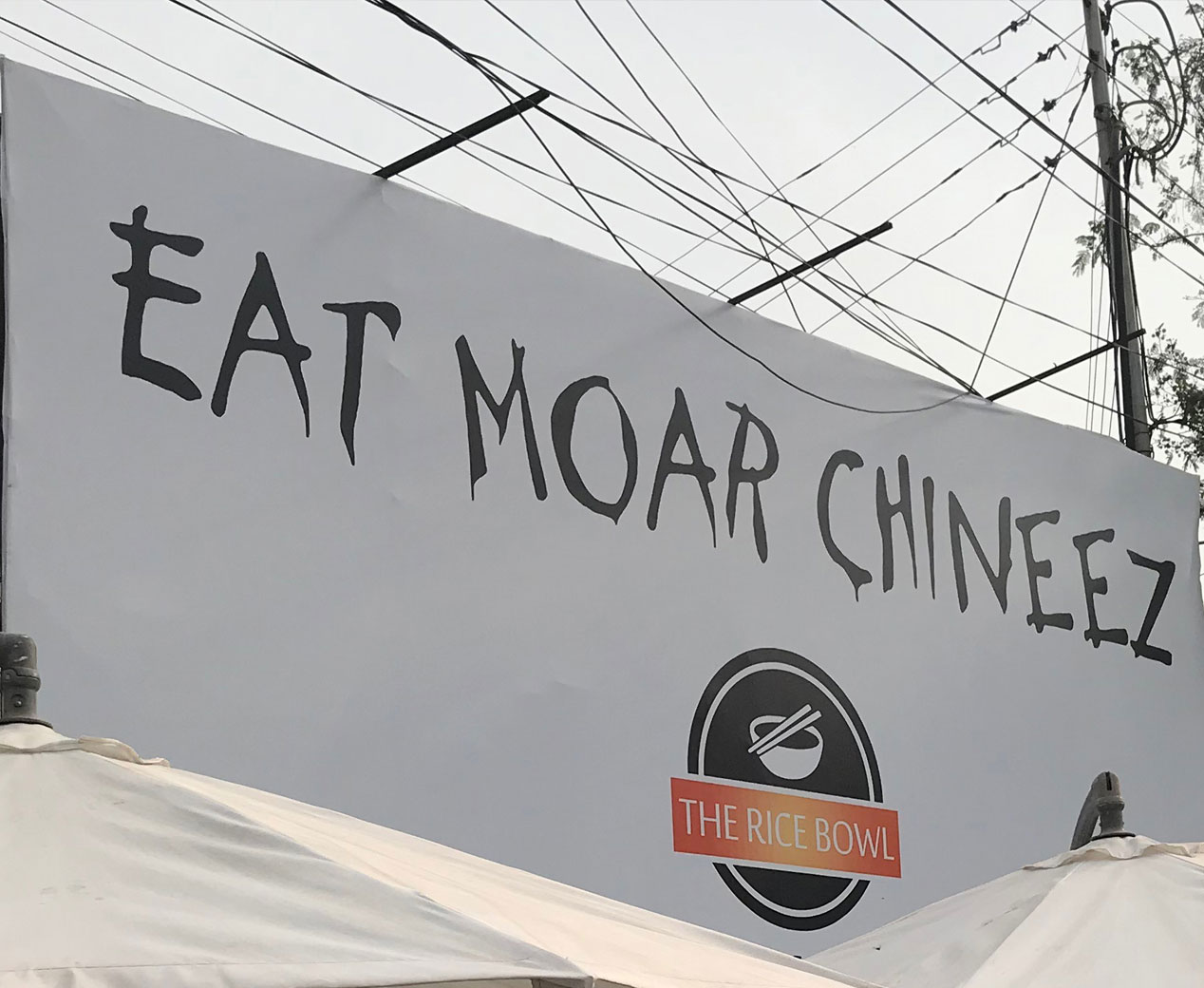 Food is one of the things in our lives that brings us immense pleasure, well at least when done properly. It is such an important part of our lives that we constantly strive to achieve perfection in it. Providing a good dining experience is a delicate, almost elusive art, which often escapes most. Everything has to come together beautifully: the aroma that encapsulates all senses, the deliciousness of the taste, the packaging and presentation, the ambiance and mood and most importantly how the experience makes you feel.
I am sure you all remember Anton Ego, the sourpuss food critic from Ratatouille. Whenever I am writing a food review, I feel the same grouchiness resulting from a lackluster dining experience. The only time Ego is actually pleased is when after tasting a dish he is transported to his childhood memories. And that is precisely what I need a restaurant and its food to give me. I want to be transported to a happy place full of delights that makes my taste buds dance to ethereal music, taking me to the moon- by now you must have realized that I have a very serious relationship with food and hence you need to take all my following words even more seriously!
Make yourself at home!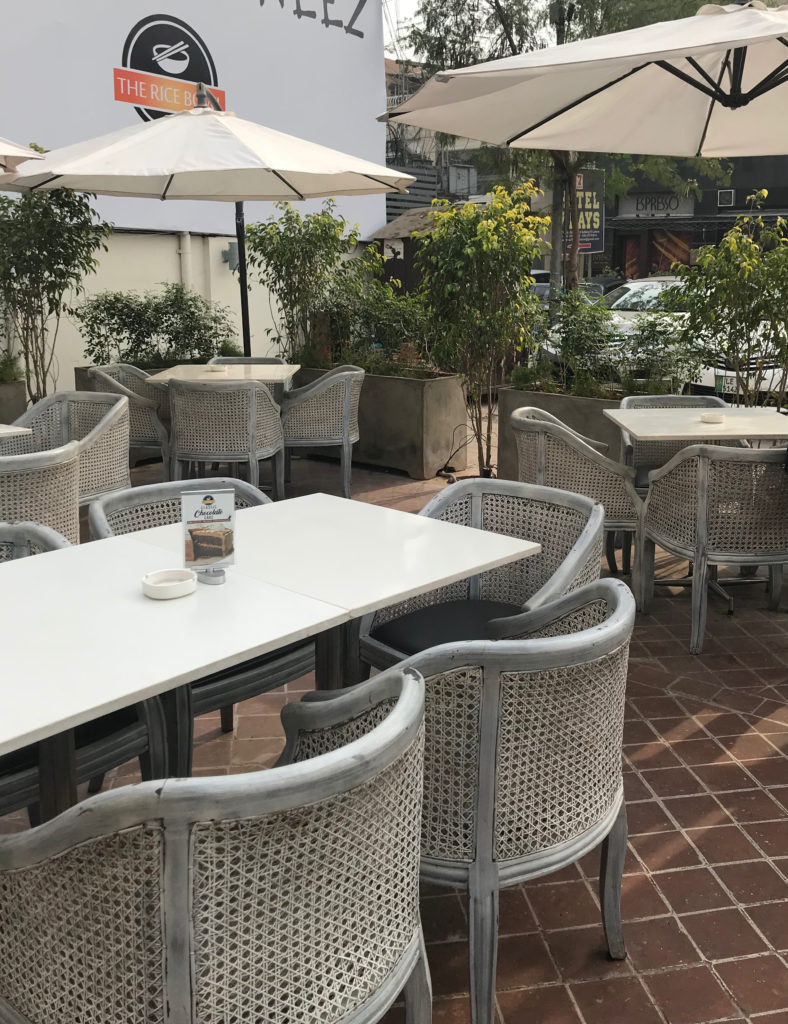 Lahori winters see the foodies go crazy about outdoor sitting areas. We love to hang out with our friends and family for dining out while being surrounded by heaters from all sides that keep us cozy at night. The Rice Bowl (RB), located on Main Boulevard offers both indoors and outdoors sitting areas. The décor is simple with seating which is comfortable- not too big, so as to almost make you feel like part of the same family and yet spread out out enough to give you your own space!
What you really wanna know- the food and taste:
The menu is Chinese and Thai and you can check out the entire menu here without me having to say more about it.
But that doesn't mean I will stop here because there a few things which you will not find on the menu: first being how absolutely delicious and fresh tasting each of the items were. The chef gets busy only after you have placed your order. Earlier on, in the days of infancy, RB used to take ages for the food to be served but that is not the case now, which is a welcome change. What we especially like is the spice level of each dish mentioned on the menu.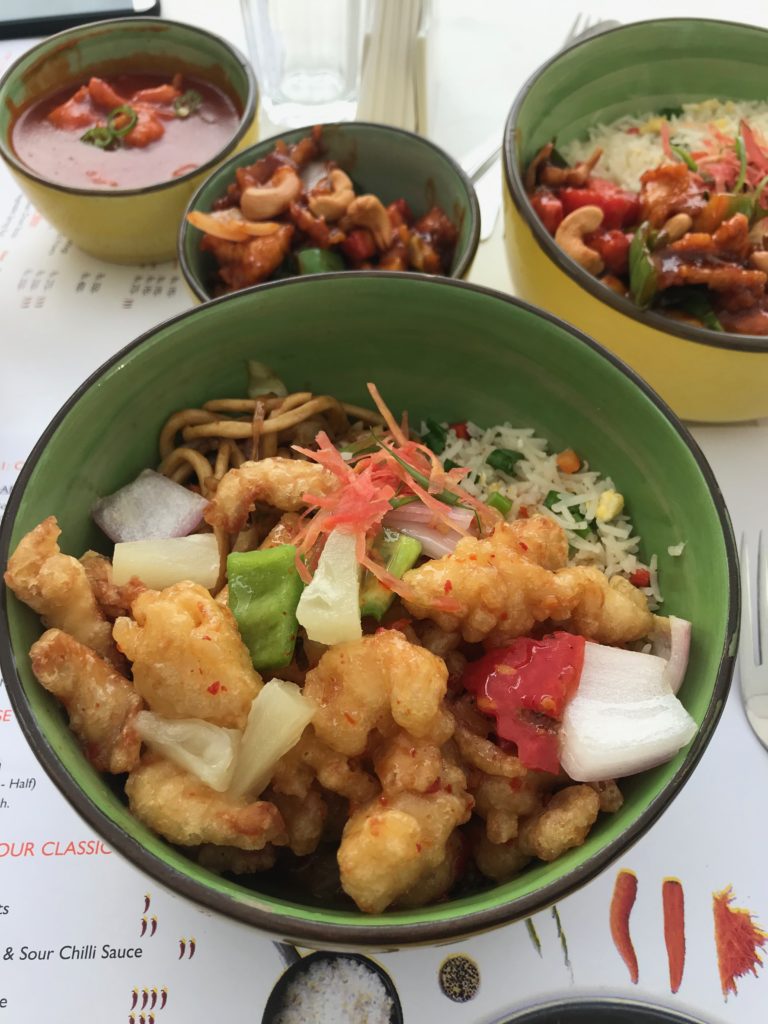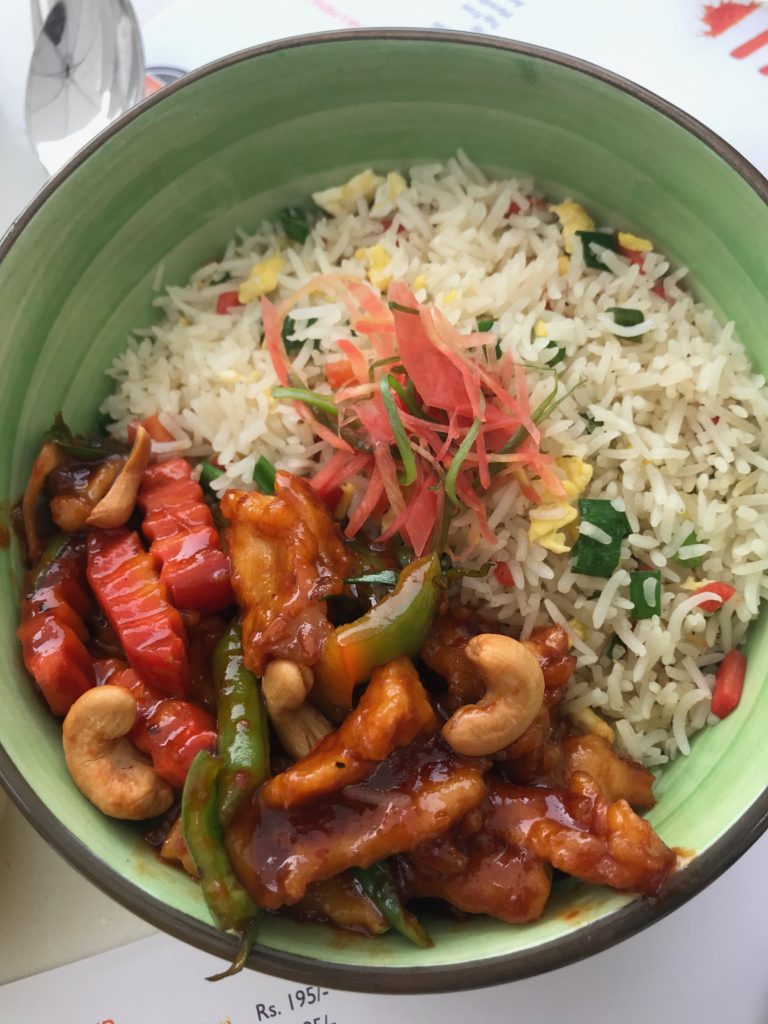 Sushi lover's paradise:
RB has only recently launched Sushi! And oh boy, that was some really delectable sushi we had last night! RB has brought in a chef who has had a long experience of working for a famous five star chain in the past.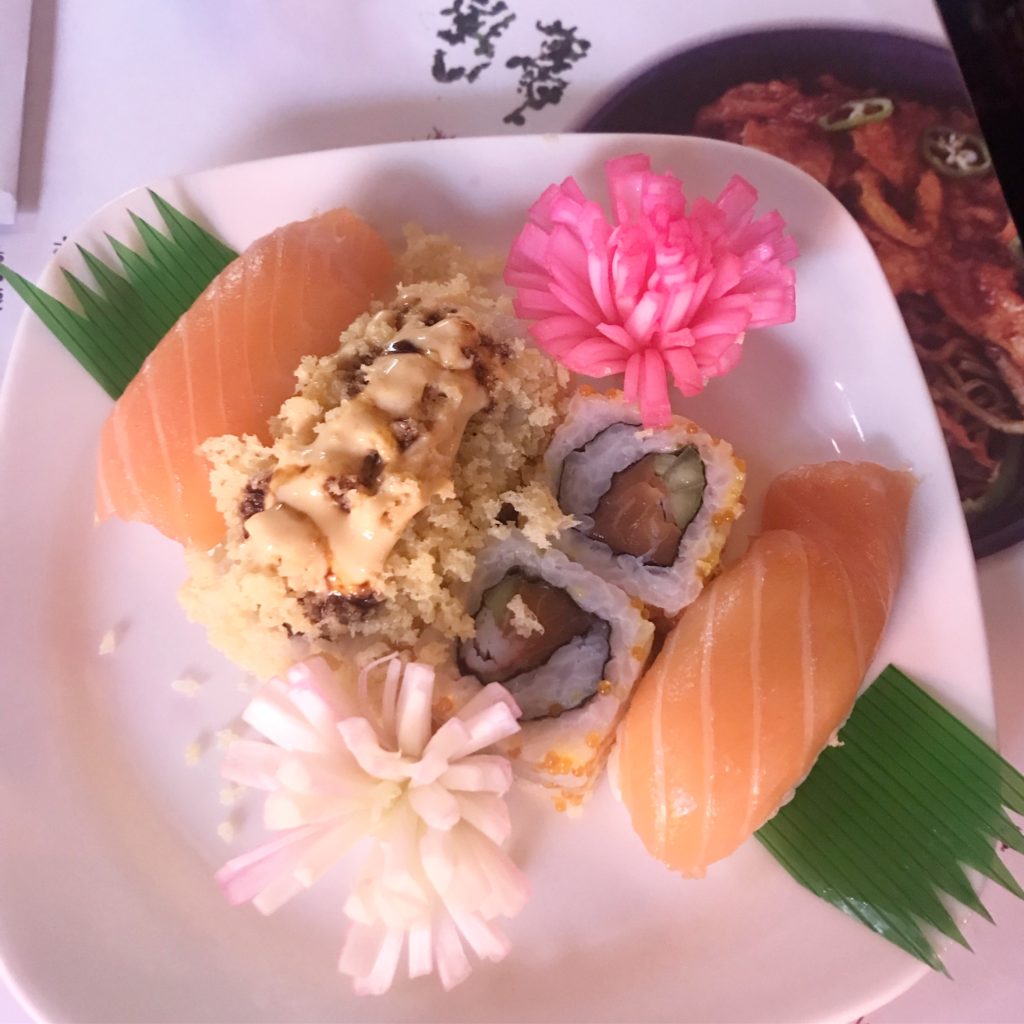 I have tried it everywhere, locally as well as internationally, and RB's Sushi meets every high quality standard and expectation. The Norwegian Salmon Nigiri, the Crunchy Maki rolls and the California rolls are all an absolute delight. The only thing we missed was the crabstick., hopefully soon to be added.
Divine Chocolate Cake:
No that is not what they call it but it surely is divine!
It is also recent on RB's menu and the perfect way to finish off a hearty meal. I mean, does life have any meaning whatsoever at all, without meetha? We can report that this cake at RB is a hot seller and sometimes we get too late and it has all run out. Sigh! And when the staff says, "Finished madam," you can almost hear my wretched, deep, lengthy, mournful cry which resonates all around in slow motion! "Noooooooooo", as dark clouds immediately begin to form overhead, everything turns gloomy, babies start to wail and wolves begin to howl while it seems the whole world will be swallowed by a pit less dark hole.
Ahem! Well dessert is a serious business right!
A smile can win any heart!
The staff is friendly and helpful with plenty of smiles going around all the time- a truly rare commodity and fast heading towards complete extinction in our part of the world. You will be pleasantly surprised.
How much will your wallet suffer:
The prices are mid-range for a quality which is better than most top level five-star dining experiences. This is perhaps why I often see large hoards of youngsters swarming at RB excitedly.

Some families that I know of, make it a routine to visit once a week at least. And many offices have their food delivered regularly for lunch.
Enough rambling, now onto ratings (out of 5):
Location: 5 stars
Variety of food: 4.5 stars
Taste: 5 stars
Presentation: 4.5 stars
Ambiance: 4 stars
Décor: 2.5 stars
Cleanliness: 3.5 stars
Service Speed: 5 stars
Staff mannerism: 5 stars
Value for money: 5 stars (or more if we could help it!)
Our recommendations prioritized on basis of taste:
Sushi
Prawn Tempura
Beef in Oyster Sauce
Crispy Chicken with Sweet & Sour Chilli Sauce
The Chocolate Cake
What it all boils down to:
So, it would be safe to say that The Rice Bowl has almost perfected the art of providing you with an experience that will bring you immense pleasure. They have one restaurant in Johar Town and they can be found in the food court at Packages Mall as well. Hope you will enjoy it as much as we did! And if not, make sure to fill out their comment card, because RB takes all complaints and suggestions very seriously. Don't take our word for it, try it out!