Mushk- Creating a sensation on HUM TV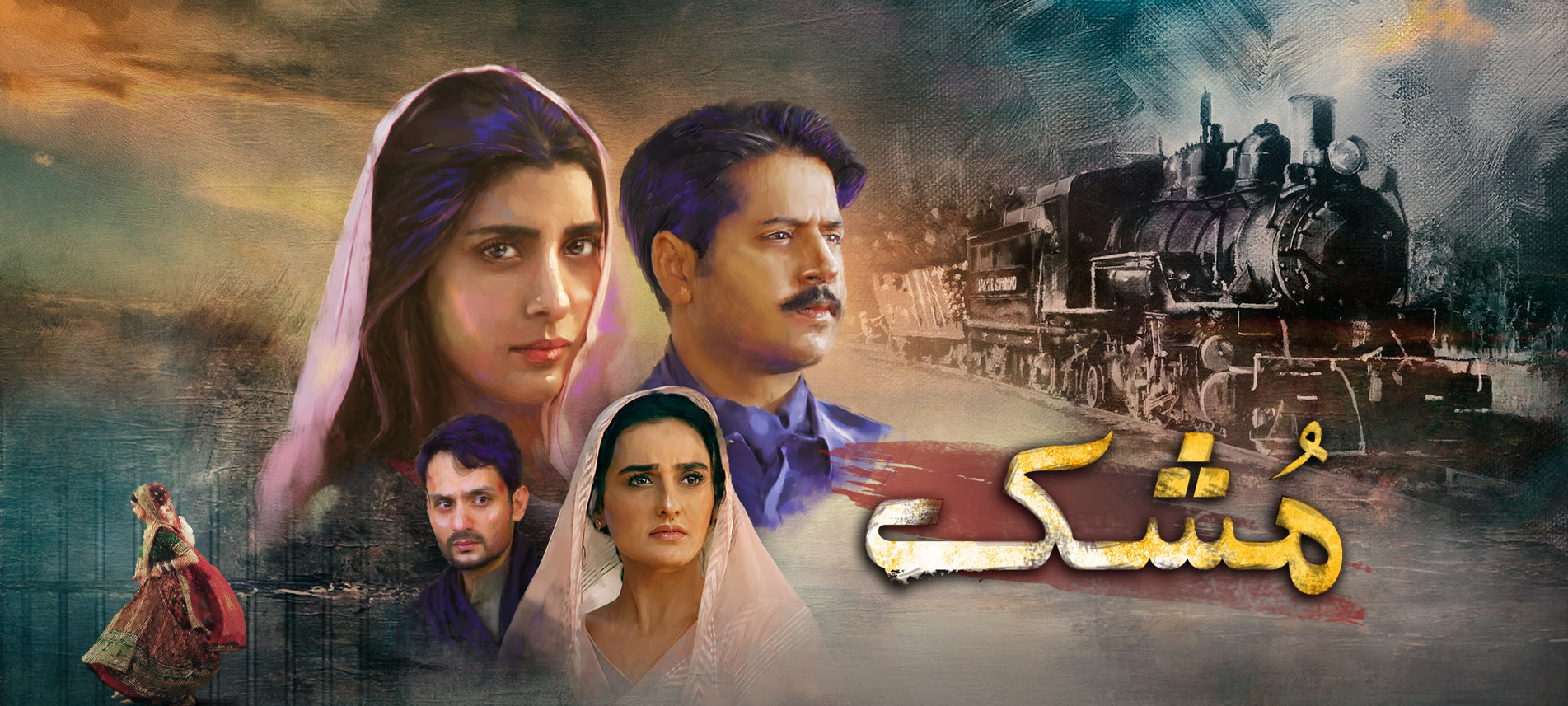 Mushk is a Hum TV drama written by the multi-talented actor Imran Ashraf and directed by Aeshun Talish. It is perhaps the most anticipated drama of 2020! The play has at its heart the theme of love. It asks questions about love: What is love? Is it a universal emotion? Has everyone experienced being in love?
With the lead roles played by Imran Ashraf (Adam), Urwa Hoccaine (Guddi), and Momal Sheikh (Mehak), the drama created a sensation with its beautiful storyline as well as the amazing set of actors.
Heartbreak in love seems to be at the center of the plot. The plot revolves around three characters. All of them suffer from the pain and agony of being separated from their beloved. Mehak belongs to a conventional family. Despite that, she gets a chance to go abroad for studies. However, the mindset of her family is to get her married off as soon as she returns. Is Mehak ready to accept the decision of her family? Has she started a new chapter in life? Does she fall in love? All these questions have answers that are concealed in the play.
In the meanwhile, Adam has loved Mehak from the time that he set his eyes upon her. He has always dreamed of being with Mehak. Will his desire to be married to Mehak, be fulfilled? Or will it remain unfulfilled? We leave that for you to watch and find out!
How and why Mehak comes to her village is intriguing. What is the reason for this decision? And who is Guddi? As the story reels through, one gets all the answers. The role of Guddi is funny and very entertaining. It acts as comic relief.
The grave situations and misery that unfold through the drama, take their toll on the audience, who are weary and exhausted from all the emotional drama going on! And it is here that Guddi comes in to give a reason for the audience to forget the heaviness of the occasion and to laugh out loud! Mushk is a remarkable play with a fantastic cast. Each actor has done justice to his/her role. It is a play that is worth watching!