Salon Stories: Hifsa Khan Salon & Studio- for a perfect bridal experience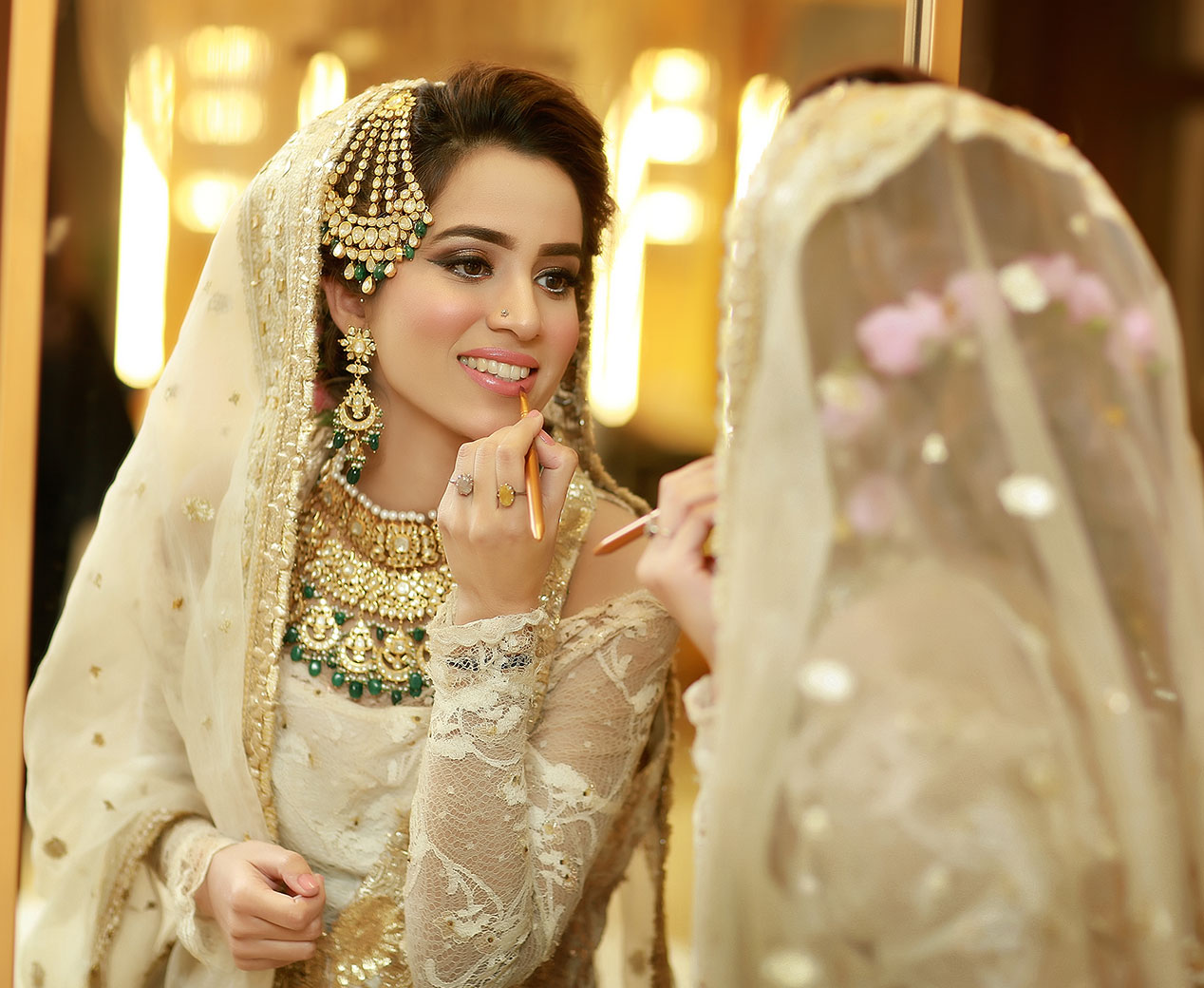 Hifsa Khan is not just a talented makeup artist but also happens to be a wonderful person. This is the reason why she pays personal attention to every tiny detail at her salon services. The experience at her salon is always a treat. The spa services are the best in town. But we will talk about those at another time.
For a new bride, it is indeed a very important day. She enters the salon, knowing that all eyes will be on her, this evening and she must look her best. She is nervous and apprehensive. Hifsa takes very special care to ensure that every bride-to-be gets fully pampered, feels relaxed and is satisfied with the result of her makeup and styling on this important day.
Hifsa Khan designed two stunning looks for us in our Salon Stories. One is the Nikah makeup, which she kept very natural and soft-toned. We were especially very impressed when during Corona fears, the salon did not allow anyone entry without a Covid test.
The second look which is slightly more formal than the first would be perfect for the Walima for any bride. Have a look at our coverage of the whole process to know exactly what awaits you at the beautifully renovated new premises of Hifsa Khan Salon & Studio.
The dresses were provided by Meeras.ns for this makeover, Jewellery by Farhat Ali Jewellers and the stills photography is by Team Irfan Ahson.