Shameel Khan 'ILK Bahar' Wedding Collection 2021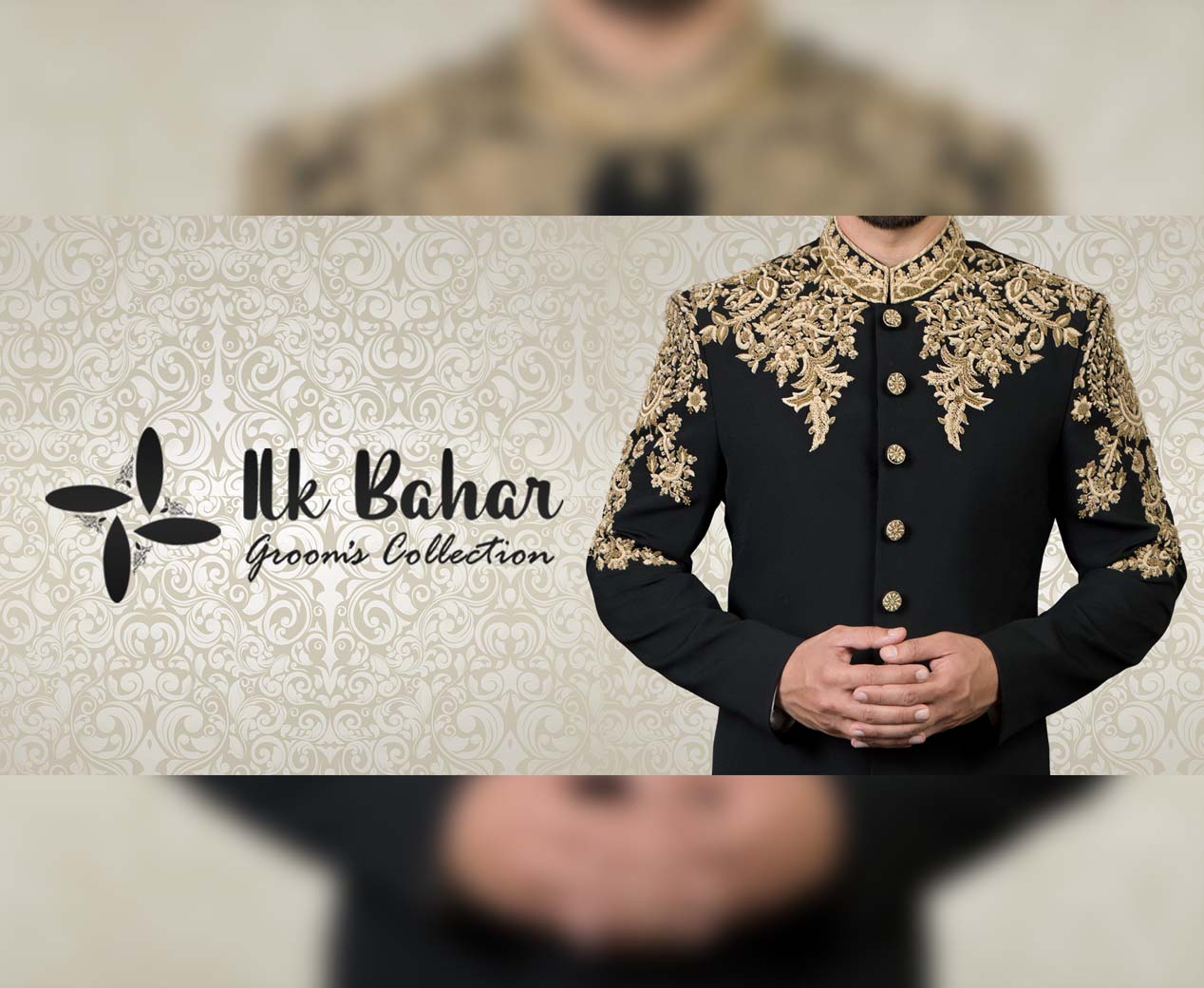 The latest offering from stylist and designer Shameel Khan is a distinctive style box and a department that caters to the grooming and styling requirements of clients.
Shameel Khan is a name that needs no introduction in the fashion industry and has hailed for producing quality outfits. The renowned clothing brand has launched a new eastern menswear luxury collection for Spring/Summer 2021.
Sherwani especially for groom, which is a famous outfit of all times, has been an important choice since many years. Since a very long time, this dress has been reflected as the right choice for wedding.
For men daring to be different, the designer has given them a wide choice of styles and silhouettes to stand out from the crowd. The brand brings to you the concept of great drapes to men's wear and released the eccentric design path for fusion and traditional wear.
Shameel Khan, which is known for its unique and distinctive couture line for men presented a gorgeous collection for Spring/Summer 2021. Our new collection carries a tremendous variety of vibrant colors such as Gold, Red, Sea Green, the all-time classical Black along with light colors such as Cream, and White.
The collection comprises of sherwanis, waistcoats, kurtas, trousers, traditional and Aitchisonian turbans (qullas) and traditional khussas for men.
The all new Shameel Khan Collection features stunning pieces which have a strong emphasis on the traditions of Pakistan, particularly featured is the Sherwani, aimed specially for the modern grooms. Our wedding dress for men are extremely awaited every season for their signature cuts and patterns and exquisite aesthetics that celebrate masculinity.
The range showcased a unique blend of eastern silhouettes embellished by traditional premium quality threadwork, Tila Embroidery and intricate hand embroidery of Kora & Dabki in fabrics like Pure Silk, Raw Silk, Jamawar and finest quality Italian Five Star Tropical fabric.
Hailed as one of the finest and most reputed designers and everyone's favorite, Shameel Khan creates highly coveted wedding collections that displays unapologetic glamour and are desired by people across the world.
Those who are planning for the wedding round the corner, don't need to feel neglected. Our latest collection contains a wide selection of luxurious and festive designs for the wedding season. The customization allows you to design your suit as per your requirements to get the perfect groom look as per latest trends.
Form, color and materials blend together seamlessly to give the high-end designer wear and accessories an innate quality of boardroom power which further enhances their majestic character and infuses them with a percolate identity.
This new Shameel Khan collection of apparels for men is simply a delight to shop for their favorite traditional and formal dress to create a new style statement. Revive your wardrobe and redefine attitude with the exquisite line of clothing offering amazing choices in traditional, modern and indo western wear. Premium material including fabric, style, and cuts, of our product, are reasons to provide a remarkably flawless look to the modern man.